Where we work
The organization actively operates in 7 sub-Saharan African countries with long-term healthcare projects, within a framework of social inclusion.
Founded in 1950, Doctors with Africa CUAMM was the first non-governmental organization focused on healthcare to be recognized by the Italian government. It is now the country's leading organization working to protect and improve the wellbeing and health of vulnerable communities in Sub-Saharan Africa.
In more than 65 years »
Countries of intervention
People sent in the projects
Published research
Read articles by CUAMM staff published in international scientific journals between 2013 and discover ongoing studies in the African countries where we work.
Ongoing studies
Find out the ongoing studies in the African countries where we operate.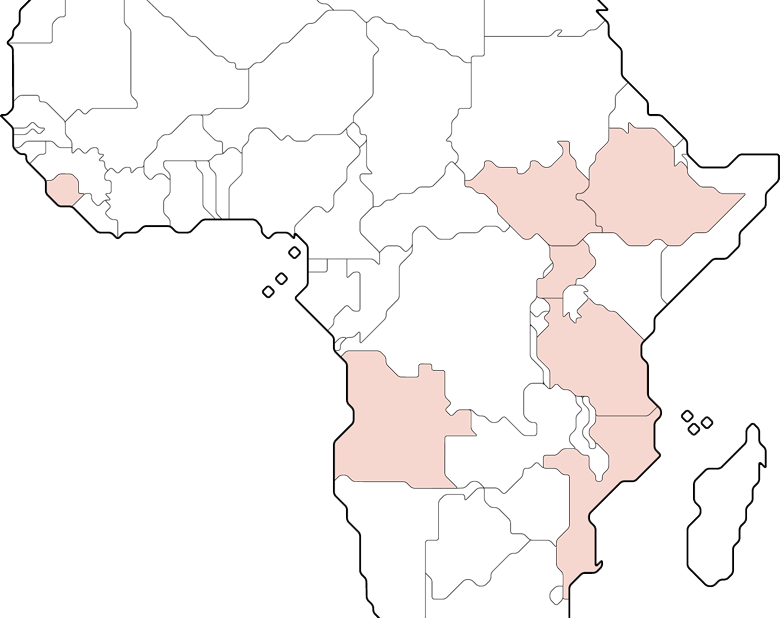 Care of premature newborns: woolen caps in addition to the Kangaroo Mother care method
Title of study: Is a woolen cap effective in maintaining normothermia in preterm infants during kangaroo care?
Focus country: Uganda, Mozambico, Etiopia
Topic: Maternal and child health
Abstract:

The weeks after birth are critical for the health of mothers and premature newborns; the highest rate of infant mortality is usually reported in this period due to neonatal hypothermia associated with morbidity and mortality. Earlier studies have shown the reduction of neonatal hypothermia through the use of simple woolen caps during Kangaroo Mother Care. The study's results will help us understand the actual effectiveness of the use of these caps, well suited to countries with limited resources.
Researchers: Trevisanuto D., Cavicchiolo M., Putoto G., Del Frate G., Devivo E., Urso E., Varano S., Segafredo G., Wingi, Lanzoni P.
Partners: University of Padova, Chiesi Foundation