In this time of global crisis, due to the Covid-19 pandemic, Doctors with Africa CUAMM started the Project IRC19, thanks to the support of USAID, the United States Agency for International Development. The 14-months initiative (June 2020-August 2021) aims to restart and support multiple activities in Italy to prevent and mitigate the effects of the Covid-19 epidemic.
The project wants to promote:
The dialogue between different national entities
The protection of specific vulnerable groups
The assistance to healthcare professionals for the Covid-19 response
| | |
| --- | --- |
| | Community outreach through Cuamm support groups |
Cuamm, with its territorial network of 27 support groups in 11 Italian regions promotes several community activities.
By expanding the awareness network on Covid-19, cooperation and globality topics, the reconstruction of a new daily life in the period of overcoming of the crisis phase is strengthened, relying on the energies and resilience capacities of local communities.
| | |
| --- | --- |
| | Support to vulnerable groups |
Cuamm has identified two realities of vulnerability and marginalization on the Italian territory:
in Puglia, enforcing the support through activities in favor of seasonal farm labourers, in the so-called populous area "Ghetto Pista" in Borgo Mezzanone, Casa Sankara and Arena
in Liguria, starting support in the city area of La Spezia, with a particular focus on the homeless group and the 'new poor' group generated during the lockdown.
| | |
| --- | --- |
| | Improvement of hospital, residential and territorial health facilities, and staff training |
Cuamm interventions support some public hospital, residential and territorial health facilities, aiming to better the infrastructure and the hygienic practices, the patient care and the protection/efficiency of the staff.
The interventions may have different nature:
spaces rehabilitation, identifying a specific design for each reality depending on the needs and in collaboration with regional technicians and managers of the facilities.
trainings of healthcare professionals and support staff, with the implementation of a modular training package as well as 'ad hoc' training sessions
mental well-being support tools for healthcare professionals with a special focus on nurses
| | |
| --- | --- |
| | Global health education |
Cuamm continues with its role as promoter of global health trainings for healthcare professionals and civil society in order to reinforce the abilities to deal with the pandemic. These activities will also involve the Italian Medicine Students' association- SISM (about 12.000 members), the National Association of Physicians in Specialist training, Federspecializzandi, and the Italian Youth Medical Secretariat – SGIM, which are part of the Cuamm network consisting of 39 Italian Universities.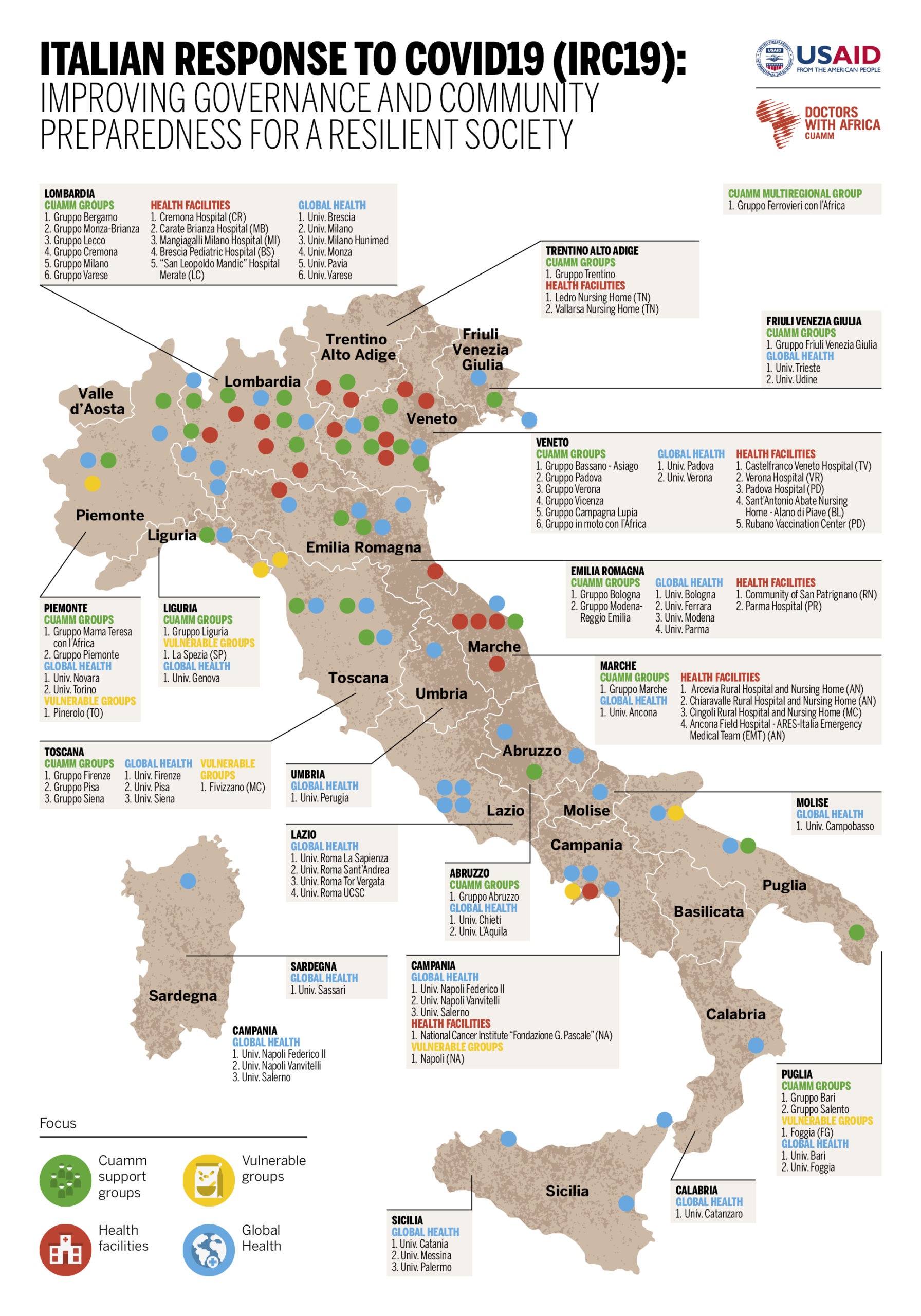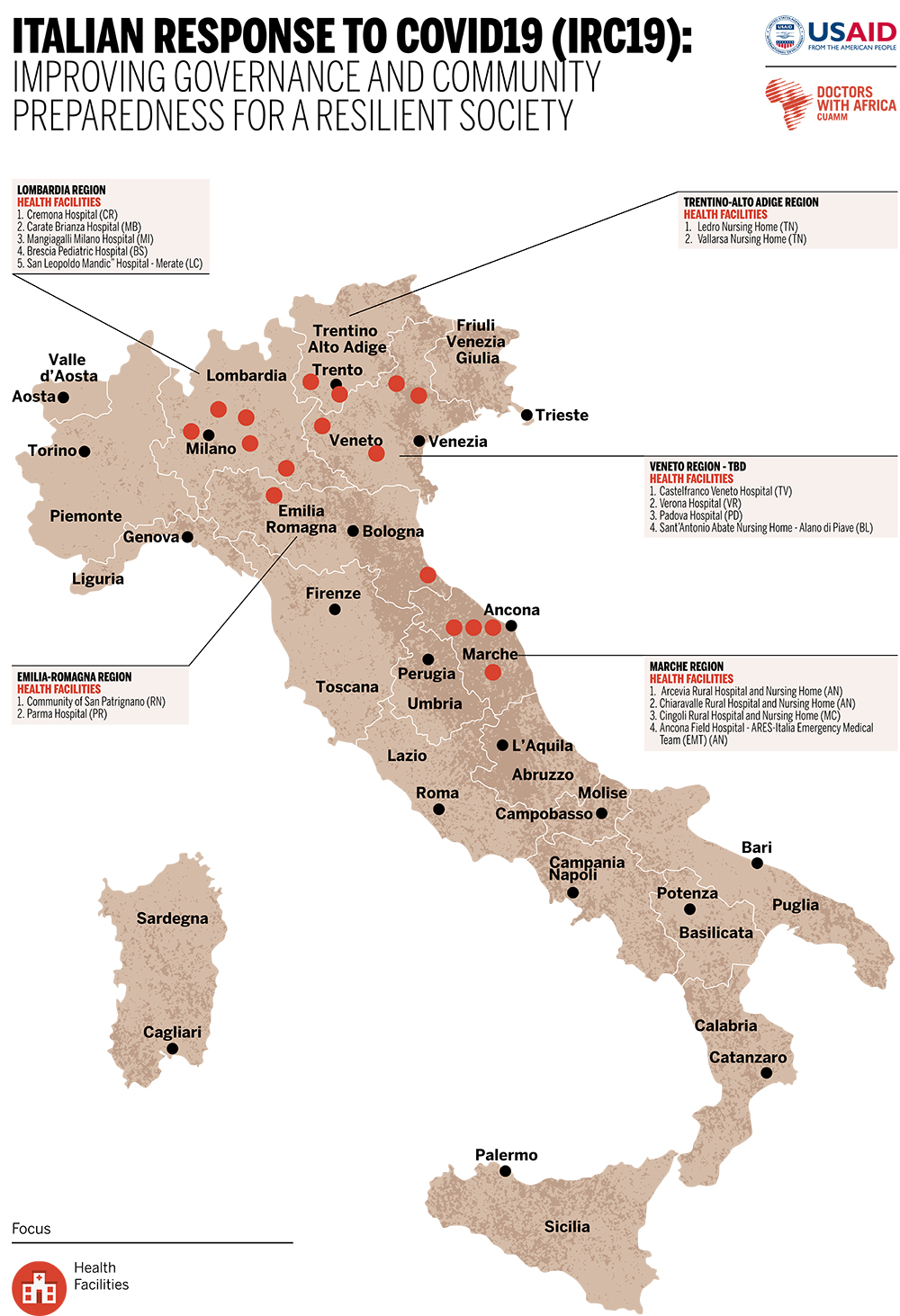 Related News