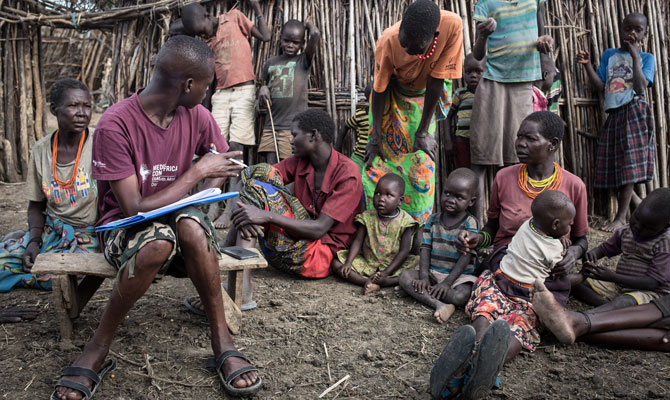 In 2017
Uganda felt the impact of the crisis in neighboring South Sudan. CUAMM focused on the health of mothers and children in the region of Karamoja and the Oyam district, in the villages and in health centers.and hospitals, Matany and Aber promoting education, antenatal visits, attended births, and emergency transport. In Karamoja, we gave focused especially on preventing HIV transmission from mother to child and treating tuberculosis.
We intensified our efforts to fight chronic and acute malnutrition in the Oyam and Napak districts. After the conclusion in the West Nile region of the project to improve management of children suffering from acute malnutrition, an emergency intervention was launched in 5 districts of the region, and in the district of Kiriandongo, to support the South Sudanese refugees (more than a 1,000,000 people) and the host population to strengthen the health care system to help cope with the almost doubled population.
Our history
1958
First doctor sent to the Angal Hospital.
1979
Implemented the bilateral cooperation between Italy and Uganda in the health field. The first doctors started working in the national health system.
1990s
Rebuilt the Aber Hospital and rehabilitated the hospitals of Maracha, Angal, Aber, and Matany.
2012
Started the "Mothers and Children First" program to ensure access to safe birth and newborn care in four African countries.
2016
Started "Mothers and Children First 1,000 Days" program, from pregnancy through the first two years of the child's life.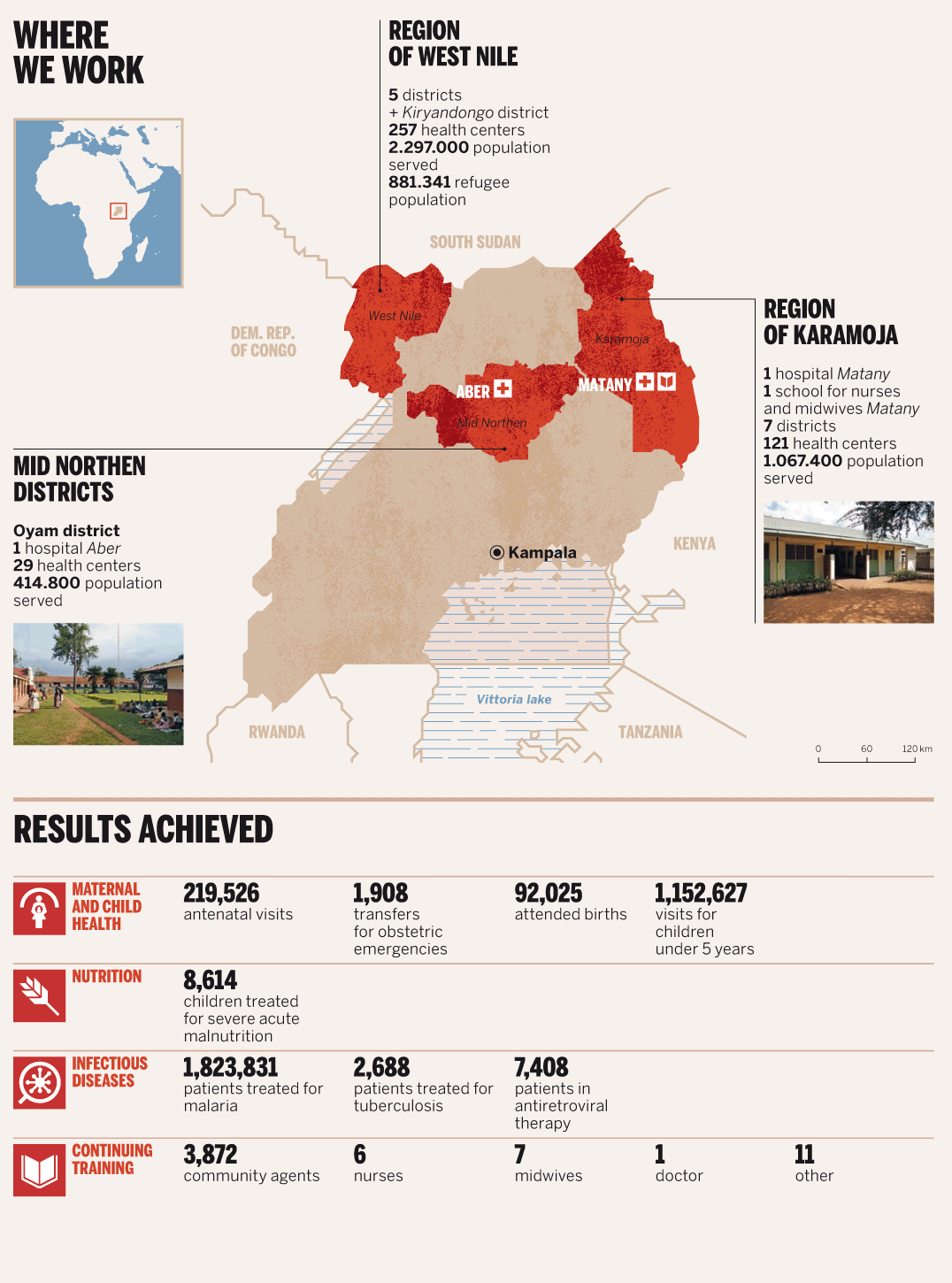 Ti potrebbe interessare anche