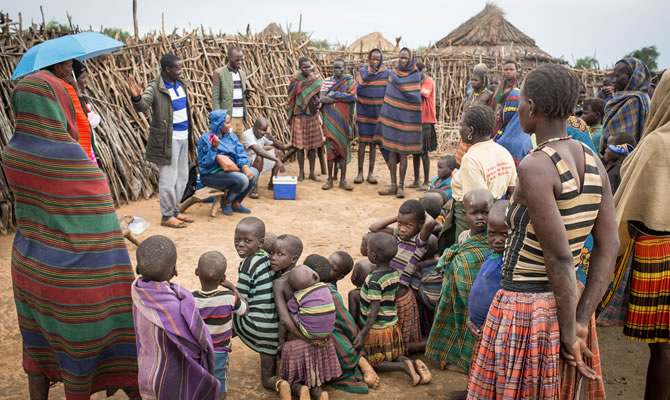 In 2018
We continued our work to support the health system in 6 districts of the West Nile region affected by the influx of 1,000,000 South Sudanese refugees, with special focus on improving services for mothers and children and nutritional programs. We continued our efforts in the Karamoja region and Oyam district with a widespread intervention throughout the villages, health centers, and hospitals, including Matany and Aber Hospitals. We promoted community awareness, prenatal visits, attended births, and emergency transport. We also continued to focus on tuberculosis in Karamoja, seeking to improve diagnosis and treatment, especially for multidrug resistant TB. We started a five-year intervention in partnership with other NGOs active throughout the Lango region with the goal of strengthening the health system serving more than 2,000,000 people.
Our history
1958
First doctor sent to the Angal Hospital.
1979
Bilateral cooperation between Italy and Uganda in the health field. The first CUAMM doctors started working in the national health system.
1990s
Rebuilt the Aber Hospital and refurbished the hospitals of Maracha, Angal, Aber, and Matany.
2012
Start of the "Mothers and Children First" program to ensure access to safe birth and newborn care in four African countries.
2016
Start of "Mothers and Children First 1,000 Days" program, from pregnancy through the first two years of the child's life.
2017
CUAMM arrived in the West Nile to support the emergency response for South Sudanese refugees.
2018
Start of action in the entire region of Lango.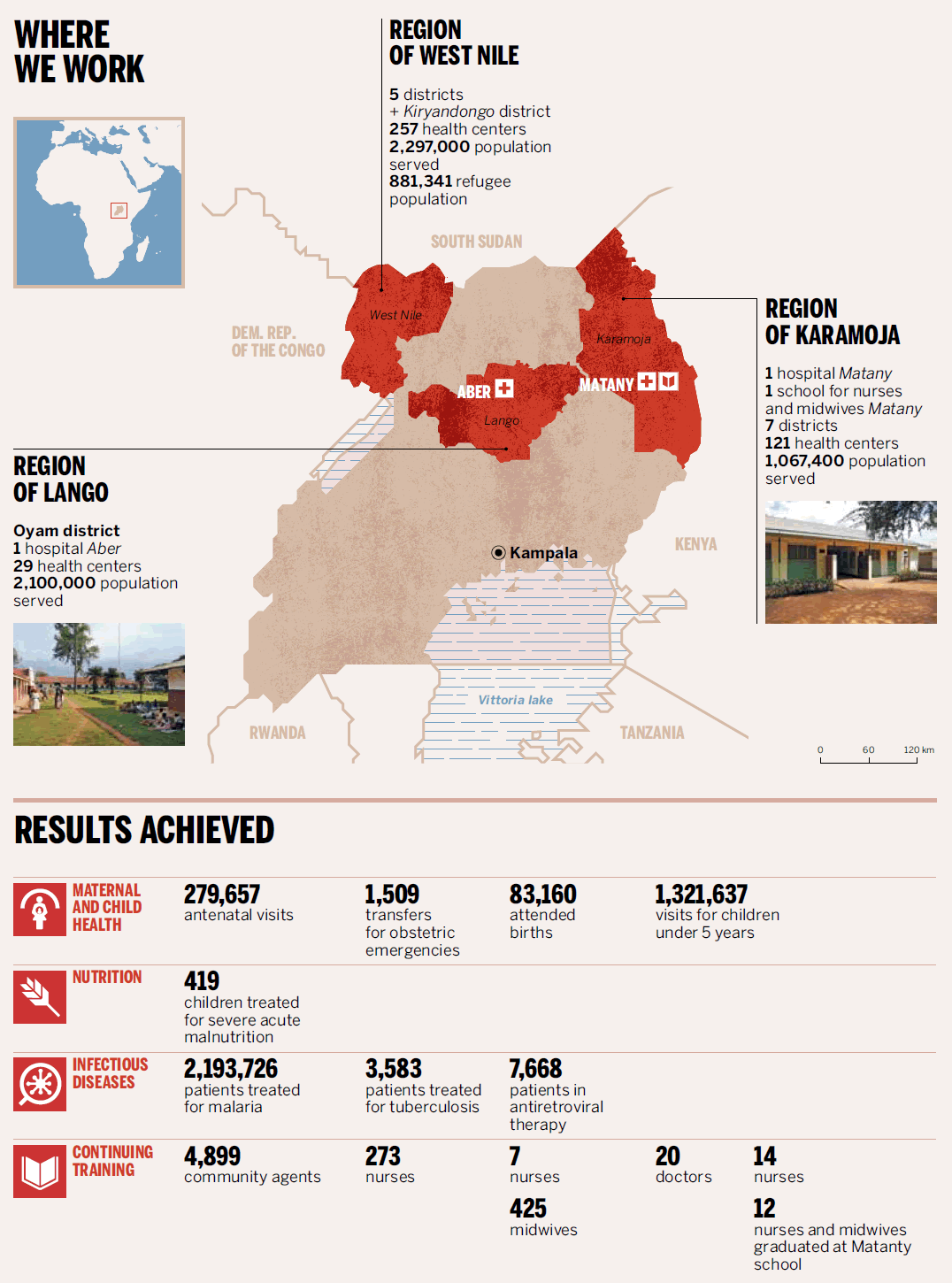 Related News