«A demanding and exciting mission. Supporting the Bangui Paediatric Hospital Complex for almost four years to improve the services offered and the management of resources was a real challenge! Today, the hospital, the only one in the Central African Republic to offer qualified care to children from 0 to 15 years old and to train the country's future doctors, is "en marche", but we hope that new perspectives will soon emerge to ensure its support», said Donata Galloni, project manager of Doctors with Africa CUAMM in Bangui.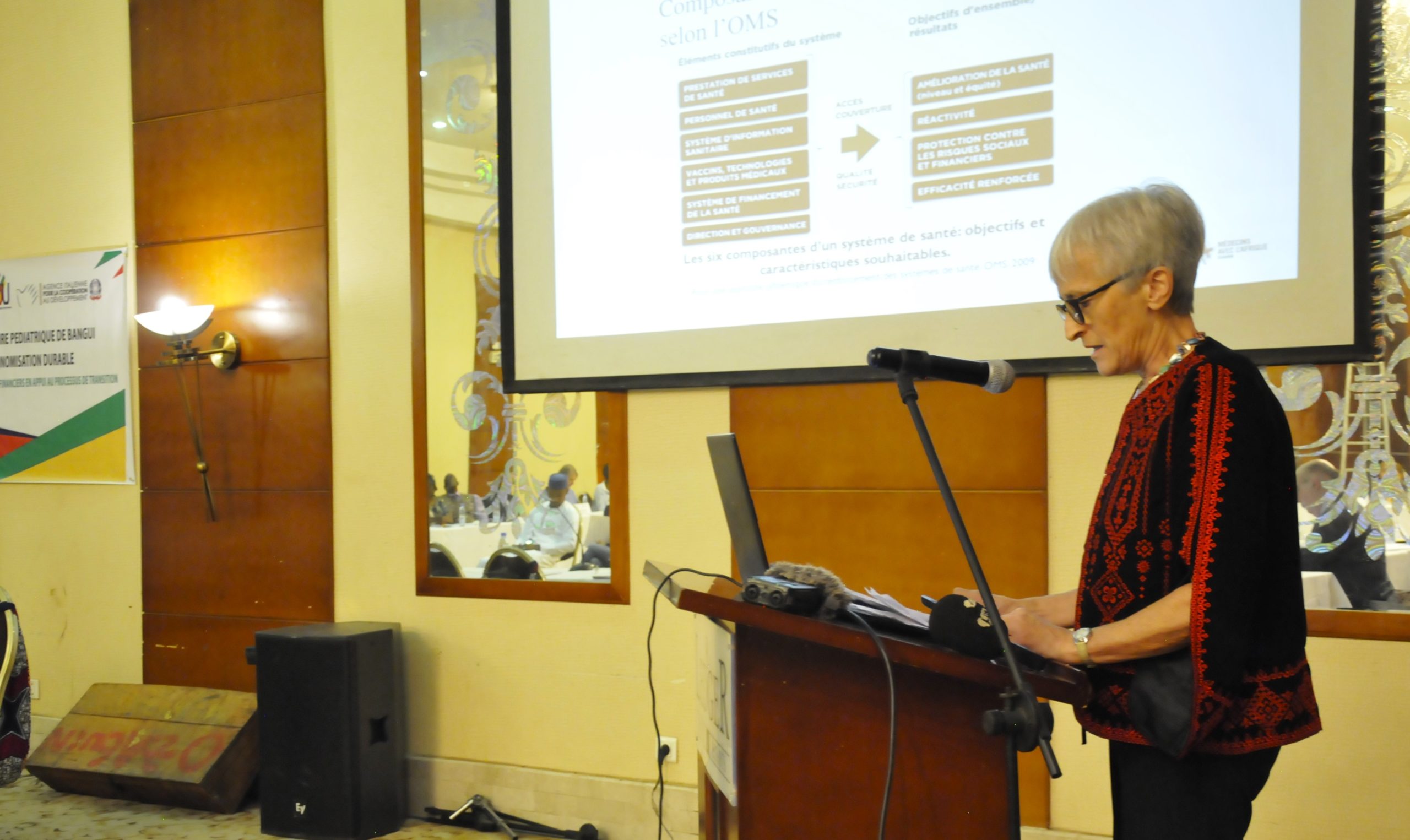 The results of the programme "Appui au Complexe Pédiatrique de Bangui", supported by the European Union through the Bekou Fund and implemented by Doctors with Africa CUAMM and Action against Hunger, were presented this morning at the Ngbako Conference Centre of the Hotel Ledger in the capital of the Central African Republic, on the occasion of the closing event.
Since 2018, "Appui au Complexe Pédiatrique de Bangui" has made possible to cover 65% of the facility's expenses and to guarantee free care and assistance to young patients, as well as to offer continuous and qualified training to health staff and more.
Important numbers have been achieved in four years: 282,976 children had free access to an initial consultation and paediatric examination; of these, 138,197 were examined for medical emergencies; 76,088 were hospitalised; 6,514 were treated at the Nutritional Therapy Unit.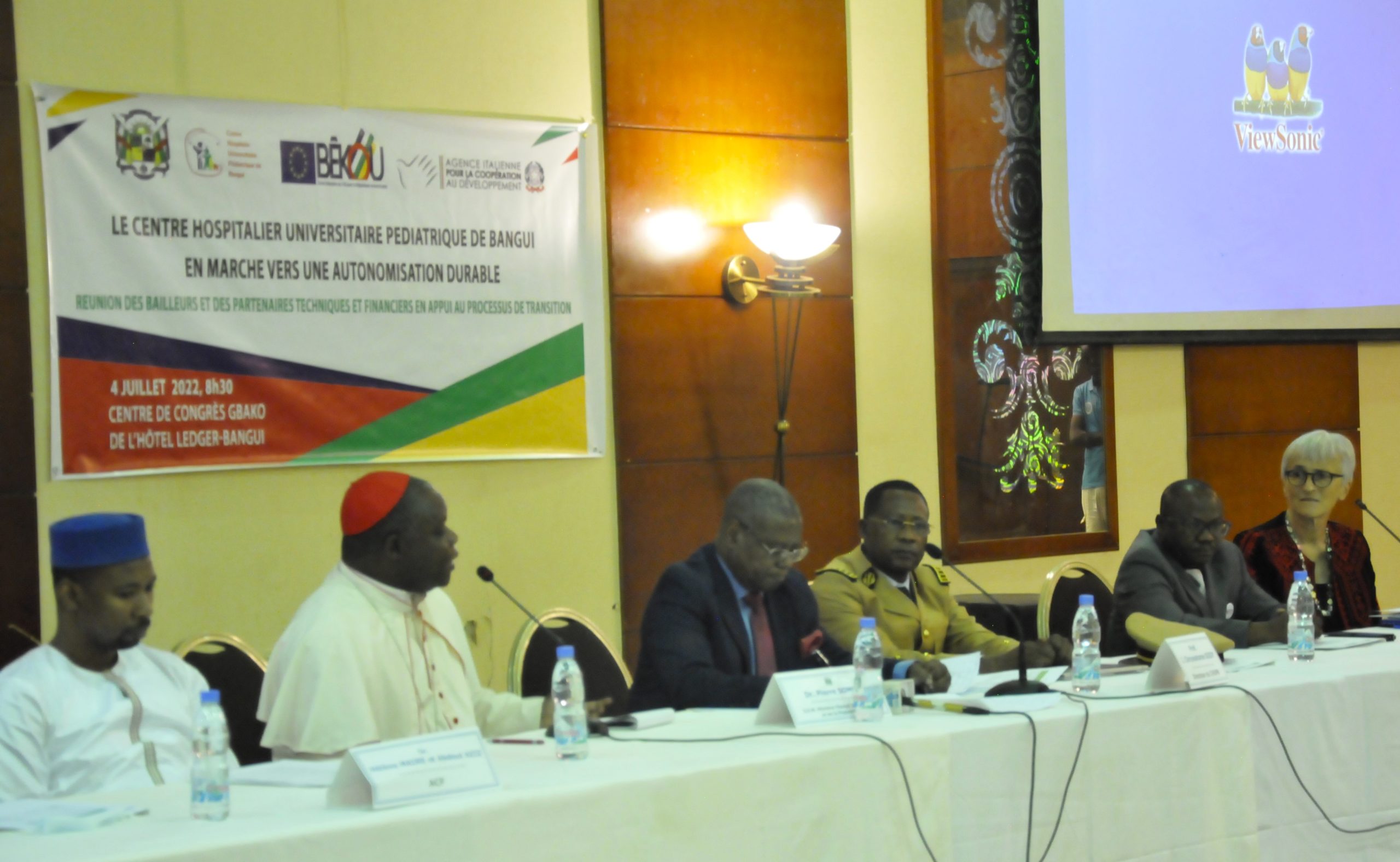 Much has also been done in regard to professional development: 366 health staff members have been trained in paediatric care (including nutritional rehabilitation); 395 staff members (or 98%) have been trained in Covid-19 prevention and response; and 23 health staff members have received specific training in Covid-19 patient management. In this way, the Bangui Hospital Complex has become, in effect, one of the central referral institutes of the Ministry of Health and Population.
Our commitment does not end here, as we continue to pursue the path taken to support a great hospital like the one in Bangui, together with technical partners and donors.
Related News