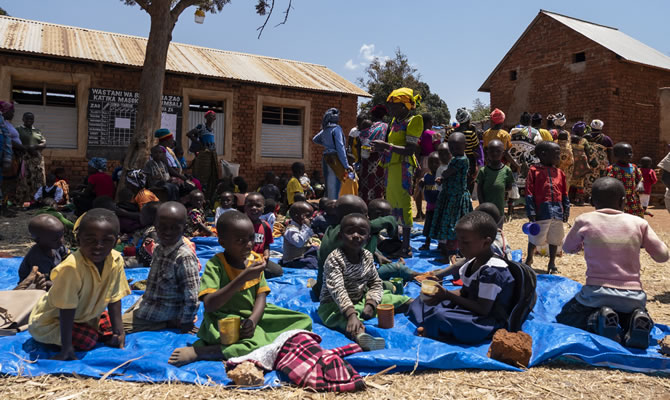 In 2018
In 2018, CUAMM's 50th year in Tanzania, we continued to strengthen the national health service with interventions in 6 regions (Iringa, Njombe, Simiyu, Shinyanga, Dodoma, and Ruvuma) in 24 districts. In rural areas, our focus has been on the health of mothers and children, birth attendance, and newborn care. Our project continues in the Dodoma region to improve the water quality and children's nutritional status. Prevention measures in the community have promoted sustainable eating habits to fight chronic malnutrition and provide medical treatment for severely malnourished children. We have also focused on the cognitive development of children under five. In the regions of Shinyanga and Simiyu, we have continued Test and Treat for HIV, including by organizing special events.
Our history
1968
Start of intervention to strengthen the health care system.
1990
Inauguration of hospital in Iringa.
2012
Start of the "Mothers and Children First" program to ensure access to safe birth and newborn care in four African countries.
2014
Start of the project in the regions of Iringa and Njombe to treat child malnutrition.
2016
Start of "Mothers and Children, First 1,000 Days" program, from pregnancy through the first two years of the child's life.
2017
The Prime Minister awarded CUAMM as the best partner in the nutrition sector.
2018
CUAMM marked 50 years in Tanzania and took part in the national nutrition survey.
Dicover the Country Profile of Tanzania.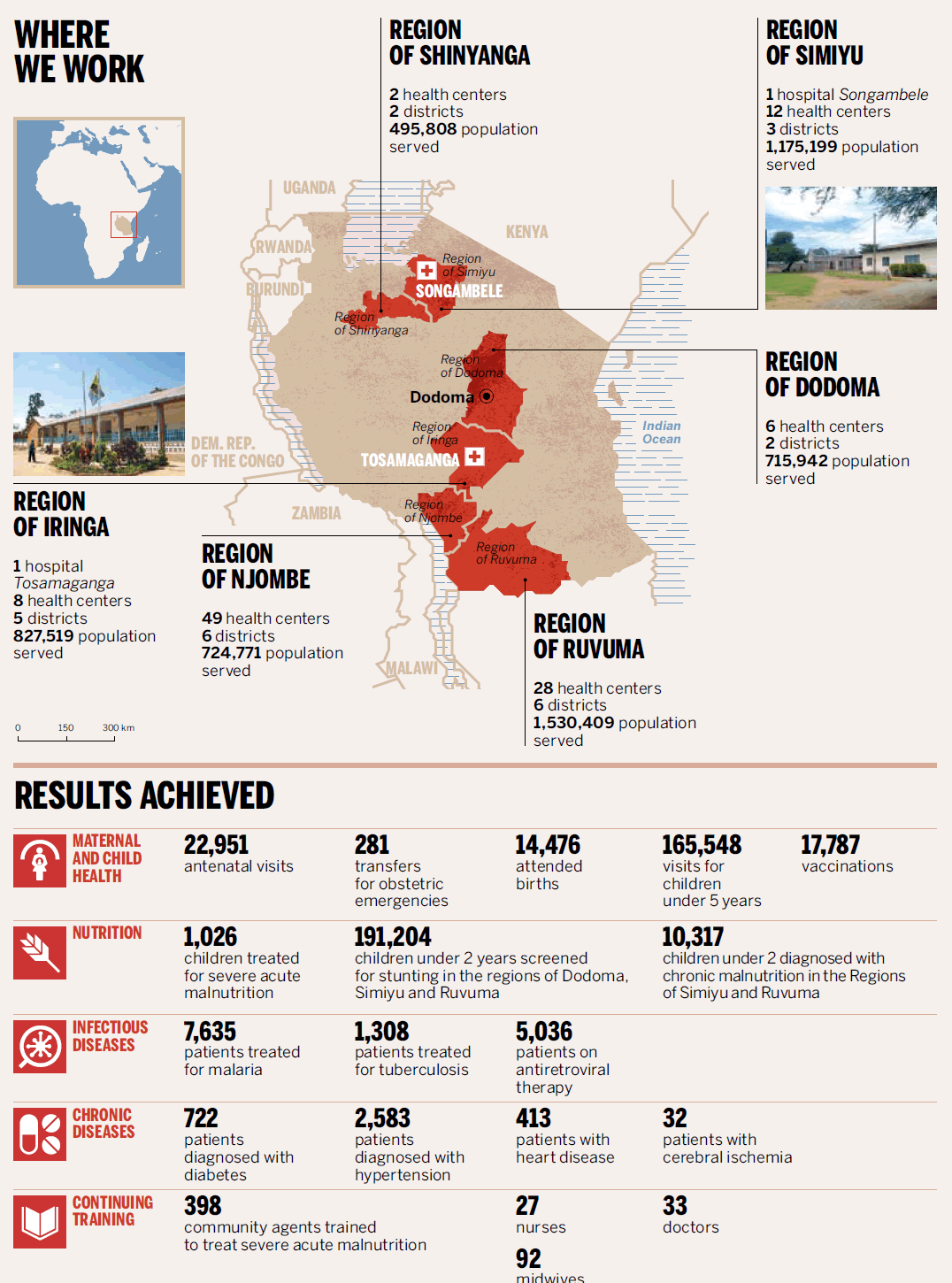 Related News