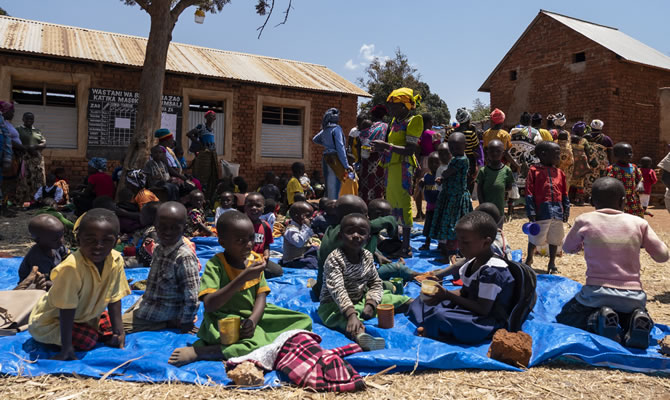 In 2019
CUAMM has continued its work to bolster the health services in 25 districts, In 6 regions (Iringa, Njombe, Simiyu, Shinyanga, Dodoma, Ruvuma). Our intervention focuses on maternal and child health, childbirth assistance and infant care. We are continuing our commitment in communities to promote proper nutrition, healthy lifestyles, combat chronic and acute malnutrition and non-communicable chronic diseases, such as diabetes, hypertension and cancer. We have stepped up our focus on services for early cognitive development and protection of children. We are also continuing our actions to tackle HIV through the Test and Treat strategy in the regions of Shinyanga and Simiyu.
Our history
1968
Work launched to strengthen the health care system in the Iringa Region.
1990
Inauguration of Iringa Hospital.
2012
Start of the "Mothers and Children First" programme to ensure access to safe childbirth and newborn care in four African countries.
2014
Start of the project in the regions of Iringa and Njombe to treat child malnutrition.
2016
Start of the second phase of "Mothers and Children First. 1000 Days." programme, which runs from pregnancy through to the first two years of the child's life with a focus on nutrition.
2017
The Prime Minister gives CUAMM the title of best partner in the nutrition sector.
2018
CUAMM marks 50 years of operation in Tanzania.
Dicover the Country Profile of Tanzania.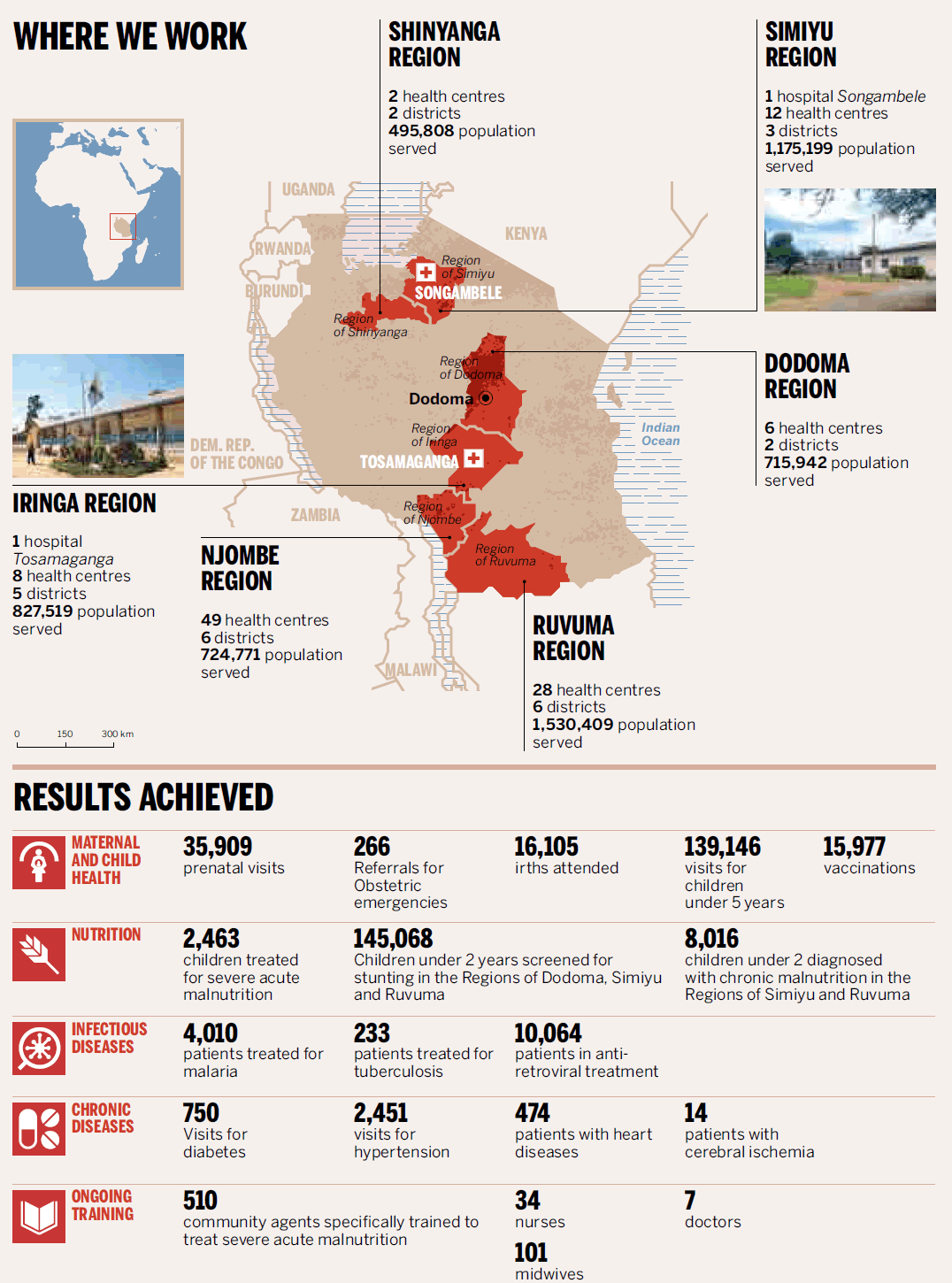 Related News