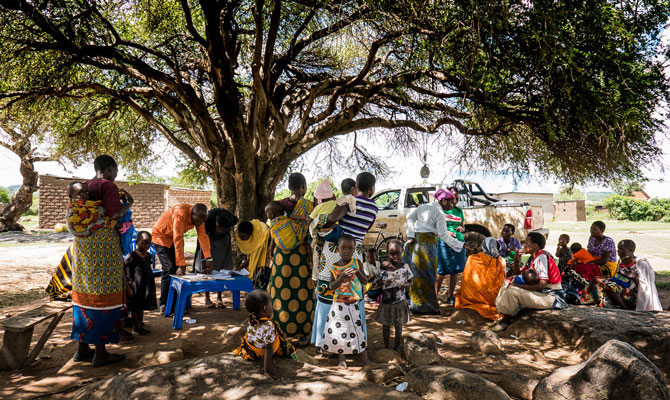 In 2017
In Tanzania, recently suffering tensions, CUAMM strengthened the national health service, expanding its intervention to the 7 regions of Tanzania in 25 of its districts. We gave special attention in rural areas to the health of mothers and children, attended births, and newborn care. In the Dodoma region, we launched a project to improve water quality and the nutrition of children. Prevention measures in the community promoted adequate, sustainable eating habits to fight chronic malnutrition and provide medical treatment for severely malnourished children.
We continued universal treatment for HIV in the areas of the 4 health centers of the dioceses and completed the awareness and treatment campaigns for cervical cancer and non-communicable diseases, such as diabetes and hypertension in the Kilosa district.
Our history
1968
Started intervention to strengthen the health system.
1977
Implemented the first health cooperation program under the technical cooperation agreement between Italy and Tanzania.
1990
Inauguration of hospital in Iringa.
2012
Started the "Mothers and Children First" program to ensure access to safe birth and newborn care in four African countries.
2014
Started the project in the regions of Iringa and Njombe to treat child malnutrition.
2015
Started the Next Generation Program to tackle both severe acute malnutrition and cronic malnutrition in children in two regions, Ruvuma and Simiyu.
2016
Started "Mothers and Children First 1,000 Days" program, from pregnancy through the first two years of the child's life.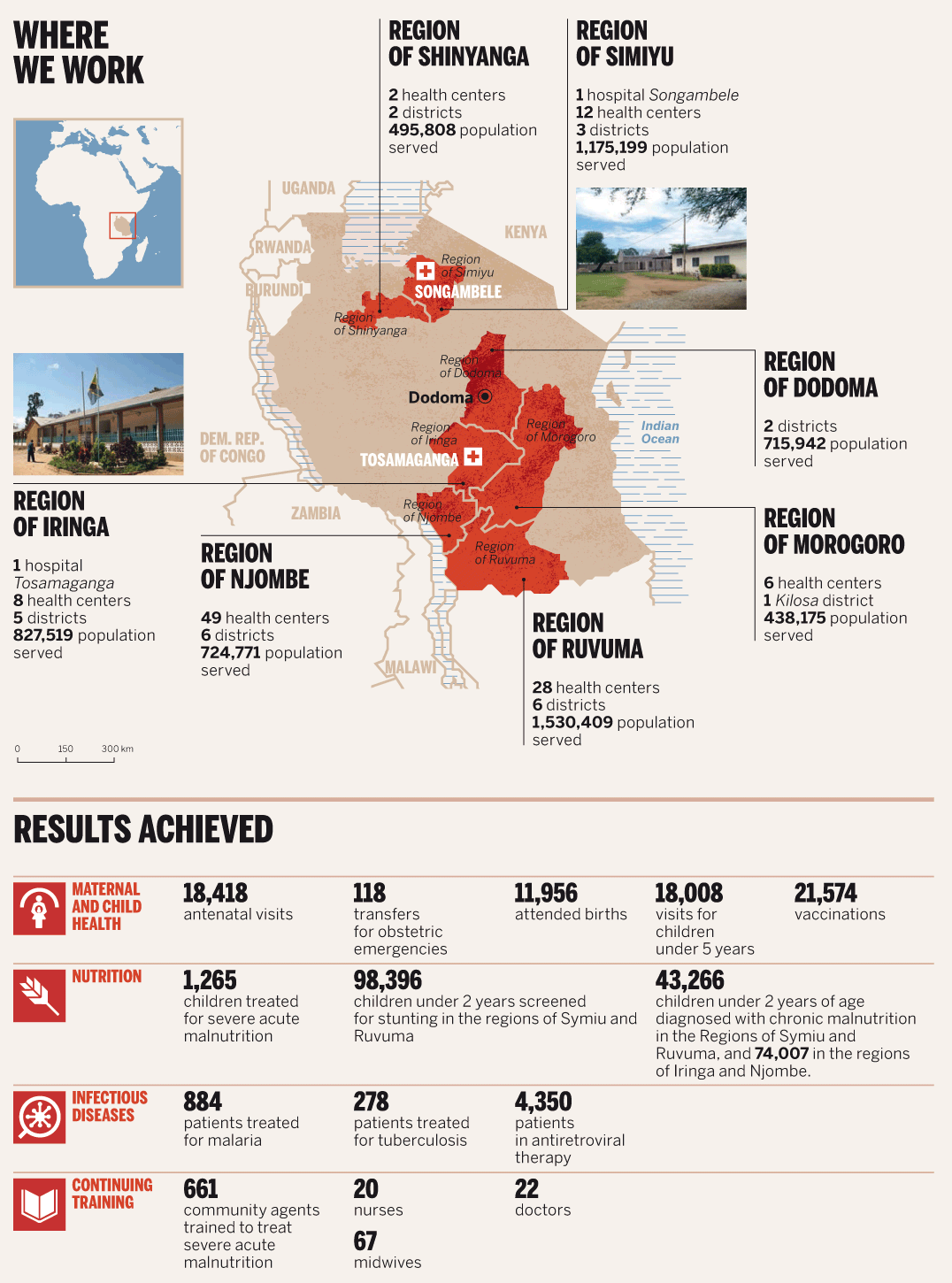 Ti potrebbe interessare anche