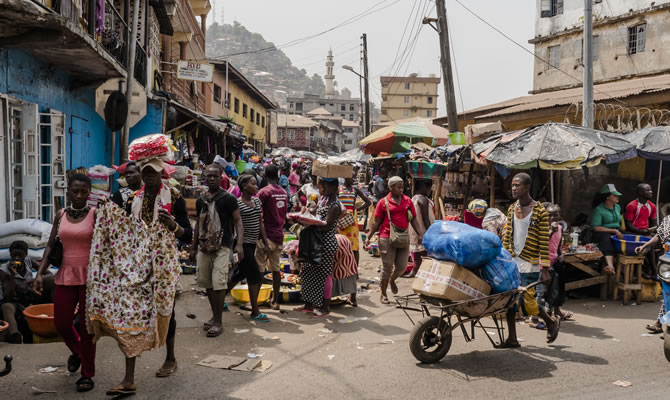 In 2018
With Sierra Leone in a recovery phase, the NEMS (National Emergency Medical Service) has been launched nationally, the first national service for health emergencies in Sierra Leone. starting in the districts of Pujehun, Western, and Urban Area, Kenema and Bo, the service includes a total of 29 ambulances (out of the 97 planned), operating 24 hours a day. CUAMM has also made a significant contribution to lowering maternal and infant mortality at the Pujehun maternal and child health complex, and at the maternal hospital in Freetown, where more than 7,300 births were attended and 4,398 obstetric emergencies handled. Support continued for the regional hospitals of Makeni and Bo and the Bonthe district hospital, where 957 community agents were trained and have served the communities, providing basic care for malaria, pneumonia, and diarrhea. Our work has also continued in the Lunsar Hospital in which 791 attended births were recorded, rising to levels higher than before the Ebola epidemic.
Our history
2012
CUAMM started working in the Pujehun district of Sierra Leone.
2014
Sierra Leone was the hardest hit country in the Ebola epidemic. CUAMM stayed in Pujehun and ensured the presence of an expatriate staff and the continuity of essential services.
2015
Start of support to the hospital in Lunsar which had been forced to close during the epidemic.
2016
In Pujehun, start of "Mothers and Children First 1,000 Days" program, from pregnancy through the first two years of the child's life.
2017
Start of support for Makeni and Bo regional hospitals, and the Bonthe district hospital. At PCMH, the first maternal intensive care unit in the country was opened.
Read more about previous intervention.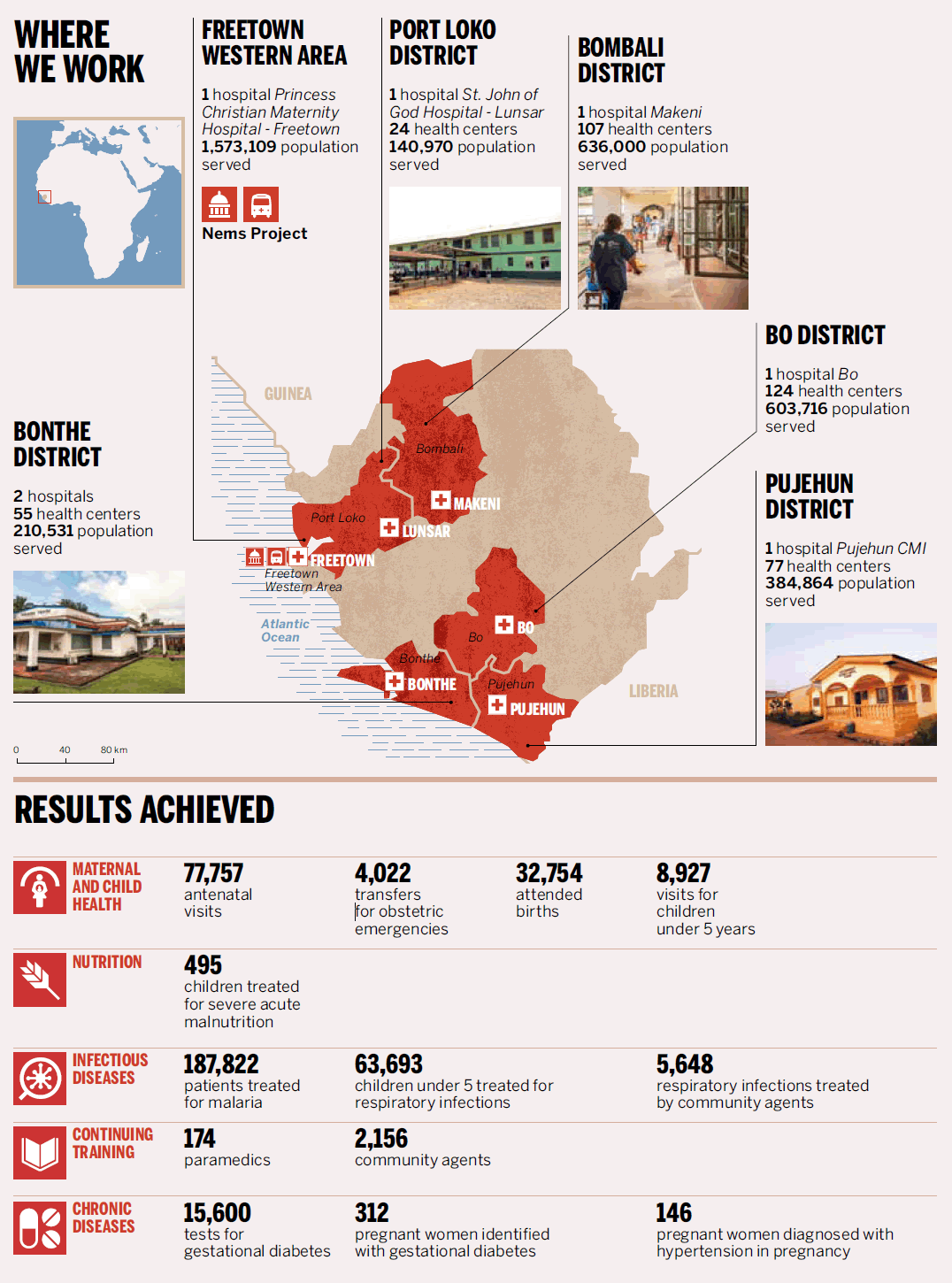 Related News