In 2017
In this country, which is showing signs of recovery after the extreme Ebola epidemic, CUAMM continued to support the maternal-child complex of Pujehun and in the district, achieving substantial results in reducing child mortality and increasing access to care.
Maternal mortality was significantly reduced in the maternal hospital in Freetown, the capital city, where we started the country's first maternal intensive care unit.
CUAMM expanded its work to two other regional hospitals (Makeni and Bo) and two hospitals in the district of Bonthe. Here, we started training community agents on the basic treatment of malaria, pneumonia, and diarrhea.
We continued our work in the Lunsar hospital, extending it to specialist surgical missions in the area's health centers, where an ambulance service for obstetric emergencies was started.
Our history
2012
CUAMM started working in the Pujehun district of Sierra Leone.
2014
Sierra Leone was the country most affected by the worst outbreak of Ebola in history. CUAMM stayed in Pujehun and ensured the presence of an expatriate staff and the continuity of essential services.
2015
Started support to the hospital in Lunsar which had been forced to close during the epidemic.
2016
Started "Mothers and Children First 1,000 Days" program, from pregnancy through the first two years of the child's life.
Read more about previous intervention.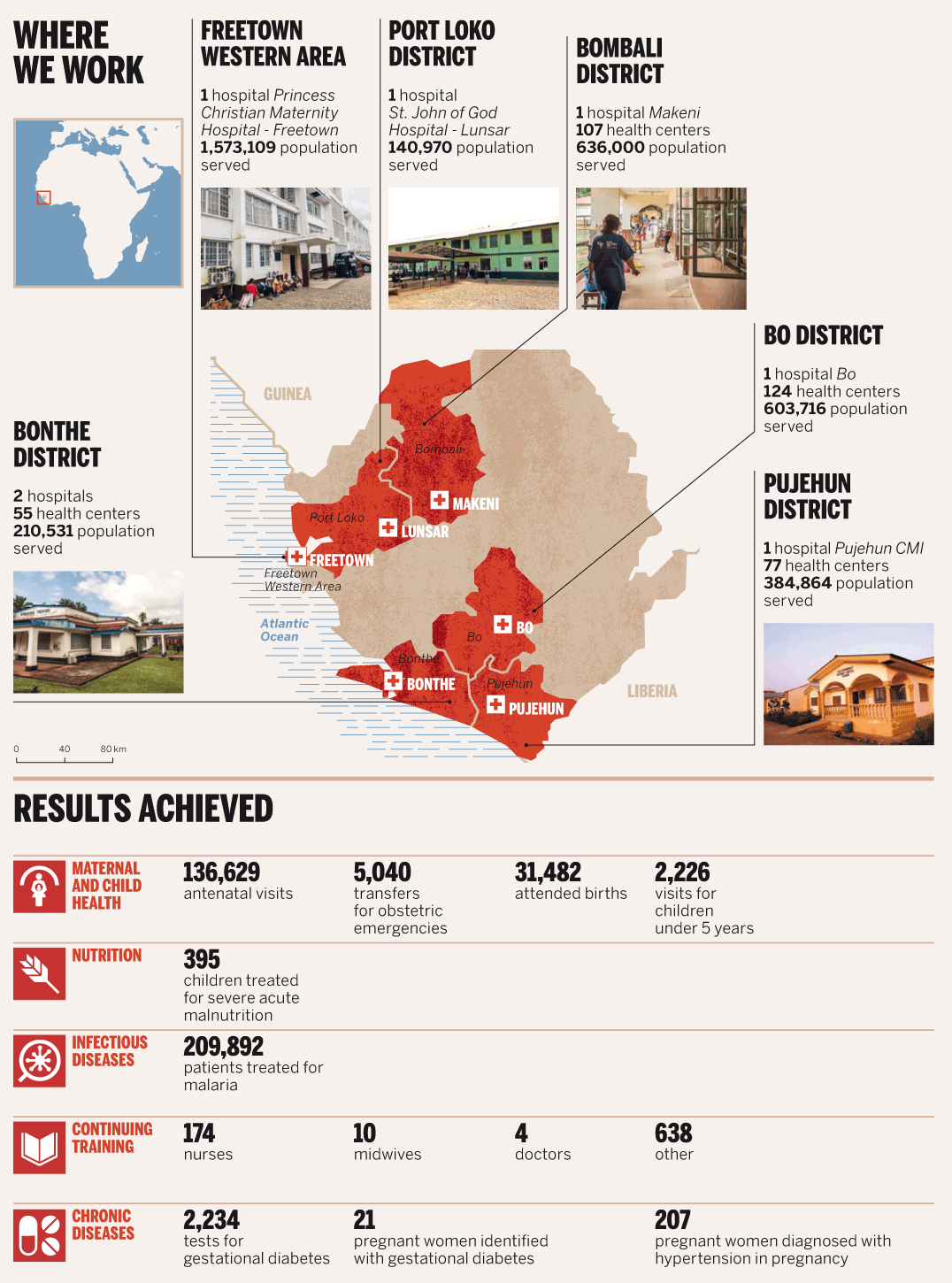 Ti potrebbe interessare anche