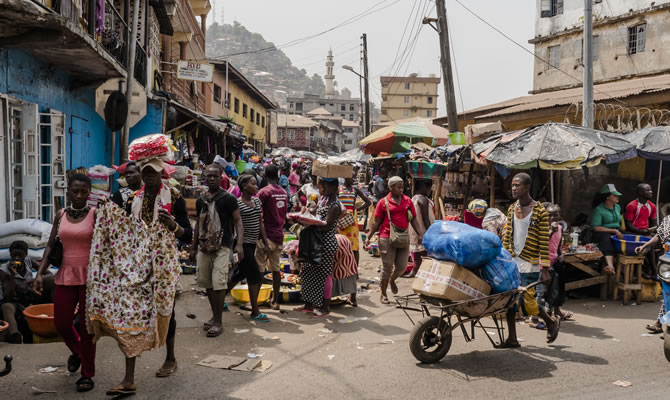 In 2019
In 2019, the NEMS (National Emergency Medical Service) – the first service for health emergencies – was extended nationwide, making a total of 80 ambulances operational and carrying out 28,792 referrals. CUAMM consolidated its support for the largest maternity unit of Sierra Leone in Freetown, attending more than 8,200 births, including 4,000 obstetric emergencies. In this hospital, CUAMM has also implemented screening for gestational diabetes and built an intensive care unit. We have continued to provide technical and clinical support in the regional hospitals of Makeni and Bo, attending 6,200 births. An intensive care unit was built in Bo. A 'waiting home' was opened in Lunsar. CUAMM is giving ongoing support to the most remote health districts of Bonthe and Pujehun, providing training and assistance for public health interventions. Moreover, in Pujehun, we are continuing to work at the hospital, attending nearly 1,000 deliveries, and providing care to 2,400 children.
Our history
2012
CUAMM started working in the Pujehun district of Sierra Leone.
2014
Sierra Leone was the hardest hit country in the Ebola epidemic. CUAMM stayed in Pujehun and ensured the presence of expat staff and the continuity of essential services.
2015
Start of support for Lunsar Hospital, which had been forced to close during the epidemic.
2016
In Pujehun, start of the "Mothers and Children First. 1000 Days." programme, and start of support for PCMH in Freetown, the largest maternal care unit in the country.
2017
Start of support for the Makeni and Bo regional hospitals, and the Bonthe district hospital. At PCMH, the first maternal intensive care unit in the country was opened.
2018
The NEMS (National Emergency Medical Service) was launched.
Read more about previous intervention.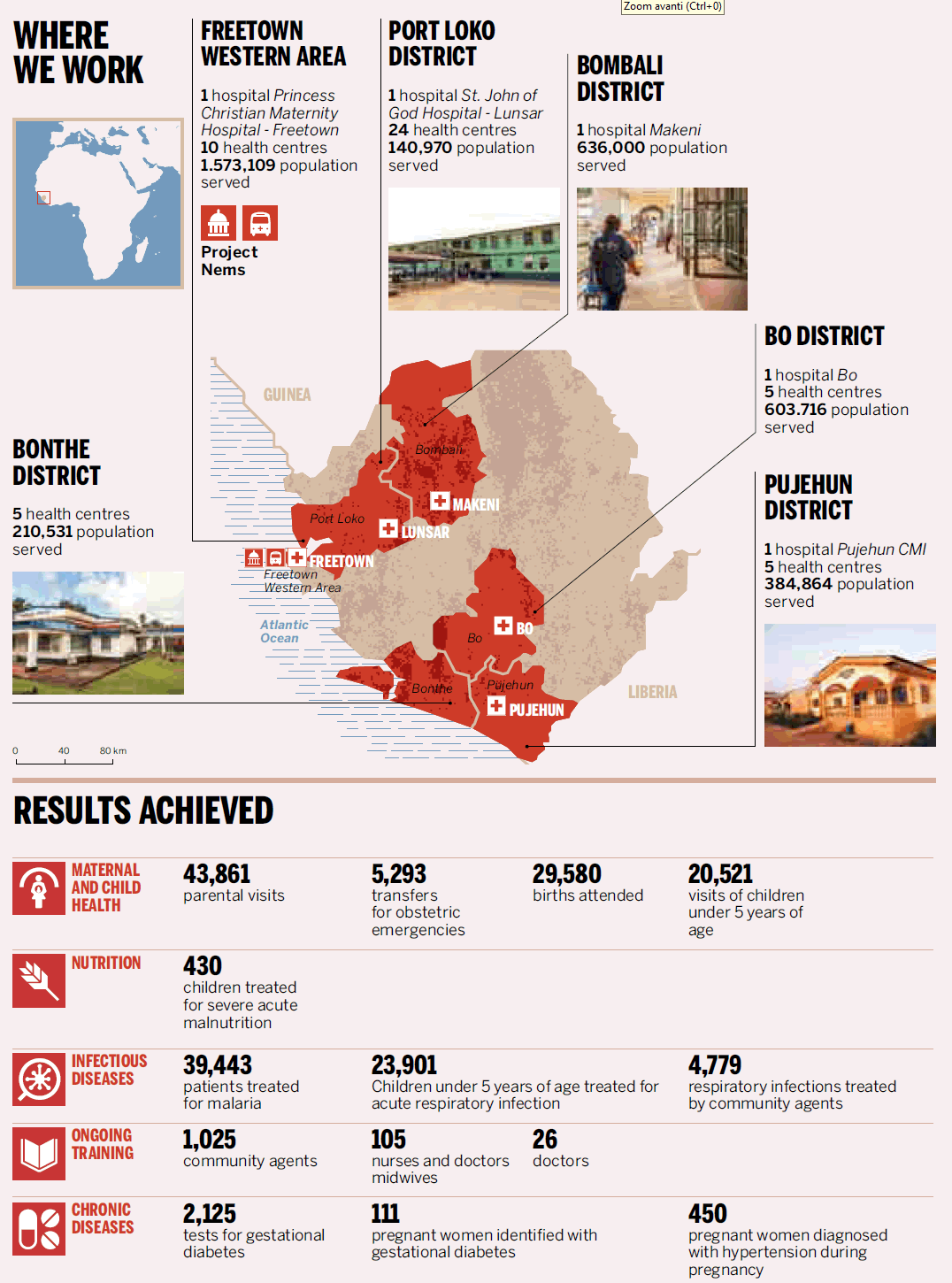 Related News