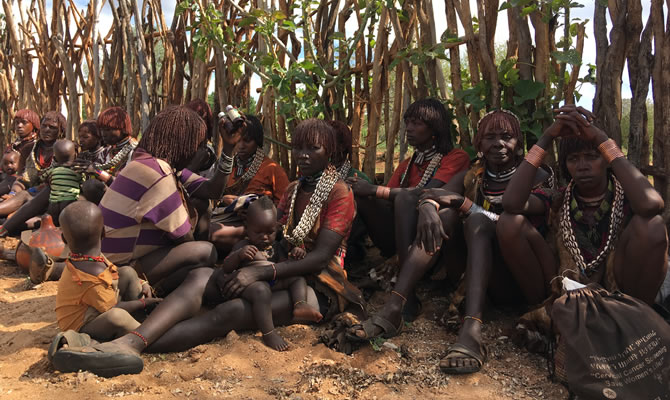 In 2019
As Ethiopia goes through major political changes, we have continued to support Wolisso Hospital, by sending foreign and local personnel, pharmaceutical aid and implementing renovation projects. In South Omo Zone, we finished our intervention on maternal and child health in March, which was then resumed with another three-year project as of October. In August, we completed the project for the prEventson and treatment of cervical cancer, HIV/AIDS, tuberculosis and hepatitis B. In the Gambella Region, we also continued our action to reduce inequality in access to health services, especially for mothers and children. We also strengthened our work for South Sudanese refugees in the Nguenyyiel camp to improve infrastructure, equipment, staff training, and the referral system. Projects are ongoing to develop national guidelines for neonatal intensive care units and to improve services for diabetes in 15 national hospitals in partnership with the local Ministry of Health, Paediatric Society, Diabetic Association, St. Paul University Hospital in Addis Ababa and the Tulubollo district hospital in the South West Shoa Zone. Lastly, we started planning the health intervention in the Somali Region and drew up the agreement with regional authorities.
Our history
1980
First doctor sent to the Gambo leper colony.
1997
Agreement signed with the Ethiopian Bishops' Conference to build St. Luke's Hospital in Wolisso with an attached school for midwives and nurses.
2012
Start of the "Mothers and Children First" program.
2014
Start of intervention in South Omo.
2016
Start of the "Mothers and Children First. 1000 Days." program.
2017
Start of the intervention in the Gambella region, also supporting South Sudanese refugees.
2018
Strengthened the partnership with the Ethiopian Ministry of Health, launching two technical assistance projects.
Read more about previous intervention.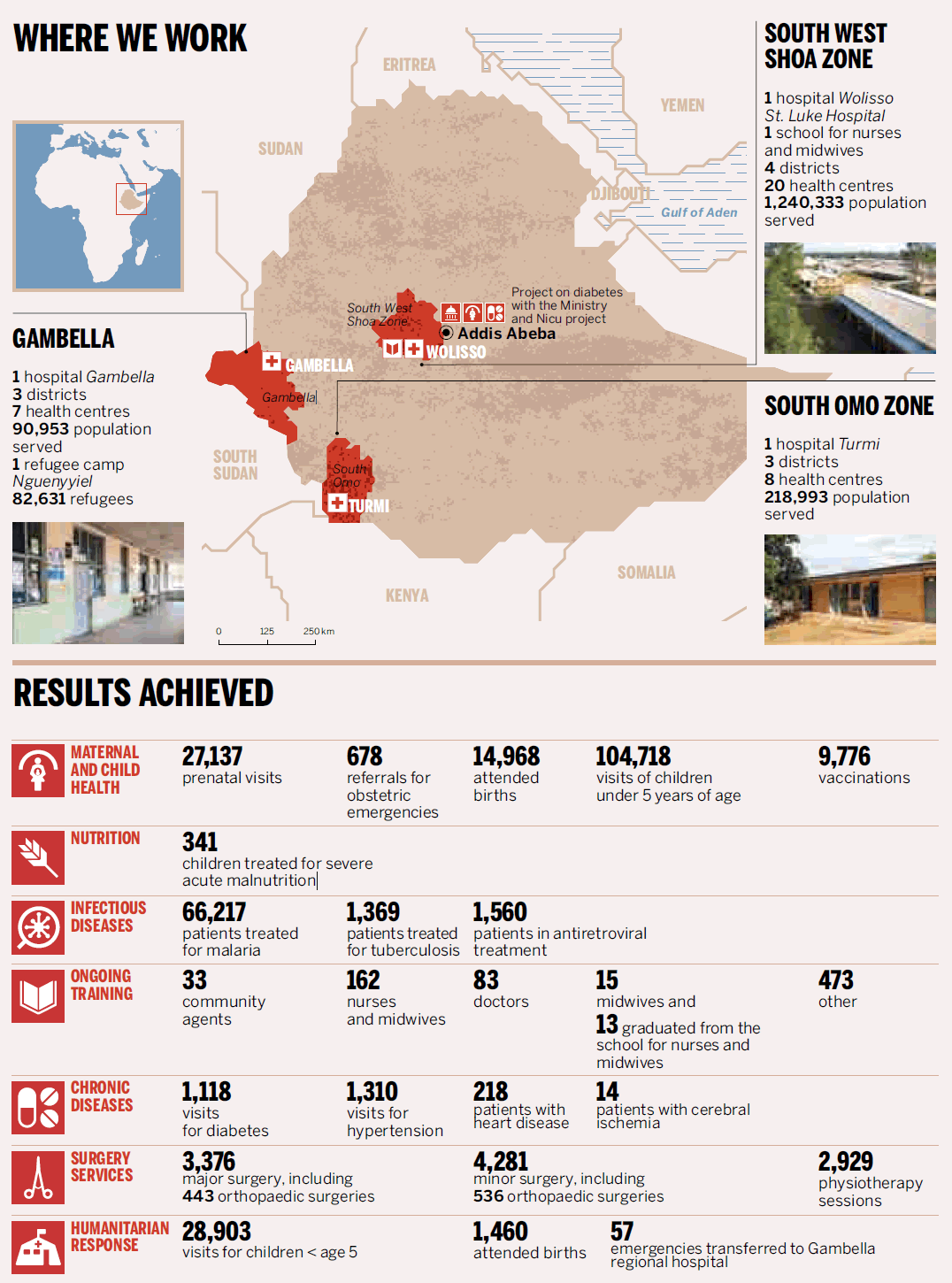 Related News