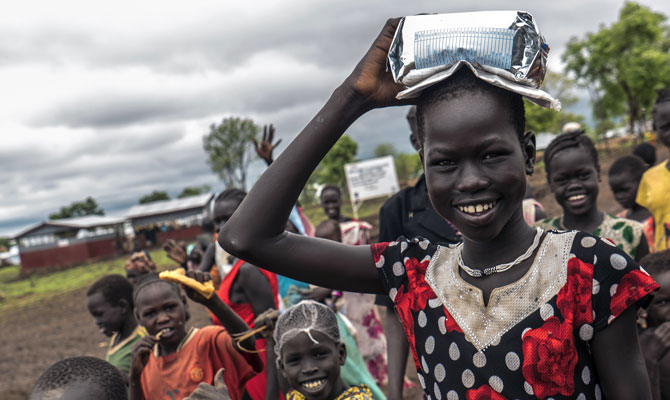 In 2017
In a country beset by upheaval, our support for the Wolisso hospital continued, sending staff, aid for medicine and local staff, rehabilitation projects, and waste disposal systems.
In the region of South Omo, we continued interventions for maternal and child health, the prevention and treatment of cervical cancer, HIV/AIDS, tuberculosis, and hepatitis B.
In April, a three-year project launched in the region of Gambella supporting maternal and child health and nutrition in the three reasons and reduce unequal access to health services. In Gambella, on the border of South Sudan, where about 500,000 refugees came, in August, we started an action to support the refugee camp in Nguenyyiel to compensate for effects on the local health system, improving infrastructure and equipment, and training health personnel, and urgent transportation to the regional hospital of Gambella, whose maternity ward was refurbished.
Our history
1980
First doctor sent to the Gambo leper colony.
1997
An agreement signed with the Ethiopian Bishops' Conference, leading to the construction of St. Luke's Hospital of Wolisso with an attached school for midwives and nurses.
2012
Started the "Mothers and Children First" program to ensure access to safe birth and newborn care in four African countries.
2014
Started intervention in South Omo.
2016
"Mothers and Children First 1,000 Days" program started. period from the beginning of pregnancy up to 2 years of age.
2017
Started three-year project in the region of Gambella.
Read more about previous intervention.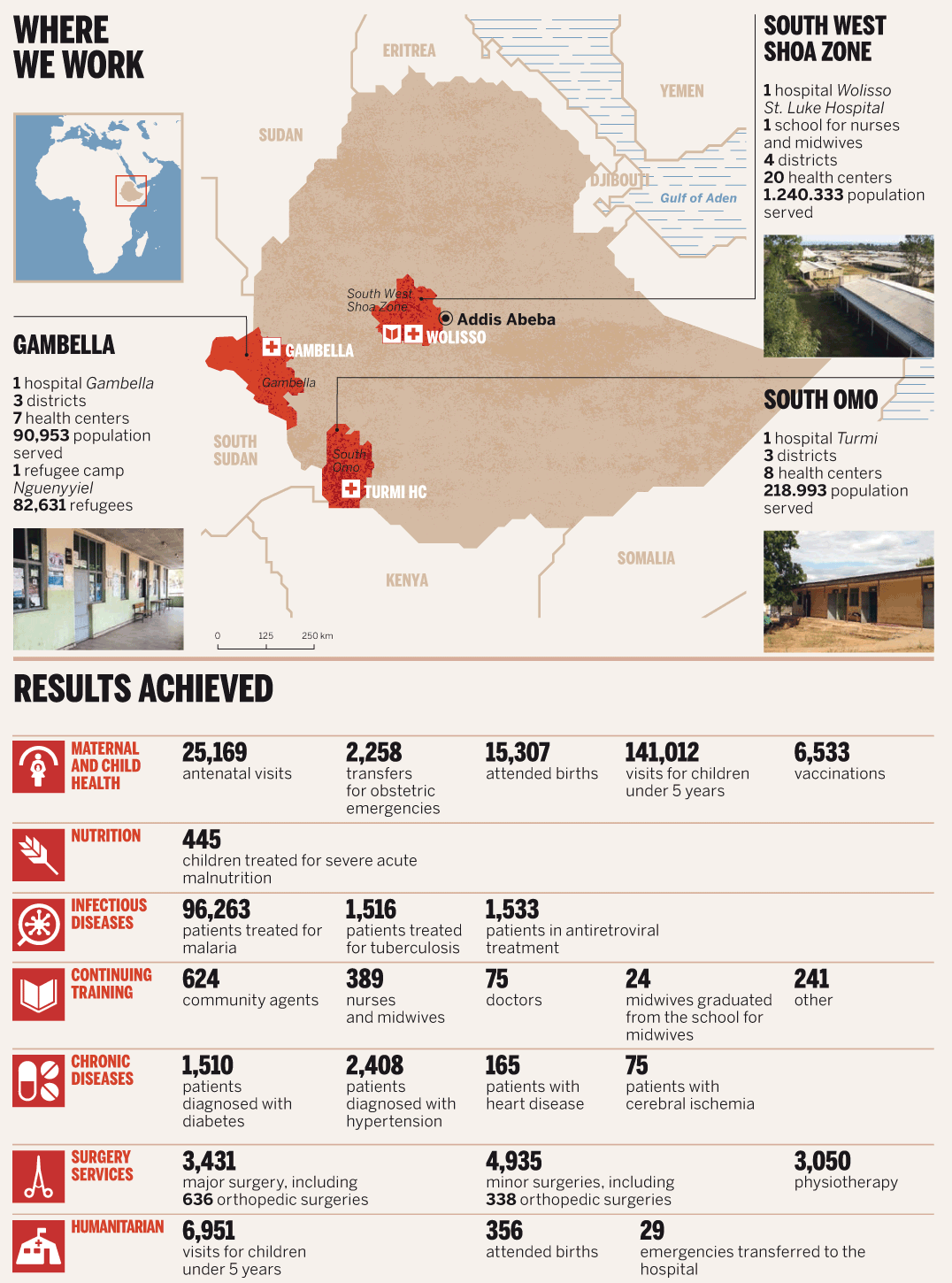 Ti potrebbe interessare anche