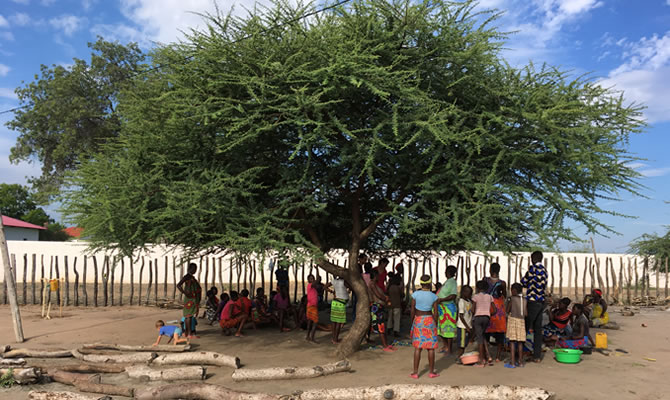 In 2019
CUAMM bolstered the support for programmes tackling and prEventsng infectious diseases (tuberculosis and HIV/AIDS) and managing chronic diseases (hypertension and diabetes). In particular, it supports the National TB Control Programme with a pilot project called C-DOTS (Community-based directly Observed treatment) at 6 municipalities in 5 provinces, involving over 200 community agents. It is continuing to support two specialised facilities in Luanda (DAT Centre and Sanatorium Hospital) to improve diagnostic services and the digitisation of  health records. With regard to maternal and child health, at the Hospital Chiulo and in Cunene province, CUAMM provided support for paediatrics and combating malnutrition, facilities for women waiting to give birth (casas de espera) and public health transfers (brigada moveis) in the communities. CUAMM intervened on the drought emergency in Cunene by supporting the WHO's response to the crisis.
Our history
1997
The intervention got under way in Uige province to deal with the emergency situation caused by the civil war.
2004
Support for the health system in the process of moving from emergency to development in Luanda and the provinces of Uige and Cunene.
2005
Start of the programme to support the National Programme to combat tuberculosis, by financing the Global Fund, which was implemented through to 2016.
2012
Start of "Mothers and Children First" programme to ensure access to safe birth and newborn care in four African countries, at Chiulo Hospital in Cunene.
2014
Start of an innovative intervention in Luanda to improve the diagnosis of tuberculosis, diabetes and hypertension.
2016
Start of the "Mothers and Children First. 1000 Days." programme, from pregnancy through to the first two years of the child's life.
2018
Start of the DOT pilot program in 6 towns and 5 provinces. In Chiulo, the hospital's power is supplied by a photovoltaic system.
Read more about previous intervention.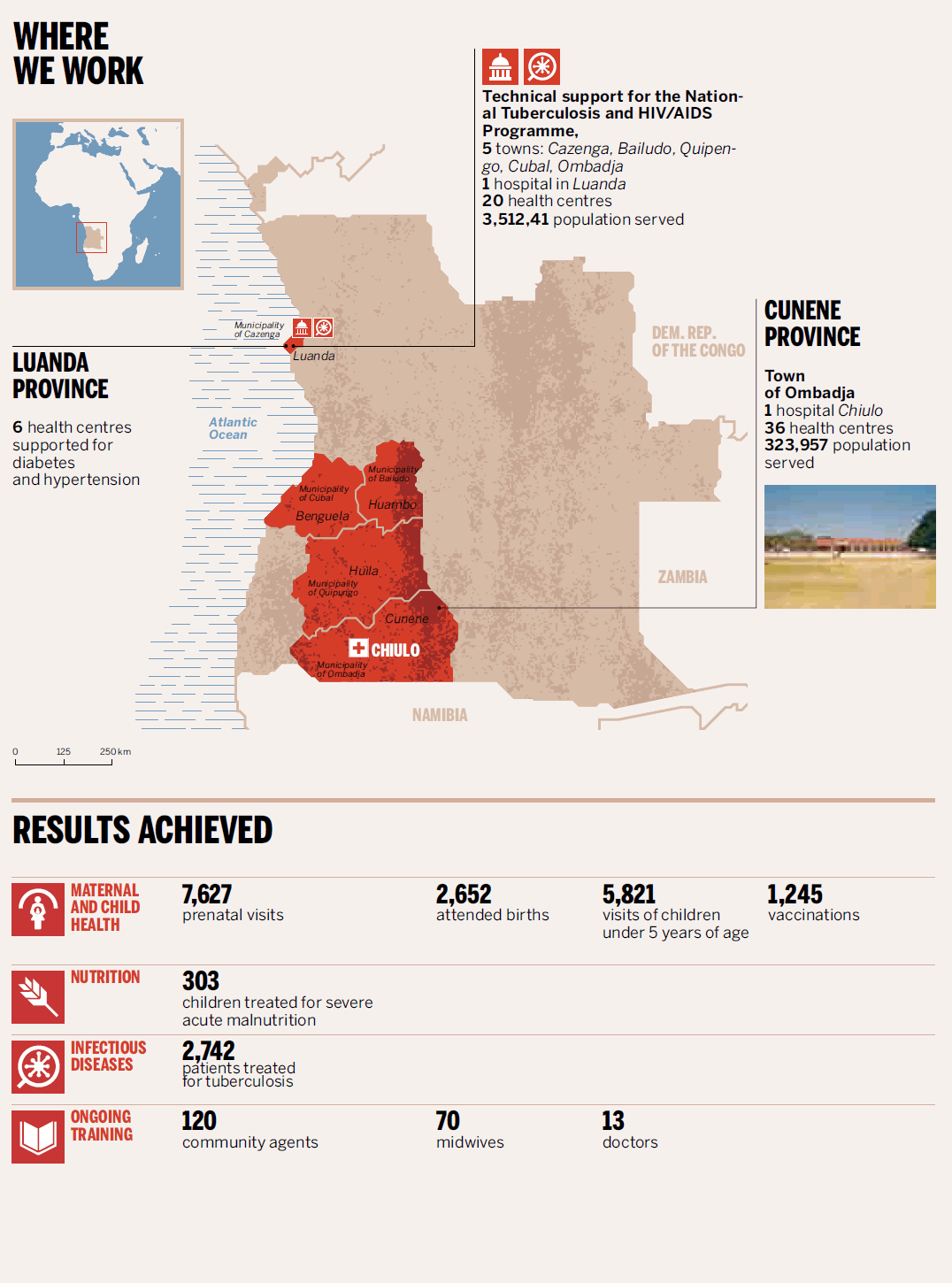 Related News