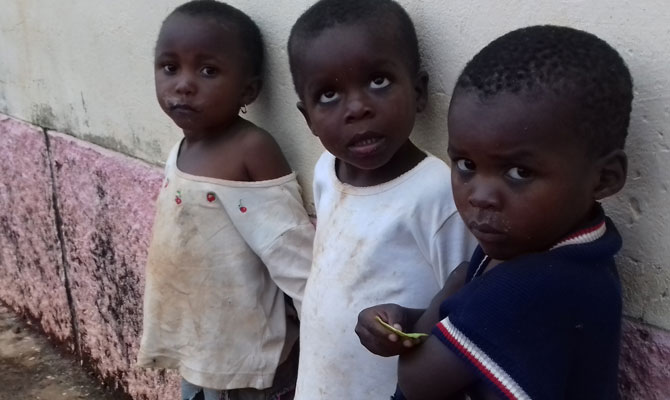 In 2017
The country saw a very weak economic recovery, after oil prices had collapsed, and, after 38 years, a new president from the MPLA, the ruling party, João Lourenço, was elected.
In this context, we developed a new undertaking in Luanda, having completed the intervention to improve diabetes and hypertension diagnoses in tuberculosis patients(TB).
In the latter part of the year, also in Luanda, we started providing technical support for the national tuberculosis program preparing for the start of a pilot project of community-based DOTs (Directly-Observed Therapy) in 5 municipalities in 2018.
Efforts in the municipality of Ombadja continued in latter part of the year, supporting maternal and child health, with special focus on nutritional health, continued at the Chiulo hospital and throughout the Cunene province.
Our history
1997
With the country in the midst of civil war, CUAMM implemented its first emergency actions in the province of Uige.
2004
Support for the health system in the difficult process of moving from emergency to development with interventions in Luanda and in the provinces of Uige and Cunene.
2012
Started the "Mothers and Children First" program to ensure access to safe birth and newborn care in four African countries.
2014
Started an innovative intervention in Luanda to improve the diagnosis of diabetes, hypertension, and tuberculosis.
2016
"Mothers and Children First 1,000 Days" program started. period from the beginning of pregnancy up to 2 years of age.
Read more about previous intervention.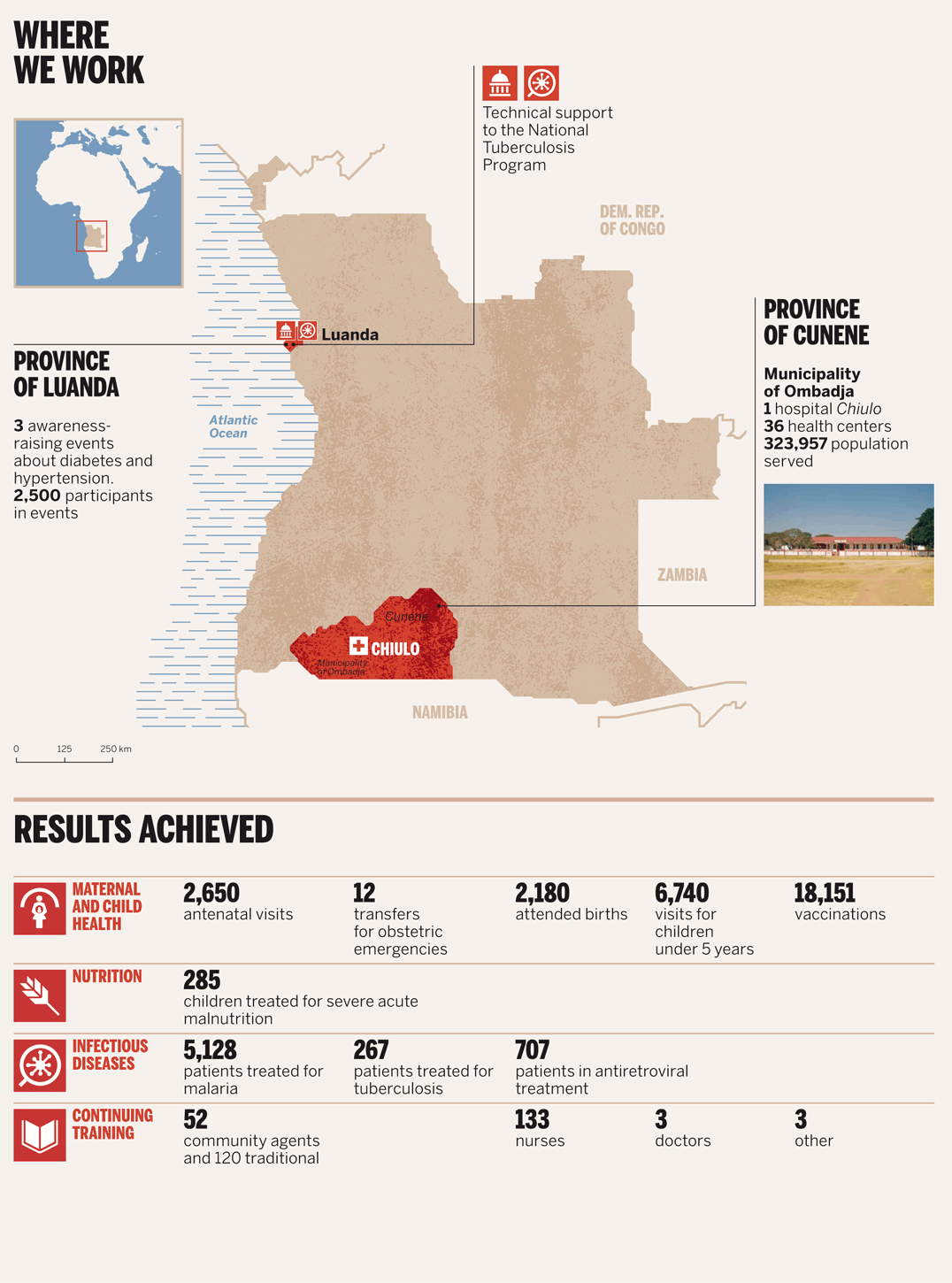 Ti potrebbe interessare anche