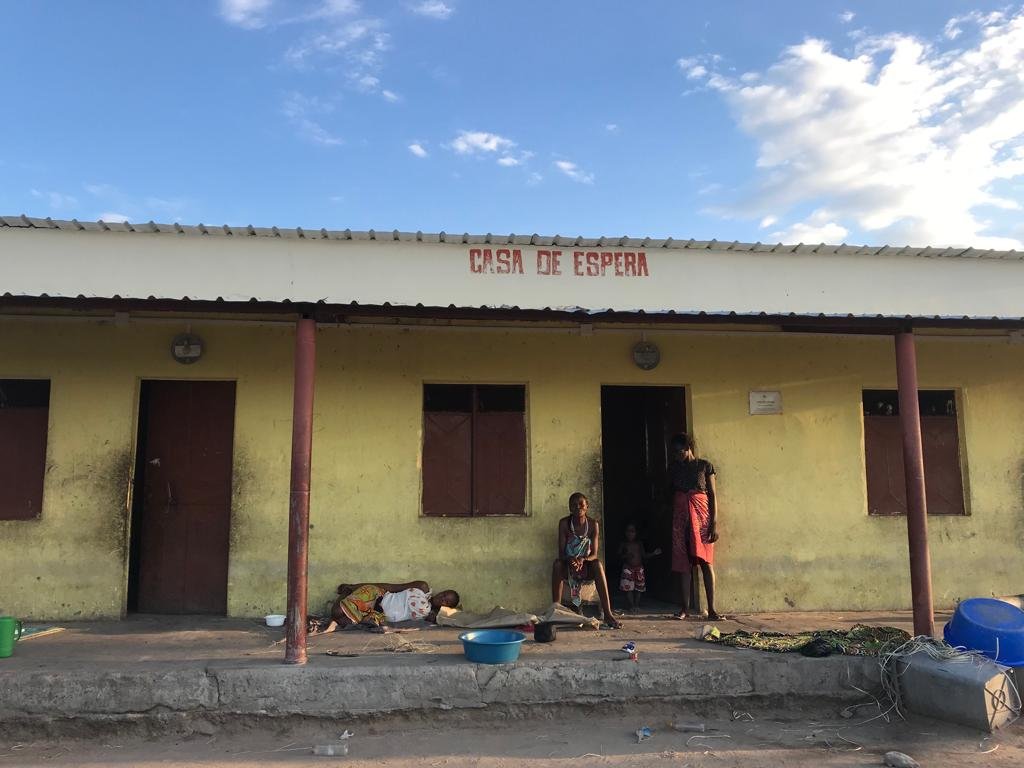 In 2022
After the slowdown in CUAMM's activities in Angola in 2020 due to the COVID-19 pandemic, followed by the resumption of our work to combat malnutrition in 2021, 2022 proved to be a year of fresh challenges for Angola, and in particular for the Cunene Region. Our interventions expanded both in the municipality of Ombadjia, thanks to new donors, and in the neighboring municipality of Cahama, both with activities to combat malnutrition and the introduction of water, sanitation and hygiene (WASH) activities in both municipalities. CUAMM's activities in Luanda to fight and prevent infectious diseases (HIV/AIDS) drew to a close with the publication of a book featuring life stories collected by the activists involved in the program; its aim was to combat stigma towards, and the marginalization of, HIV-positive Angolans.
In the meantime, our project in the capital to improve diagnostic services for tuberculosis patients and digitize health records in 3 hospitals and 5 health centers continued. We also continued providing support to the Chiulo Hospital in Cunene Province in the area of maternal and child health. Doctors with Africa CUAMM's on-the-ground presence enabled us to provide on-the-job training of hospital staff on the management of both pediatric patients and obstetric emergencies.
In addition, thanks to the use of mobile brigades (brigadas moveis) we were able to proceed with our public health activities, providing vaccinations for children and distributing iron and folic acid supplements to pregnant women; we also continued to provide support to mothers-to-be staying at the maternity waiting homes (casa de espera), and to ensure the presence of traditional midwives and their ongoing community outreach and awareness raising activities in the municipality of Ombadjia.
Read more about previous intervention.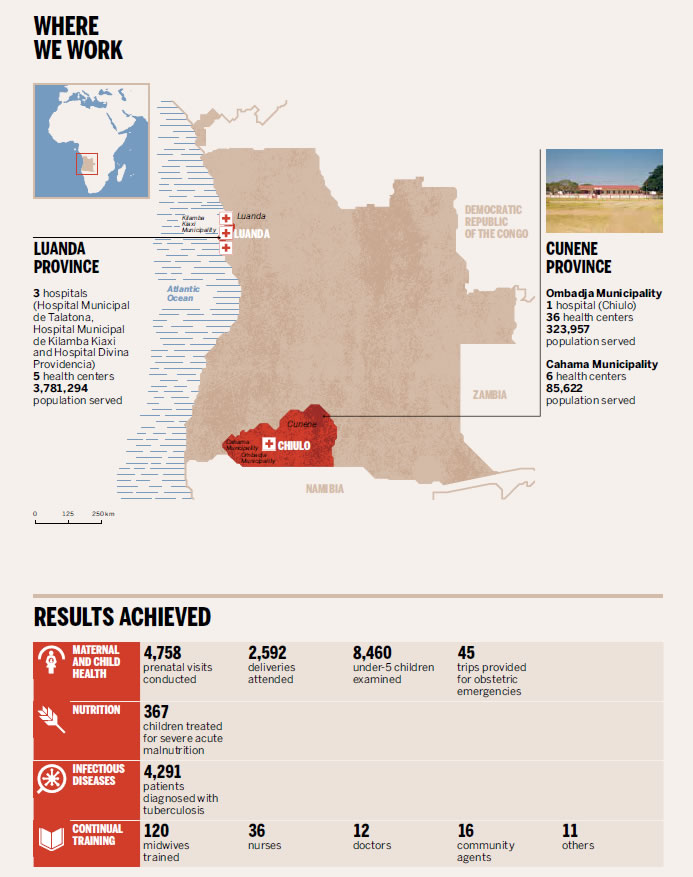 OUR HISTORY IN ANGOLA
1997
Intervention begun in Uíge Province to tackle the emergency brought by the civil war.
2004
Health system support provided in Luanda and in Uíge and Cunene Provinces during the transition from emergency response to development work.
2005
Program begun in support of the National Tuberculosis Control Program with funding from the Global Fund, and continued until 2016.
2012
"Mothers and Children First" program begun at the Chiulo Hospital in Cunene Province; its aim is to ensure access to safe deliveries and care for newborns in four African countries.
2014
Innovative intervention in Luanda to improve the diagnosis of tuberculosis, diabetes and hypertension.
2016
Launch of "Mothers and Children First. The First 1,000 Days" (the period from conception through a child's second birthday).
2018
DOT pilot program begun in six municipalities in five provinces. Thanks to a photovoltaic system, electricity is ensured for the hospital in Chiulo.
2019
Integrated program to tackle acute malnutrition (FRESAN) begun in Cunene Province.
2022
Launch of the third phase of the "Mothers and Children First" program: "People and Skills.
Related News