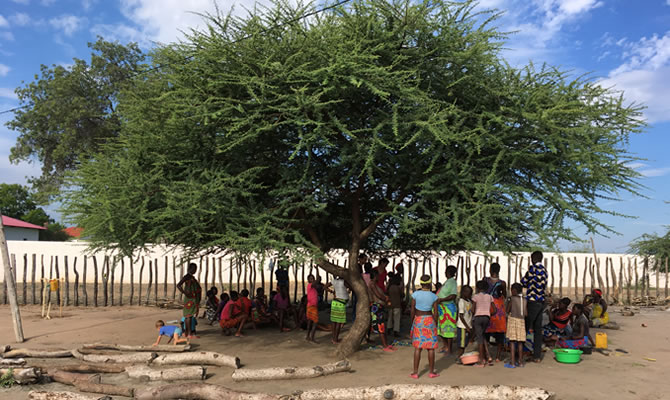 In 2018
As Angola's new president João Lourenço has started to fight the country's widespread corruption, CUAMM has strengthened its presence in Luanda, launching three projects aimed to improving services for diagnosis, managing, and supporting HIV-positive people and both people with diabetes and with tuberculosis and HIV. The Directly Observed Treatment (DOT) pilot project has been implemented in 5 municipalities, supporting the national program to control tuberculosis, involving 200 community agents trained and equipped to fight the spread of  tuberculosis. The project laid the basis for launching a new collaboration in 2019. At the Chiulo Hospital and throughout the Cunene province,  we continued our work to support maternal and child health. A project was launched to provide the hospital with stable electric power through  a photovoltaic system.
Our history
1997
With the country in the midst of civil war, CUAMM implemented its first emergency interventions in the province of Uige
2004
Support for the health system in the difficult process of moving from emergency to development with interventions in Luanda and in the provinces of Uige and Cunenee.
2012
Start of "Mothers and Children First" program to ensure access to safe birth and newborn care in four African countries.
2014
Start of an innovative intervention in Luanda to improve the diagnosis of diabetes, hypertension, and tuberculosis.
2016
Start of "Mothers and Children First 1,000 Days" program, from pregnancy through the first two years of the child's life.
2017
Start of DOT pilot community program to fight the spread of tuberculosis in 5 municipalities and 5 provinces in the country.
Read more about previous intervention.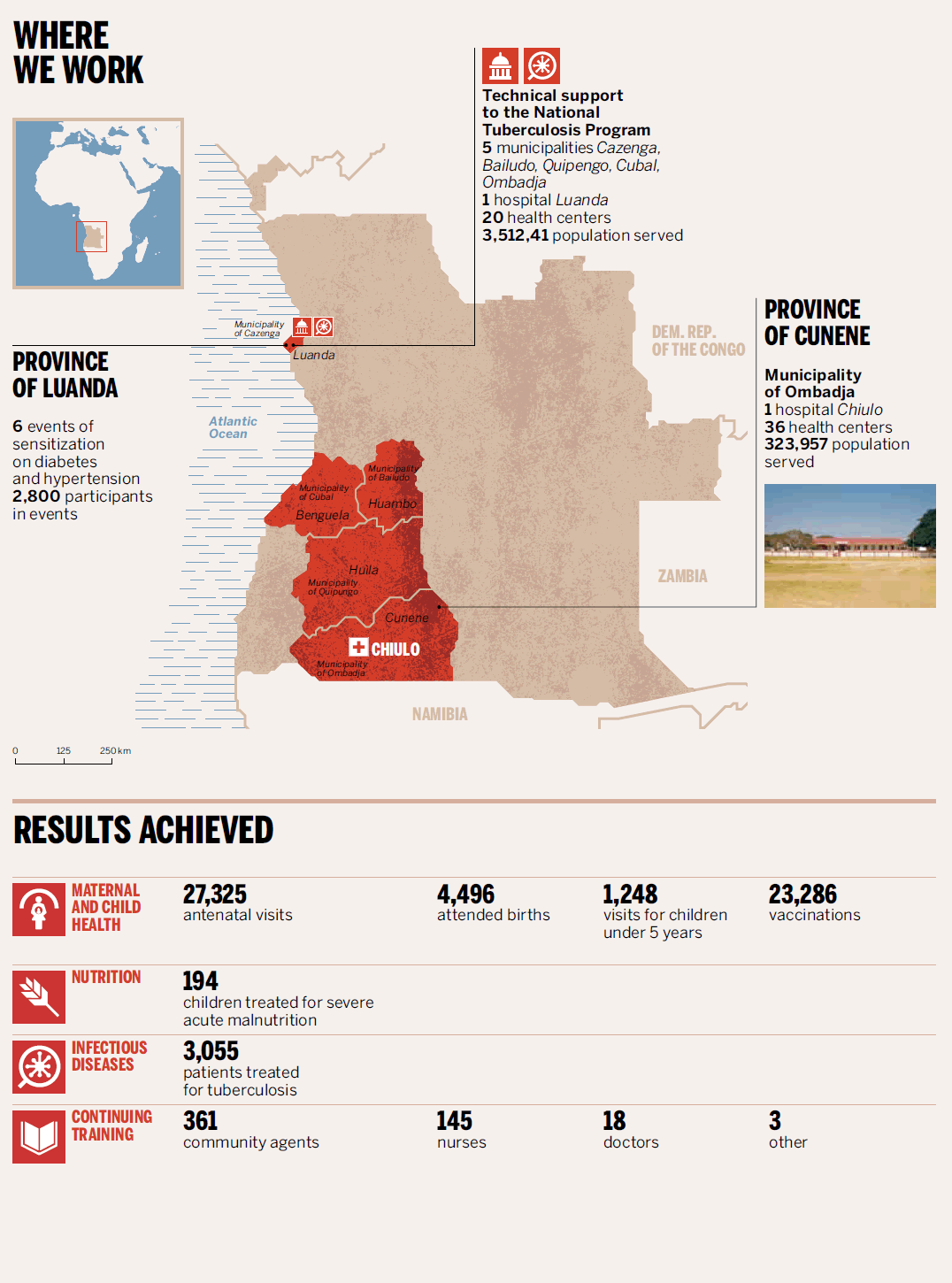 Related News