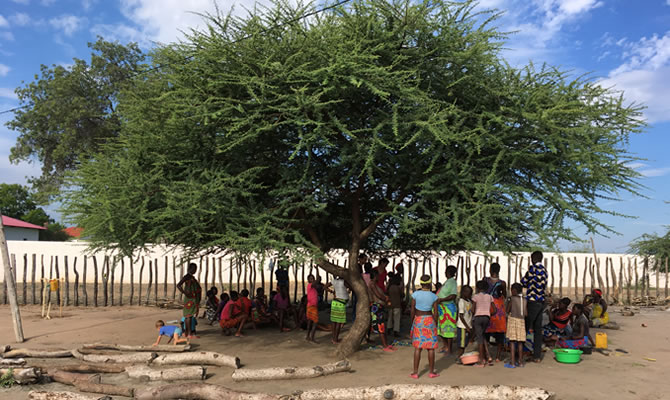 In 2020
In Angola, the Covid-19 pandemic adversely affected project implementation amid major restrictions on movement between provinces and the closure of air flights for several months. In particular, one of the projects launched to combat acute malnutrition in Cunene, which started in January, was suspended until the end of the year given the inability to send dedicated health personnel. However, we were able to continue the activities of the projects underway in Luanda to fight and prevent infectious diseases (tuberculosis and HIV/AIDS) and manage chronic diseases (hypertension and diabetes). We also helped provide the health centres and health staff we work with with PPE and sanitation materials to tackle the spread of the Sars-Cov-19 virus. Support for the National Tuberculosis (TB) Control Programme concluded with the C-DOTS (Community-based directly observed treatment) pilot project in 6 municipalities in 5 provinces, which involved over 200 community agents, with over 88% of patients diagnosed with TB followed by a community agent and completing their treatment. Support for two specialised facilities was completed in Luanda (DAT Centre and Sanatorium Hospital) to improve diagnostic services and digitalise health registers.
This also proved quite effective in improving treatment adherence (although the data is limited and not statistically significant due to the small number of cases followed). Analysis was possible thanks to the digitisation of the data. In the area of maternal and child health, support continued for the Chiulo Hospital in Cunene Province, albeit with a reduced number of staff. Thanks to the presence of dedicated local staff who were trained during the years of Doctors with Africa CUAMM's presence in the field, we have been able to support the running costs of the hospital, but above all we've been able to pursue our public health activities through the brigadas moveis (which guarantee vaccinations for children and the distribution of iron and folic acid for pregnant women) in Ombadjia, supporting pregnant women housed in facilities while waiting to give birth (casas de espera), and ensuring the presence of traditional midwives, who continued to carry out local information and awareness-raising activities in the town of Ombadjia.
Read more about previous intervention.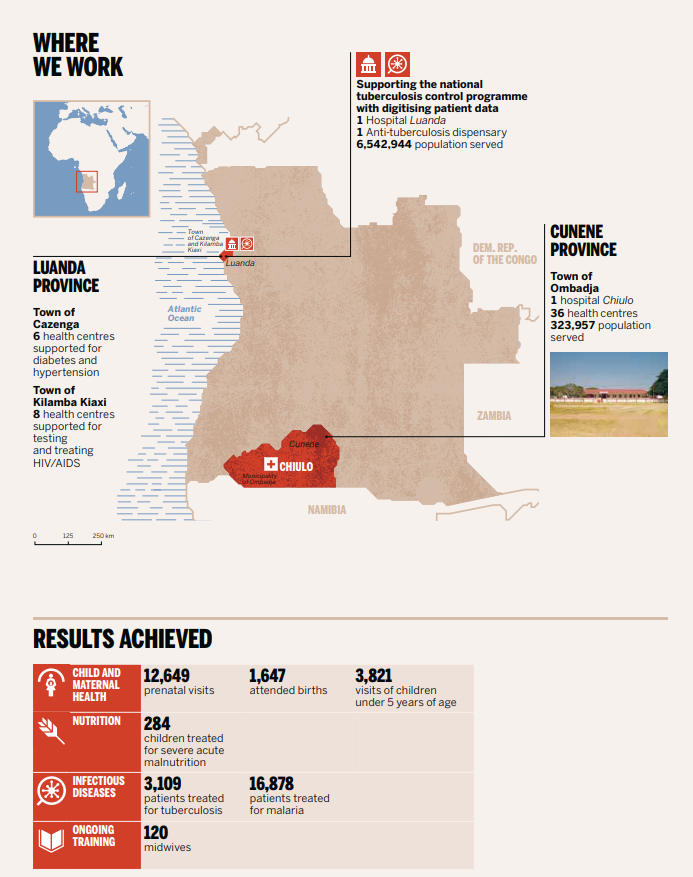 Related News