It is a drought emergency in Angola. Our daily commitment consists of focused interventions to ensure access to drinking water in a very dry territory. This is what Maurizio Peselj, a hydrogeologist who joined CUAMM on a mission created to "help those who need to be helped", tells us. Because where water is lacking, everything is lacking.
«Mine is not a desk job. Even in Angola I was on the move to study furos, which are "traditional" wells, and cachimbas, which are wells with a large diameter but shallow depth: I visited at least 50 of them to understand their condition, whether there was a need for extraordinary maintenance and rehabilitation. What is the difference? In furos you have electric submersible pumps, powered by solar panels, while in cachimbas the water extraction system is the classic bucket with a rope lowered to be filled.
Each day started at 8 a.m. I carried out the inspections always together with the local Cuamm engineer and my colleague Antonella, head of the Fresan project on maternal and child health promotion and nutrition. In the first step, we made contact with local authorities, provincial or municipal administrators, or traditional authorities such as soba to set priorities. Then, we travelled around the mato, the bush, to visit dislocated health centers – on "roads not roads", as I say, often interrupted by fords or unthinkable obstacles, such as potholes, landslides – to see if they could fit into our nutrition programs and, at the same time, to check the level of drinking water supply.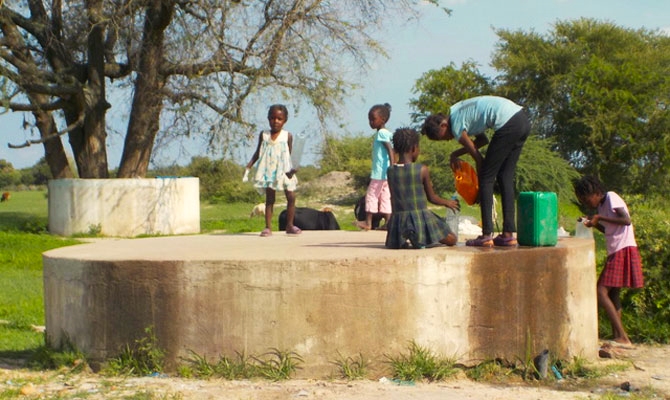 Now the southern province of Cunene suffers from a chronic dry situation, with rainfall ranging from 300 to a maximum of 450 millimeters of water per year, well below the threshold that is considered the limit for considering the area dry. There is a real quantitative and qualitative deficit in access to the primary water commodity for excellence. Most of the population takes water from chimpacas, rectangular basins (60×100) with a depth in the center between 3 and 5 meters, which are filled with rainwater. Since they are not protected basins, animals can access them, to the detriment of water quality with consequences for people's health.
Orlanda, a 30-year-old Cuamm worker, showed me her home. She has five children and also houses some orphans, children of her brothers and sisters, forming a family of ten. In her hand Orlanda held packets; she explained to me that she uses them to purify the water collected from the watersheds in the area. This is not always enough to make it safe.
When I return from the mission, once again, I feel changed. I am surprised to be amazed, every time. By now, I live my fifth life. The thing I will always carry in my heart is the will to live that I found in this land! I think we must continue to walk with Africa, to help those who need to be helped. I hope that this need may cease sooner or later. But in some cases, it's like when we're looking at a chronically ill person: we have to keep treating them, for life».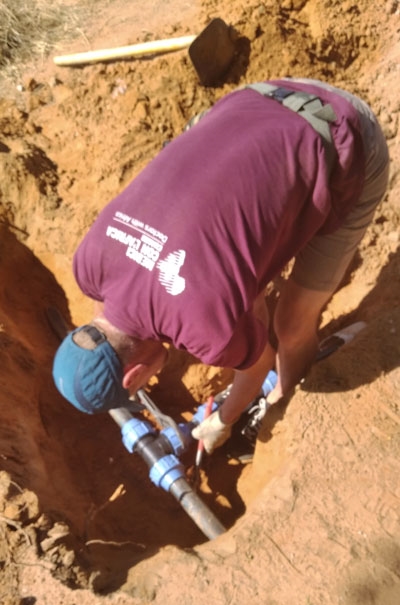 Related News