Aleper Christine is one of the happy and proud mothers who have benefitted from the nutrition program being implemented by Doctors with Africa CUAMM in Moroto and Napak districts of Karamoja sub-region. The project "Nourishing with knowledge and food the communities of Moroto and Napak" was designed to be able to address the issues of behavior change and food security in the two districts.
Christine is a mother of six who lives in Lokilala village Nanduget Sub-County Moroto district with his family. When she was pregnant for her last born, she was encouraged by the Village Health Team to visit the facility for ante-natal check-ups.
"During these ante-natal clinic days I was given health education by health workers and CUAMM officers. I got information about eating a balanced diet using the locally available foods, early identification of any illnesses in the baby and sanitation and good hygiene – says Christine – It's possibile to continue this health education during post-natal check ups"
This is what helped Christine understand that her child was malnourished. As soon as she realized she immediately took her to the facility. At the facility, the baby was diagnosed with severe acute malnutrition with edema and the health workers linked him to the Moroto RRH ITC for two weeks before he was transferred to OTC (outpatient therapeutic care) in the third week.
She embraced getting the RUFT (Ready to use therapeutic food) for her child but unfortunately for her and so many other mothers who were depending on the same, there was a nationwide stock out of these feeds from the ministry for a period of threemonths from September to November 2020.
However, all hope was not lost and with support from CUAMM and the health workers Christine benefitted from receiving the key health and nutrition messages during clinic days where they encouraged them to continue bringing their children for their weight to be monitored. They were encouraged to provide a variety of locally available foods like greens, beans, silver fish, eggs among others as a substitute for the RUFT.
"As a mother, I followed everything that I was advised to do by the health workers and went an extra mile of selling firewood which earned me some money to buy the foods that I did not have at home. I endeavored to feed my child on a balanced diet until he was assessed and declared cured in December 2020," Christine said.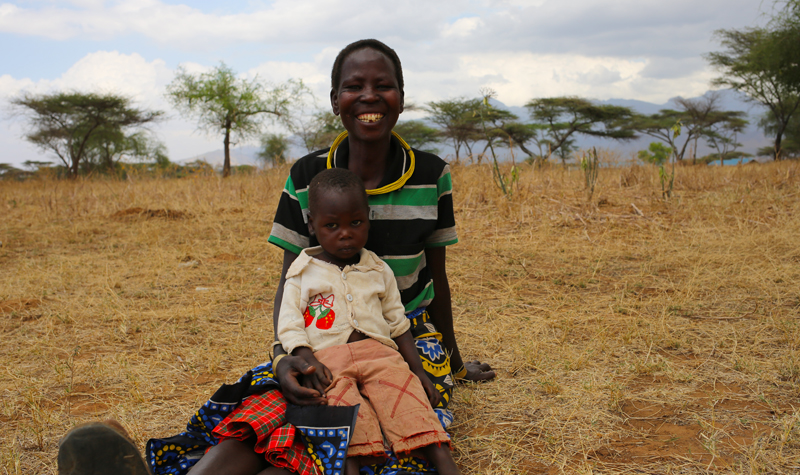 Related News