On the night between March 14 and 15, 2019, the Tropical Cyclone Idai struck Beira, the capital of the Province of Sofala, in central Mozambique. Ninety percent of the city was destroyed by the cyclone's violent winds and massive flooding. This was the worst natural disaster to hit Africa in the last 10 years. After its emergency action, Doctors with Africa CUAMM has implemented a plan to help Beira recover.
A few of the next steps
REBUILDING THE NEONATAL UNIT IN THE BEIRA HOSPITAL AND MATERNITY WARD IN THE RURAL HOSPITAL OF NHAMATANDA
Working together with the local health authorities, we will start work on rebuilding, expanding, and equipping the neonatal unit of the Beira Hospital.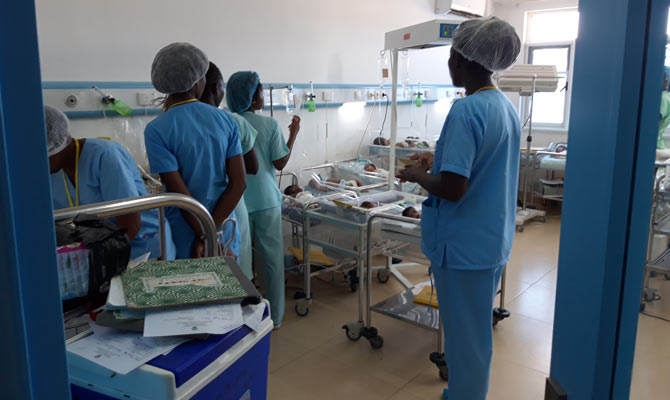 HERSILIA WAS BORN IN THE NEONATAL UNIT OF BEIRA
"The neonatal unit is just one room, and it is a blessing that it even exists, with its many small incubators and new lives with different levels of activity. The nurses tell me the story of Hersilia, who was born in the night, very small, but alive, a girl whose "life already loves and supports her. She is stable and responding well."
RESTORATION OF THE OPERATING ROOM AT PONTA GEA
We are working on rehabilitating the rural hospital of Nhamatanda for the Chingussura, Dondo and Ponta Gea health centers. The water supply has been restored to Ponta Gea, but there is still a great deal to do, such as restoring the operating room.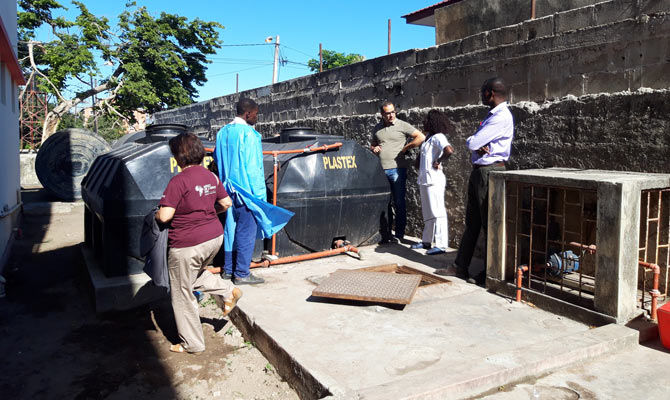 CLESY WAS TREATED AT CHINGUSSURE

"Thank God that I decided to come to the health center. Here I found doctors who treated me very well and explained my disease to me. I have felt much better since then, and I understand that I must continue with the treatment always, so I can be well and able to take care of my children at home".
STRENGTHENING THE AMBULANCE SYSTEM IN THE CITY OF BEIRA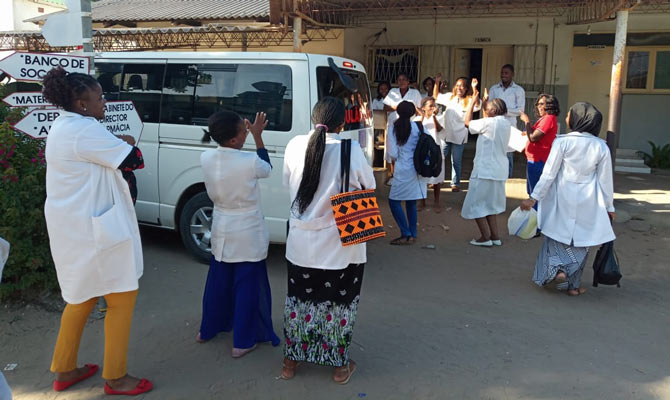 AWARENESS-RAISING AND HEALTH EDUCATION IN THE COMMUNITY
The activist teams have been re-supplied with t-shirts, backpacks, megaphones, and first aid materials and still need our support for raising awareness and health education in the community.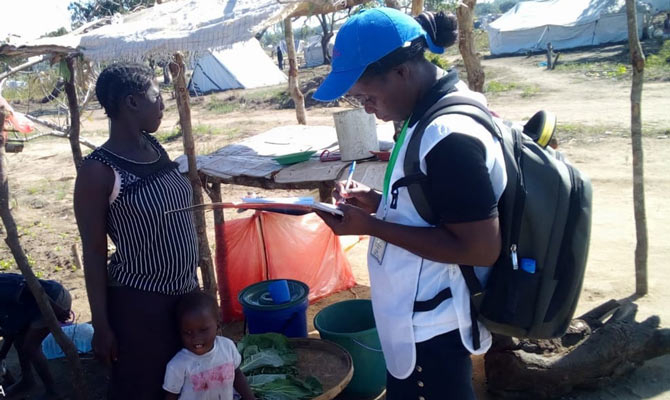 JOAQUIM IS BACK TO WORK IN THE COMMUNITY

"Working in the field is an honor. You get to experience first hand the problems of the community. The cyclone came and upended everything. We didn't know how to restart our work, our visits. We stayed united in getting back on our feet and now the field work is regular. How would people feel if we stop visiting them?".
TRAINING MEDICAL PERSONNEL IN COLLABORATION WITH THE UNIVERSITY OF BEIRA
The university was hard hit by flooding and much damage was done to its buildings, furniture, and teaching materials. Actions are needed to restore and equip classrooms and laboratories again.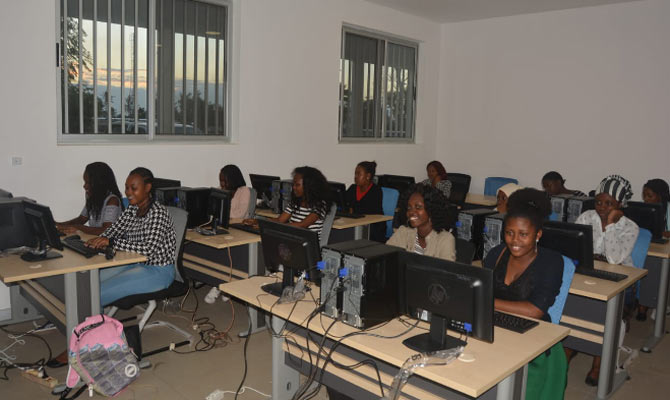 PEDRO GRADUATED FROM THE UNIVERSITY OF BEIRA
My grandfather would say, "You have to study meu filho, you'll be a great doctor who will take care of people." Over time, I realized that studying is important. Today I graduated in medicine, after a lot of hard work and setbacks. Thanks to God and everyone's strength, we have moved forward. Now my heart is full of compassion, knowing that through me a benefit will also come to others".
How you can help
You can support the work of Doctors with Africa CUAMM with a donation to postal account 17101353 or with a bank transfer to our IBAN at Banca Popolare Etica IT32C0501812101 000011078904, purpose "Mozambique Emergency".
WE'RE HERE TO HELP, THANKS TO YOU!
Related News