«Intervention continues in Ethiopia for displaced people, refugees and host communities in the Somali region, with a project financed by the Italian Agency for Development Cooperation, implemented by the International Committee for the Development of Peoples (CISP), in collaboration with Doctors with Africa CUAMM and Action Aid. CUAMM works, in particular, in the woredas of Aw-Bare, bordering Somalia, and Boklomayo, on the border with Kenya, where more than 10,000 IDPs and more than 120,000 refugees from Somalia are concentrated, living in five refugee camps.
Overall, the project is implemented in an area that is in a state of humanitarian crisis due to conflicts between ethnic groups and opposing forces that have led to the displacement of whole communities, compounded by frequent droughts, repeated flooding and the relentless spread of epidemics. In addition, with a weak health system poorly equipped with drugs and tools, the combination of these factors makes the vulnerability of host communities, displaced persons and refugees high.
In this context, where resources are scarce or inaccessible for many of the families, the lives of girls are continually endangered, in a strongly patriarchal society in which women are involved in domestic work, child-rearing, agricultural work and water supply, but have no power.
With the combination of humanitarian, environmental, epidemic and economic crises, girls and women are among the most vulnerable and CUAMM, through its intervention, decided to take action, providing support and tools to improve their sanitary conditions and protect them. In mid-November, the distribution of hygiene and sanitation kits began to 6,000 women, including 4,300 (70%) from displaced and refugee communities, and 1,700 (30%) from host communities.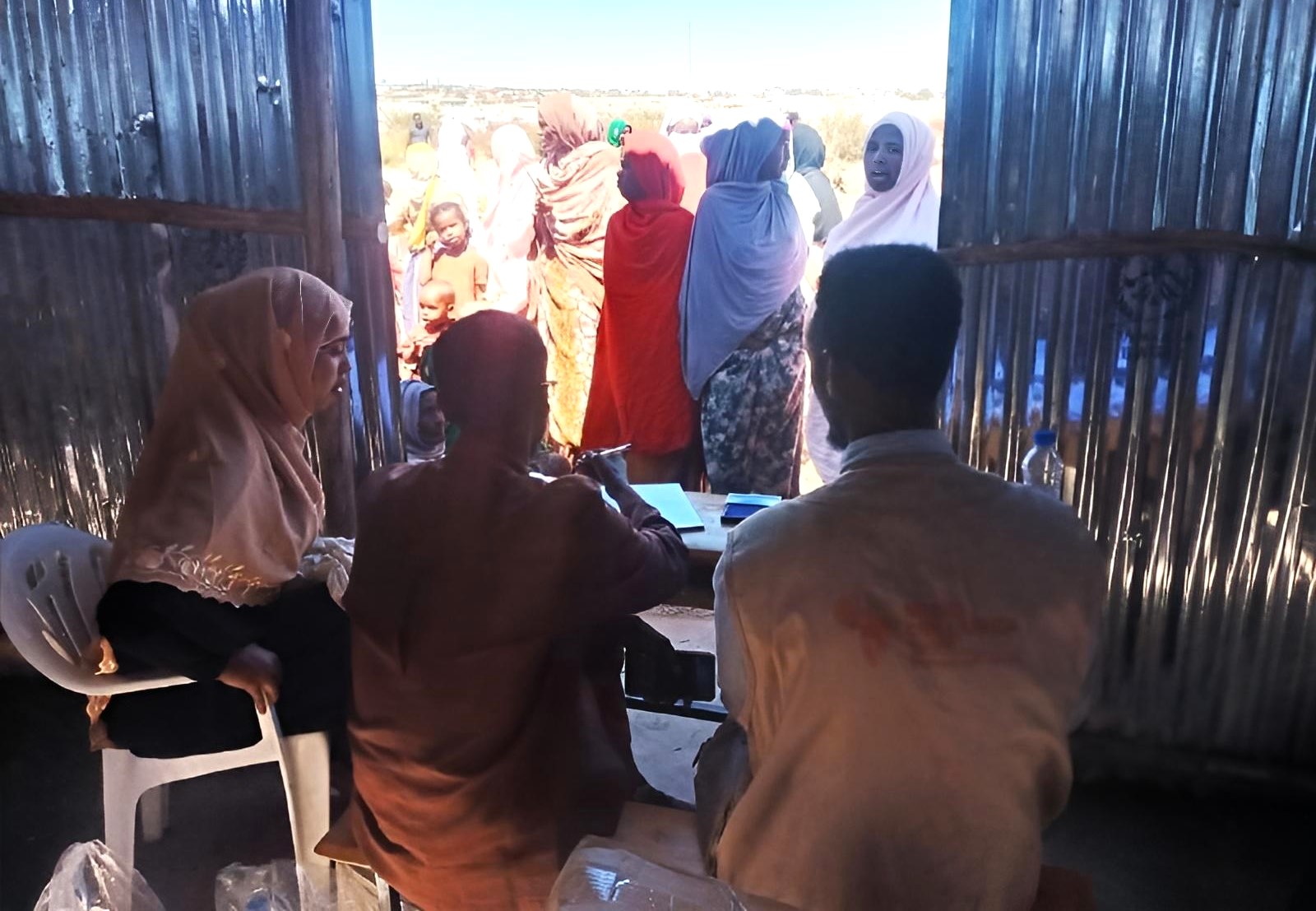 The distribution reached women with disabilities, single mothers, pregnant and breastfeeding women, and was integrated during the information and awareness-raising campaign as part of the health education programme. The aim is that the women and girls involved will not only benefit from training in health, hygiene, prevention and reduction of disease transmission, but will also be provided with tools to start putting into practice the good habits suggested by community health workers and volunteers. The hygiene kit contains two bars of soap suitable for washing clothes, a bar of body soap and a washable and reusable cloth pad. CUAMM field team collected positive feedback from the beneficiaries, who received and appreciated the kit that will enable them to save some money they would otherwise have had to spend at the market where prices are constantly rising.
CUAMM's commitment therefore aims to provide solutions and tools that will have a lasting impact over time, especially with activities concerning the implementation of awareness-raising campaigns on good hygiene practices for the prevention and recognition of Covid-19, the training of health workers in health centres and community workers. Finally, the provision of protective equipment, materials and drugs. The urgency of the context translates into the need to work at the community level on infection prevention, the adoption of healthy behaviour and the recognition of signs of illness, improving the training of health workers and encouraging people to go to health centres».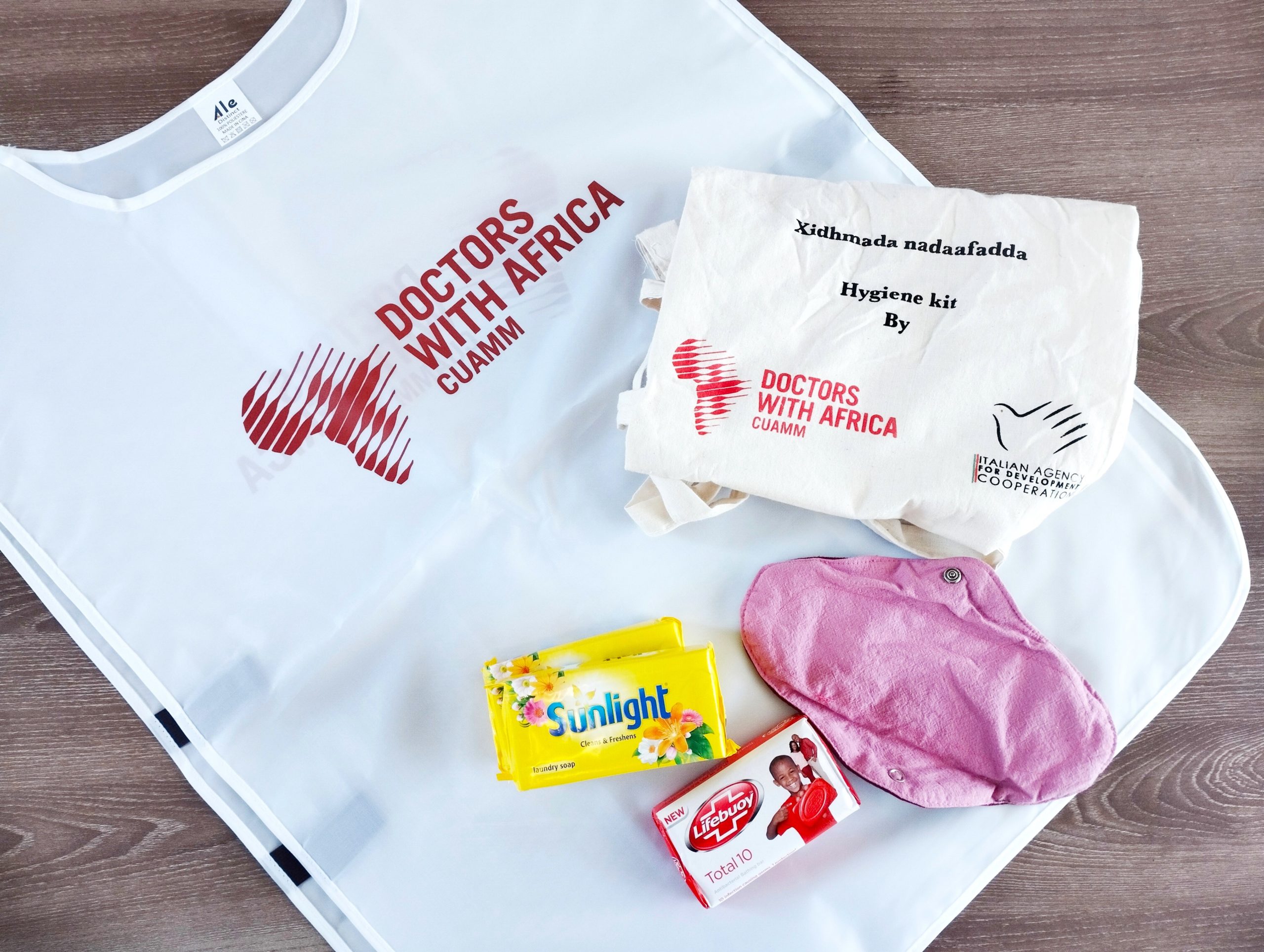 Related News