Karamoja Culture Week, an event that celebrates, every year in September, Ugandan traditions, particularly Karamajong ones, just ended. Involving hundreds of participants, the event becomes an opportunity to raise awareness about healthcare. In the village of Abim, Doctors with Africa CUAMM has promoted the "blood bank", trying to raise awareness about the importance of donating.
In two days alone, 130 units of blood were collected from generous donors in the food markets of Orwamuget and Nyakwae. The activity is part of a large project, implemented with the support of the Embassy of Ireland, in collaboration with the Ugandan Ministry of Health, the country's Blood Transfusion Services, the University of Mbarara, health professional associations and the 9 local district governments of Karamoja (Moroto, Kotido, Napak, Abim, Nabilatuk, Nakapiripirit, Amudat, Kaabong and Karenga).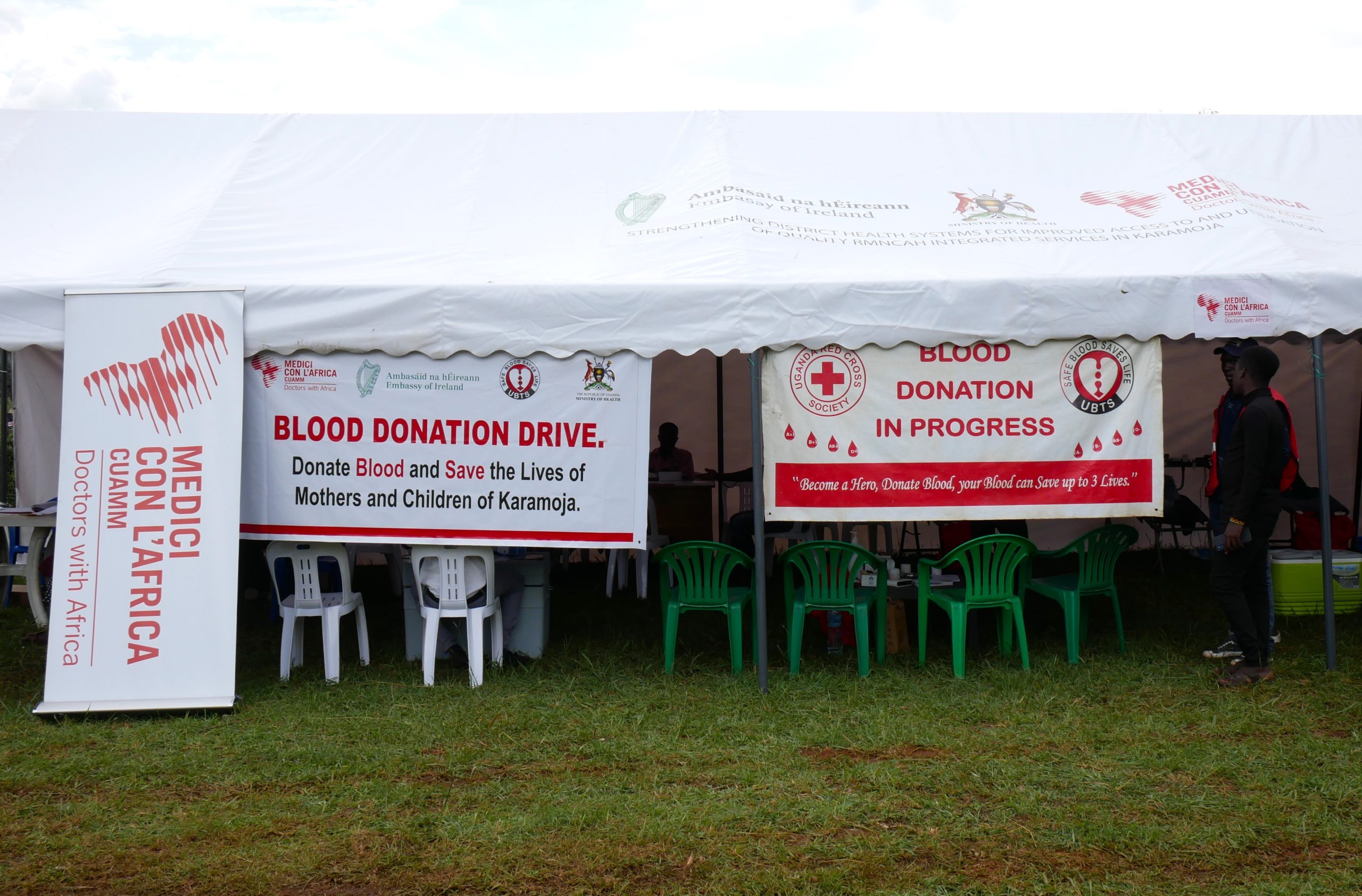 The primary objective is to strengthen district health systems in Karamoja to improve access to health for mothers, children, adolescents (RMNCAH) and HIV patients. At the same time, the program aims to encourage capacity for the safe collection, storage, distribution and use of blood and plasma.
«When my son was sick at the age of three – says Adero Pauline, who sells manioc at the Nyakwea market – we reached the hospital. The kid needed blood, but there were no units available at that time. So, we were forced to travel more than 30 kilometres to reach Amolatar district. During those hours of travelling, I thought my baby was not going to make it. Thank goodness, we found the blood and my son survived. Now he is 11 years old, he is doing well and that is why I am here today to donate, in the hope of saving the lives of other children who might need it».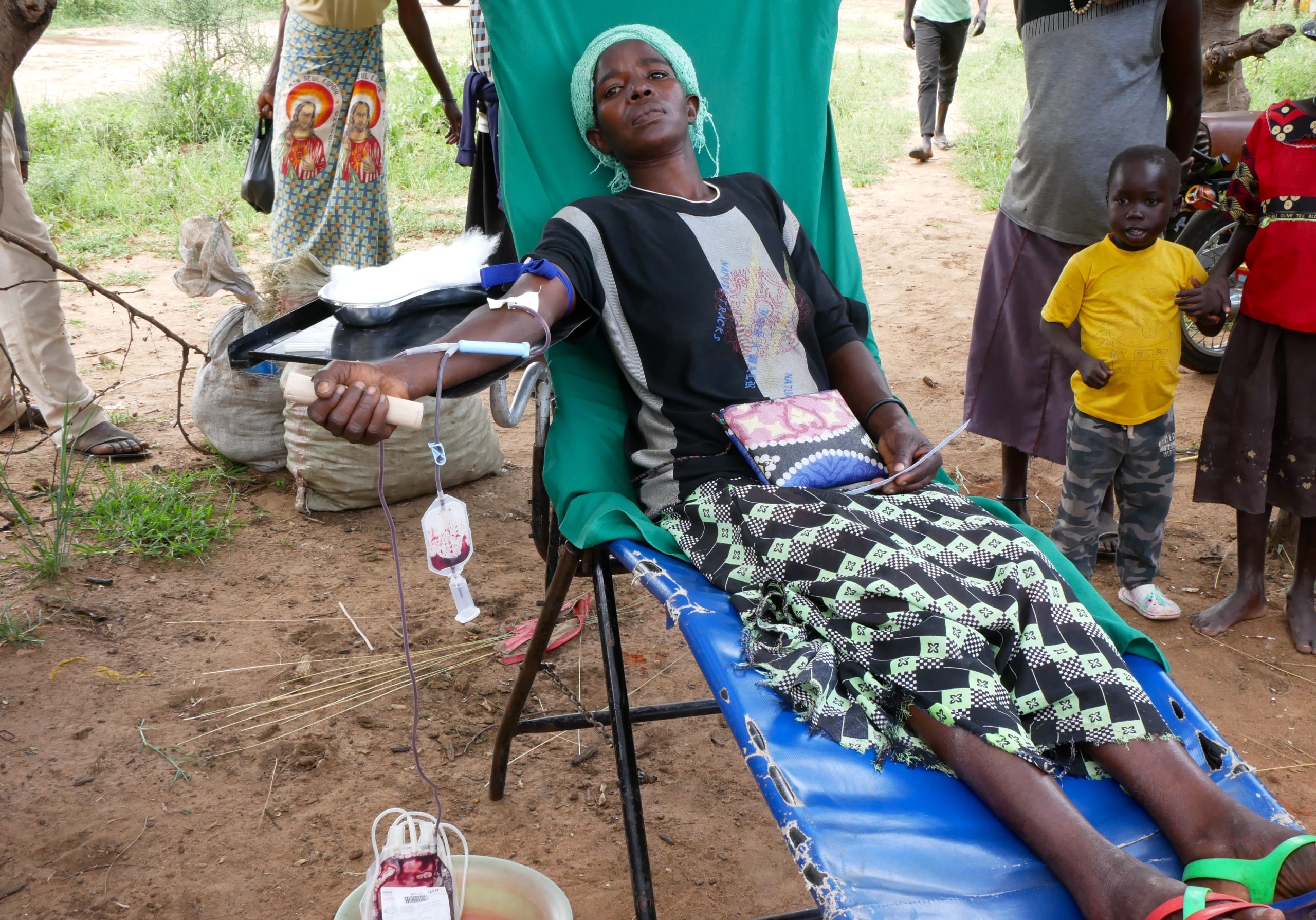 Prophecy Official, a gospel singer from Abim, also participated in the Culture Week in Karamoja: «Many mothers die from post-partum haemorrhages. I donate blood whenever the opportunity is given, so that I can save as many women as possible».
«When I was 16 years old – remembers Ernest Ayen, Abim district youth chairman – on my way back from school, I found out that my mother had just been admitted to the hospital and needed an immediate blood transfusion, which, fortunately, arrived».
«I have a cousin who was recently rushed to the hospital, right when I was at her house. She needed blood, but there was none at the hospital in Abim. My uncle had to rush to Lacor Hospital in Gulu, 300 kilometres away. Thanks to the transfusion, she is now healthy.
I am grateful to the donors, this is why I give myself. CUAMM explained to me that the blood collected during the event will remain in our region to save mothers and children. I am happy about this!».
Blood donation represents, in concrete terms, a public health intervention: we donate not only to do good to the recipient, but also to ourselves.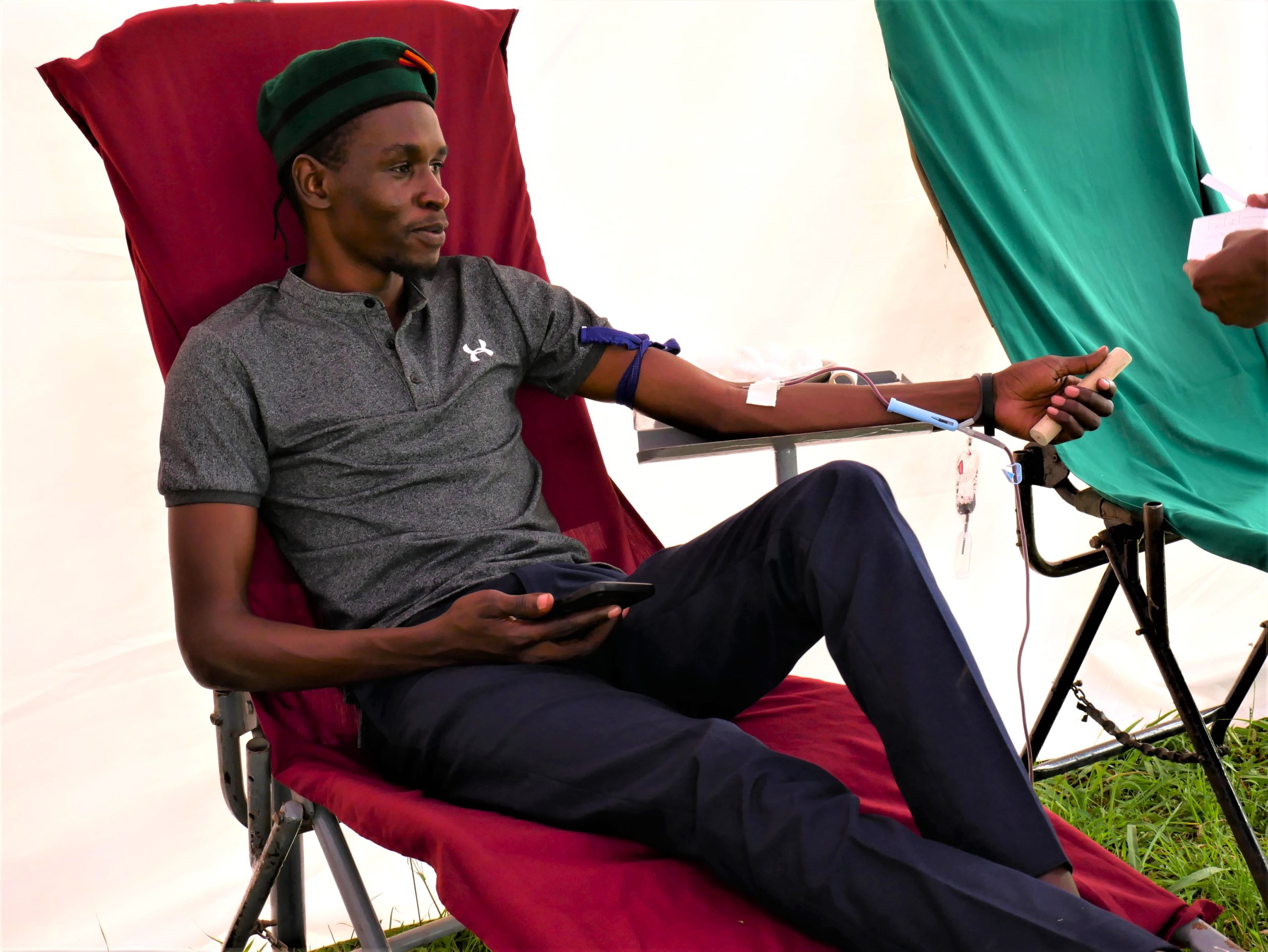 Related News