Doctors with Africa CUAMM is an important actor in the fight against non-communicable diseases in Angola and it was invited to take part to a "Healthy Marathon" in Luanda, a town race to sensitize people about diabetes and hypertension prevention.
CUAMM took part to a "Healthy Marathon" arranged by a network of local pharmacies in Luanda. In such an urban setting, unhealthy lifestyle, poor-quality diet and low levels of physical activity are the main triggers for non-communicable diseases, like diabetes and hypertension. Around 1.000 people were reached talking about prevention measures and counselling as well as delivering informative materials to interested individuals.
«It has been a great experience! Reaching all those people with practical advice regarding diabetes and hypertension prevention – said José Pemba, the WDF project assistant -. See so many young people has been very powerful and they were interested in the issue and asked many questions».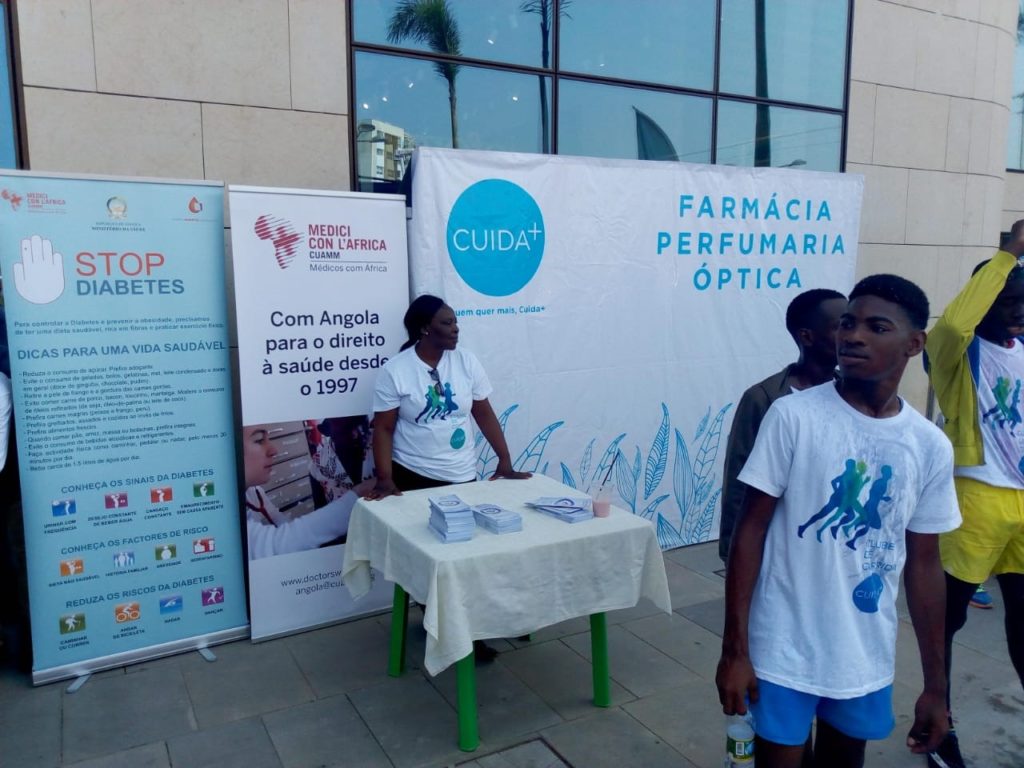 This is not the first time that CUAMM in Angola takes part to a marathon: for the World Diabetes Day 2018 another "Healthy Marathon" was arranged with the main focus of the event being diabetes prevention. Other events are planned in Luanda to increase the awareness of people about the importance of a correct lifestyle for the prevention of Diabetes and Hypertension and other non-communicable diseases, that are rapidly increasing in Africa. In this context, CUAMM is therefore implementing a project since April 2018, "Improving Diabetes Mellitus Diagnosis and Management in Luanda Province", in collaboration with the Ministry of Health of Angola and sponsored by the World Diabetes Foundation.
The fight against NCDs is going on and we hope to see positive changes in the community's attitude soon.
Related News