From July 2018, CUAMM has started to work in Central African Republic, in the Paediatric Complex of Bangui, the only public one in the country. CUAMM's intervention will be multifaceted: supporting the Paediatric Complex, strengthening the overall local health system, providing training and capacity building to local health staff in partnership with the University, transferring competences, and assisting in the management and governance of the structure.
On the 3rd of August, the project has been presented at the presence of Faustin-Archange Touadéra, President of the Central African Republic. CUAMM's new intervention is possible thanks to the partnership with the NGO Action Against Hunger and the support of the European Union and the Italian Cooperation.
Working in Central Africa Republic is a new challenge for CUAMM. The country ranks at the very bottom (188/188) for Human Development Index and it is currently living a period of strong internal instability, worsened by the frequent fights between armed groups for the control its rich resources.
Doing more and doing better with Africa means re-evaluate and let emerge the capable human resources who, when guided, are able to give their best despite the great limits of material resources of this Country – Vittoria Mattei – Paediatrician in Bangui Paediatric Complex.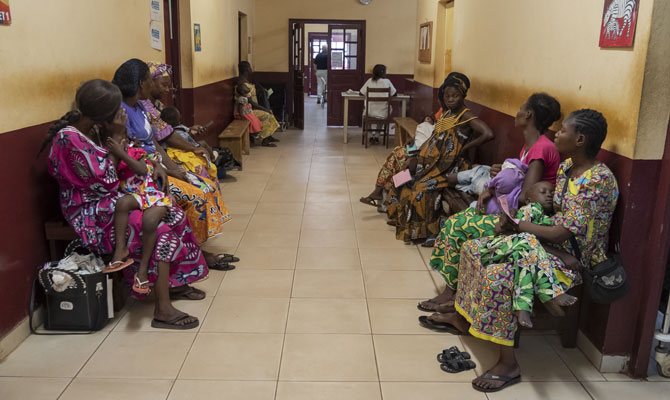 Related News