Dear all,
Abraham and Moses. Two important names that evoke an ancient history, a history of dialogue, of great dreams, stories of the journey and exodus from slavery to the promised land. And their dream may have been realized by Abraham Gulung and Moses Maker Manyual, our two South Sudanese colleagues who lost their lives last Monday while working with Cuamm. A dream of commitment and help to their people and their country. One a driver and the other a nutritionist, they travelled the length and breadth of the territory around Yirol to supervise the activities of the Nutrition intervention. They were reaching the most distant and challenging health units, in that last mile of the health system that we hold so dear.
During one such supervision, while travelling in a convoy with their armed escort and local authorities, they were ambushed and killed. We don't know who did this heinous act, not even why. Maybe an inter-clan settling of scores.
Abraham Gulung was 32 years old and a native of Abuongkeu village. Driver. An indispensable figure in a territory such as South Sudan. It takes a lot of skill and the ability to find quick ways and solutions around obstacles. Drivers know how to navigate all kinds of roads, drive their cars through the quagmire, past the chasms of water that form when it rains a lot. Abraham was an only child. He leaves behind his wife, Nyan-pen Maker Dolbai and four children, two boys and two girls, Mabeny, Mapier, Nyakuoth and Iding, the latter born a few months ago. In February 2020 he had begun his commitment as a driver for Doctors with Africa Cuamm. "He was always ready to rush to your aid, he used to say 'I'm here, brother, ready to help you!' and he did it with a beautiful smile," our people from Yirol remember.
Moses Maker Manyual was also very young, he was 33 years old. Native of Tonj, capital of the State of the same name that borders the Lakes State where we are present as Doctors with Africa Cuamm. The fifth of ten siblings, he had attended school up to grade four in his region, and then continued his studies in Kakuma refugee camp in Kenya, where he had moved because of South Sudan's war of independence. There he had managed to complete his primary education and graduate as a nurse from Kenyatta International University until he earned a master's degree as a nutritionist. He had been working with Cuamm since January 2020. He leaves 3 wives and 5 children, two boys and three girls between the ages of 11 and the youngest just over a year old. "He was an energetic man, you could tell that even by his quick way of walking. At 7:30 in the morning he was among the first to arrive at the office and sent 'Good morning' messages when many of us were still struggling to wake up," some of Yirol's colleagues recall -. His smile and laughter were his calling card, so connecting with him was very easy".
I heard the news of Abraham and Moses' death while on retreat with other priests. An acute sorrow and pain that I am entrusting to the Good Lord, just as I continue to entrust to Him the mission of Cuamm and the commitment of every single volunteer and operator working in Africa, especially in South Sudan.
We are shaken and we live with great concern this phase of transition to the peace that is being built with so much effort. That is why I will be joining our people in South Sudan next week to support them and meet with the local authorities. Our determination to be close to the South Sudanese people is strong, despite the many difficulties.
Thanks for being with us.
Don Dante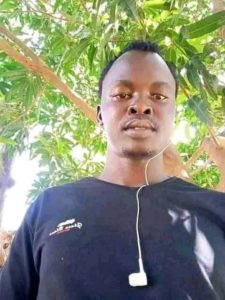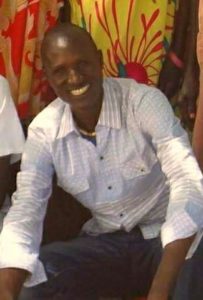 Related News