Gambela is one of the poorest regions of Ethiopia and has one of the worst health indicators in the country in terms of maternal, child and access to basic health services. The intervention "Increased quality and equity of health services in Gambela Region" financed by the Italian Agency for Development Cooperation and private donors and implemented by Doctors with Africa CUAMM, aims to improve and strengthen the existing health system, promoting maternal and child services, nutrition, HIV/Aids prevention and control, in agreement with local institutions: in short, life-saving services.
This intervention is possible thanks above all to the role of community health workers, a truly fundamental access key for CUAMM's work in the communities. But what does it mean to be community operators in Gambela?
"As community health workers we are mainly concerned with prevention. – say Marta and Zenebech – During the week we work two days in the clinic, where we provide basic healthcare, in particular to children and women, and three days in the communities where we do house-to-house health education, in one day we visit at least eight different homes".
In the villages, in places where people usually gather, some stones have been painted, representing the themes learnt by community health workers during trainings. Each of these issues is dealt with during community meetings: good hygiene practices, the correct use of latrines, family planning, prenatal visits and much more.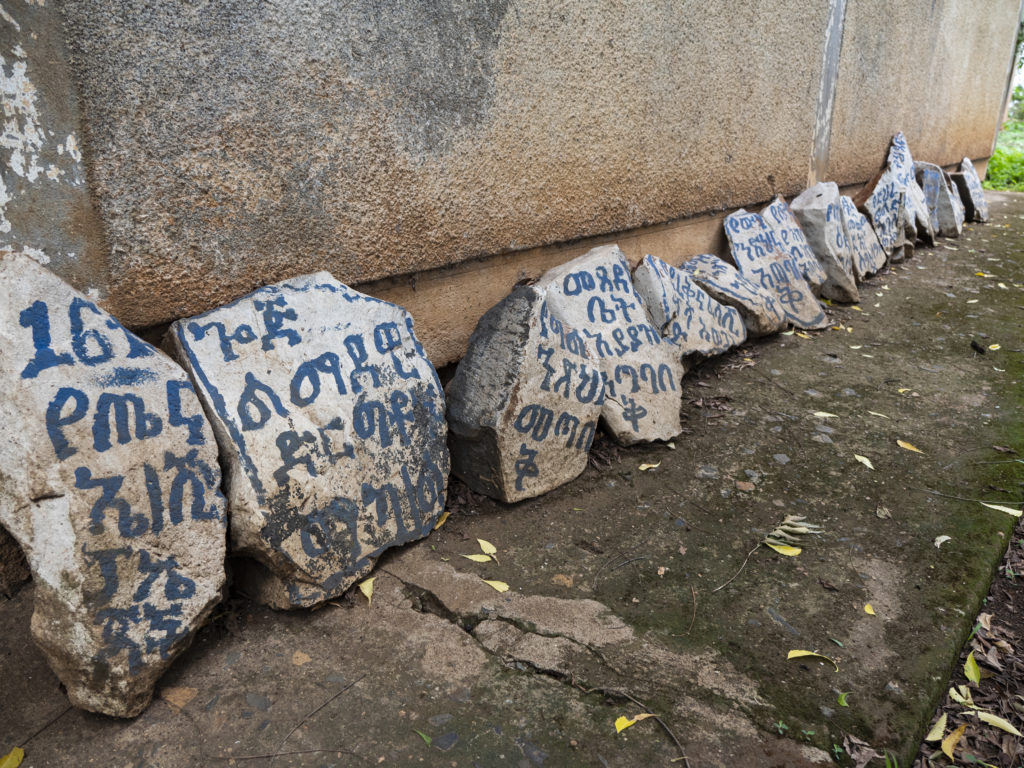 "The most significant improvement we have recorded is the increase in assisted deliveries. Now practically all women give birth in a health facility. – continues Marta – This was possible thanks to the support received by Doctors with Africa CUAMM in the last two years. The "coffee ceremonies" have been the real turning point for the involvement of mothers and for a significant change in habits. These ceremonies are meetings organized by community health workers along with women in the community to discuss about maternal and child health and share their experience".
Even from the testimony of Tigist, one of the mothers visited by the community workers, it emerges that a change of approach is taking place: "When the throes began, I asked for an ambulance, which was already occupied for another emergency and it couldn't come. I took a taxi and went to Abobo health center, where I gave birth. My fifth daughter was born two weeks ago. Yes, they are all female. She is the first daughter I give birth in a health center and not at home, but the community health workers, by dint of insisting, convinced me. They came to my house practically every day to repeat the importance of care! I was happy, if I have other children I will go back".
It is a team effort, one "with" the other, a daily commitment to increase people's trust in health services.
Related News