Due to an intense civil war broke out in 2016, 1,972,105 South Sudanese refugees fled to neighboring countries, including Ethiopia in order to seek shelter. As a consequence of the continuous waves of refugees, Nguenyyiel refugee camp was established in Gambella Region in October 2016. According to UNHCR, Nguenyyiel Refugee Camp accommodates 74,095 persons of concern, out of which 89% are women and under-five children (data May 2019).
In order to deal with the emergency and the refugee burden, Doctors with Africa CUAMM implemented the project "Ensuring access to basic and essential healthcare services for the South Sudanese refugees living in Nguenyyiel Camp", financed by the European Union, through EU Civil Protection and Humanitarian Aid-ECHO.
"I've been living in the camp for three years. In South Sudan a severe civil war is ongoing, so we fled with our children. We have been welcomed in the camp, we have fed and we realized that it was safer to stay here" – says Roan, a South Sudanese refugee -. "My wife and I have nine children and they go to school. I'm working in the health center to earn some money and buy clothes to my family. In South Sudan, I worked as a nurse for seven years; here it's fine but it's not like South Sudan where we had money and a concrete house. But we had to fled because of such serious war; God will decide if we go back".
The intervention aimed to improve availability and access to essential and emergency primary healthcare services with lifesaving intervention for mothers and children. Moreover, the project focused on two other main objectives: the capacity building of health personnel and community agents (CHAs) in tackling health emergencies, and the promotion of good health, hygiene and nutritional practices among the refugee community, especially for pregnant women and children under five.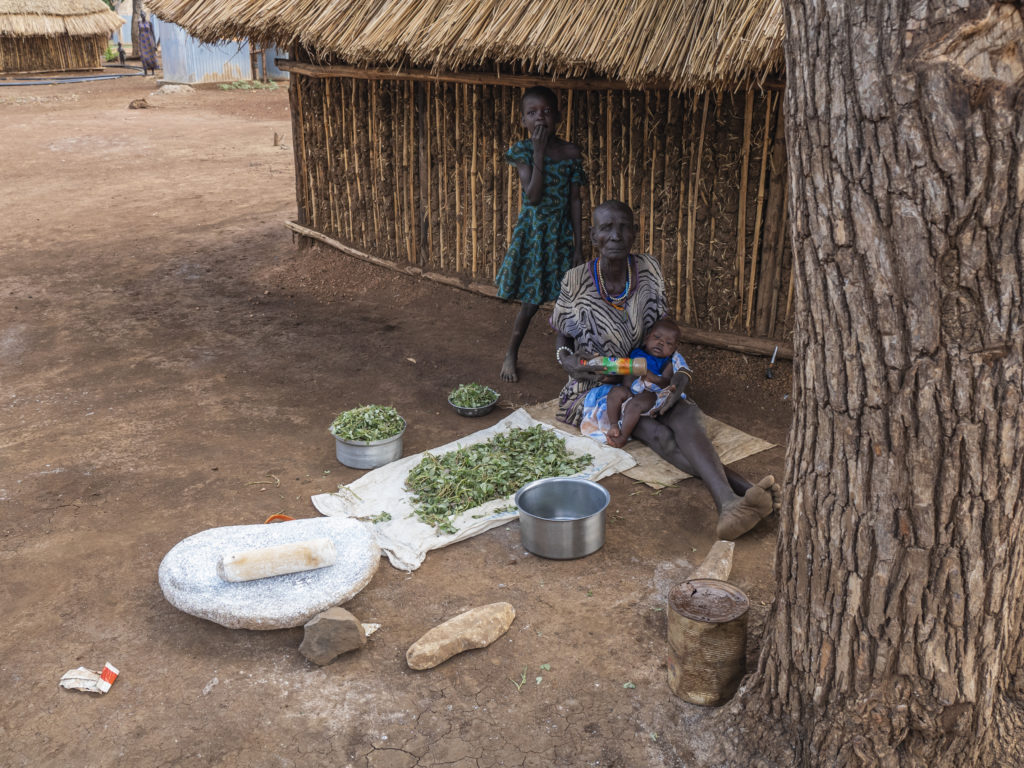 The action targeted an estimate of 30,190 beneficiaries, mainly women and children, who have not only benefited from the services but they have also actively participated in awareness-raising activities. The grassroots work was fundamental: 100 CHAs were trained and mentored, to provide more effective health promotion and prevention to 4.980 households and to better identify needs for referrals to the health facilities. Alongside capacity building, CUAMM focused on the rehabilitation and equipment of 2 health facilities, in particular the upgrade of Zone D health post to an operative health center, and Zone B health center to improve the quality of services provided. More specifically, along with infrastructural works, in Zone D the project enabled water and electric supply, the equipment of the facilities as well as the improvement of waste management area. In Zone B the intervention finalized the construction of a card room and a patients' waiting area, useful also for counseling, health education and screening.
"At the beginning of the intervention, there was no bricks building, no water and electricity supply. Thanks to the intervention, we succeeded to both build and rehabilitate health facilities in order to provide those in need with 24/7 basic healthcare services at least". Filippo Curtale, Gambella Area Coordinator
As a result of the action, there is a better skilled health personnel and a more patient-friendly environment. In particular, 5 technicians were trained on how to use available machines in the laboratory. As regards the strengthening of the referral system, the project allowed to provide 2 Bajaj Ambulances and 2 motorbikes delivered to ARRA to facilitate the staff's movement from one health facility to another and improve the quality of the service provided.
Despite the tangible results achieved, much remains to be done. The daily commitment alongside the refugee community in Nguenyyiel Refugee Camp must continue, in synergy with other international actors in the camp.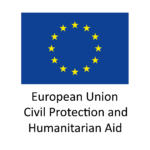 This document covers humanitarian aid activities implemented with the financial assistance of the European Union. The views expressed herein should not be taken, in any way, to reflect the official opinion of the European Union, and the European Commission is not responsible for any use that may be made of the information it contains.
Related News