On the 14th of November, CUAMM's staff has organized several awareness raising activities on diabetes. From Angola to Sierra Leone, from Mozambique to Tanzania by way of Ethiopia, CUAMM celebrates with the communities the World Diabetes Day, which this year focuses on Families and Diabetes.
In 2017, Diabetes was responsible for four million deaths globally. Despite being long considered a prerogative of the West, diabetes has started to spread rapidly in sub-Saharan Africa in recent decades, now affecting as many as one of five adults in some countries. However, there is still limited awareness of the scope of the problem with few diagnoses and even less treatment, which leads to complications and premature death.
« I have recently found out that I have diabetes thanks to CUAMM's staff that came to my town for a screening campaign – Paulina, 19 years old, from Beira, Mozambique claims –. It hasn't been easy to accept. It's a disease that you do not see but that requires you a great behavioural change, in terms of diet and lifestyle. But now I feel better and I wish other people could understand the importance of taking care of themselves ».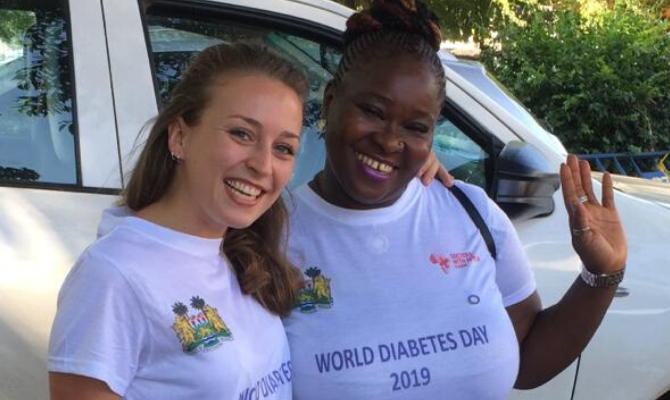 In this scenario, families are crucial in the management, care, prevention and education of diabetes. Families are urged to learn more about the warning signs of diabetes and find out their risk of type 2 diabetes. Research conducted by the International Diabetes Federation (IDF) in 2018 discovered that parents would struggle to spot this serious life-long condition in their own children. The findings underline the need for education and awareness to help people spot the diabetes warning signs early.
A lack of knowledge about diabetes means that spotting the warning signs is not just a problem for parents, but is an issue impacting a cross-section of society. This is a major concern, due to the signs being milder in type 2 diabetes, the most prevalent form of the condition, responsible for around 90% of all diabetes. One in two people currently living with diabetes are undiagnosed. The vast majority of these have type 2 diabetes. If left untreated or unmanaged, diabetes can lead to life-changing complications. These include blindness, amputation, kidney failure, heart attack and stroke.
This November, take a QUIZ designed by IDF to know your risk of type 2 diabetes!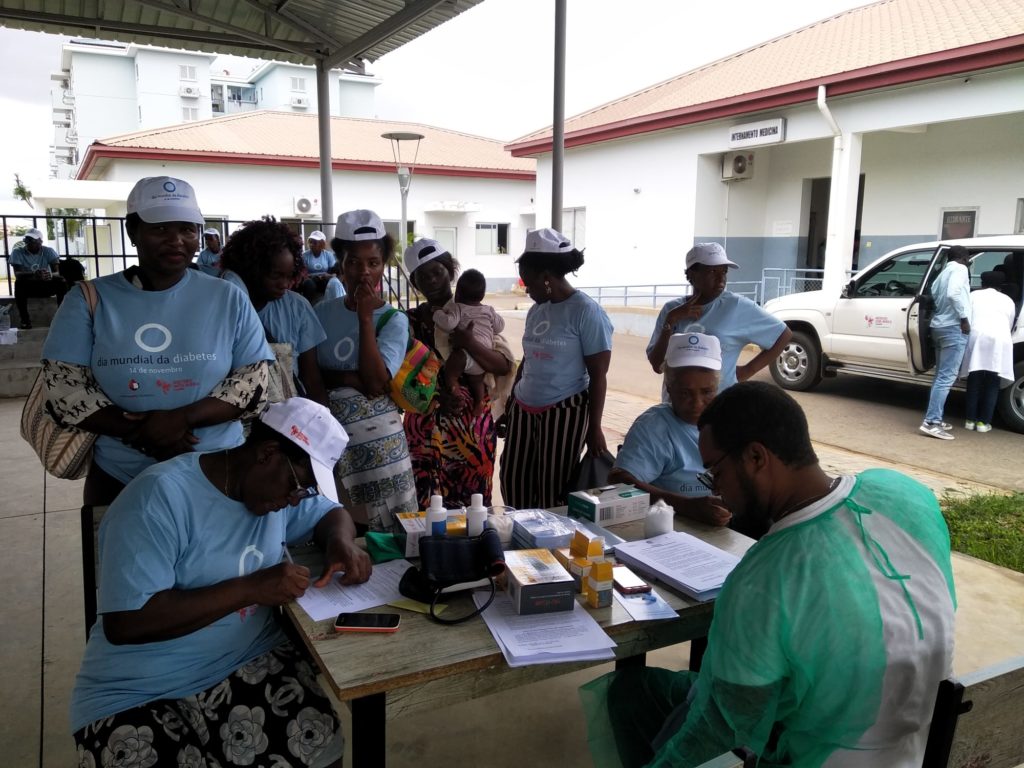 Thanks to the support of the World Diabetes Foundation (WDF) and the Italian Agency for Cooperation and Development (AICS), Doctors with Africa CUAMM is currently working to tackle diabetes in Angola, Ethiopia, Mozambique, and Sierra Leone. CUAMM's intervention targets hospitals and health centres to prevent, diagnose and treat diabetes. Activities include screening of mothers and neonates, training of local health staff, and procurement of the necessary drugs and equipment.
Related News