After purchasing, at the peak of the Covid emergency, 4 ventilators for as many Italian hospitals (Schiavonia, Cremona, Carate-Brianza and Parma), Doctors with Africa CUAMM, thanks to the generosity of MSD and of other supporters, today donate a new multipurpose ventilator to the Schiavonia hospital, in the presence of the general manager of Aulss (Local Healthcare Unit) 6 Euganea, doctor Domenico Scibetta, and of Father Dante Carraro. It's a useful tool for both ICUs and ORs. Very important to tackle the Covid-19 emergency in the Schiavonia reference Covid Hospital, it will also be useful for the future routine emergency work that a hospital does every day.
We would like to thank MSD for believing in this new challenge we offered them and helping us rise to it. It's the strength of a good deed generating more good deeds, generosity bringing more generosity, sharing what we have with those in need. In this emergency Italy and Veneto have been in need and Cuamm has tried to respond as best as it could – Father Dante Carraro, director of Cuamm, said –. Doctors with Africa Cuamm was founded in Padua 70 years ago. From Veneto, the largest number of doctors and operators has been deployed, we've chosen to help once again the Schiavonia hospital for its proximity and to support this challenging Phase 2, directly helping a Covid Hospital.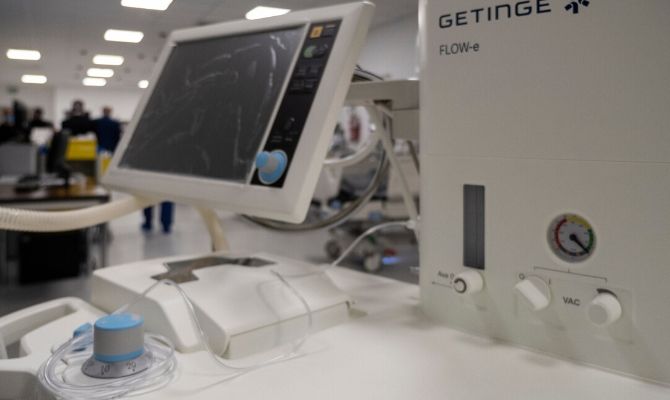 The collaboration between Doctors with Africa CUAMM and MSD started many years ago for the purpose of promoting the health of mothers and children worldwide. Together we've reached many objectives. In 2019 the collaboration continued with a project in Ethiopia, in the reference area of the San Luca hospital of Wolisso. "With the future in the heart" – the name of the project – has the objective of introducing innovative approaches to reduce mother and child deaths, in addition to supporting the hospital School for nurses and midwives.
The healthcare emergency we're experiencing has allowed us to value even more the deep meaning of concepts such as care, solidarity, sharing, social responsibility and cooperation: these universal values are helping our Country to restart and continue looking at the future with optimism – Nicoletta Luppi, president & managing director of MSD Italia, claims –. As MSD, we're committed to offering our help and our competences to keep being close to those people who need them more and to all those people who, with dedication and passion, fight on the front line. We're doing it via a solidarity marathon thanks to which to date we've given donations worth a market value of more than two million Euros. The donation to the Schiavonia hospital, in collaboration with Doctors with Africa Cuamm, also goes in this direction. Doctors with Africa Cuamm is a partner we're proud of having on our side in the Wolisso project – launched as part of MSD for Mothers – and which has always proven to be engaged on the field with a long-term view, to positively affect the life of people, meet their healthcare needs and make the difference in their lives.
And the general manager of Aulss 6 Euganea, Domenico Scibetta, when thanking for the gift, also added:
This ventilator is a unique machine in Italy, it allows us to inject oxygen electronically rather than manually. It really makes the difference between life and death.
Now the biggest challenge, for CUAMM, remains Africa, where we've been engaged for 70 years, convinced that "health is a right, fighting for its respect is a duty".
Related News