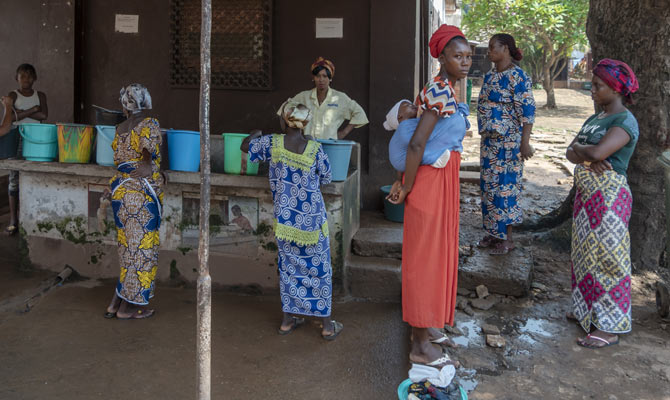 In 2019
In 2019, our support at the Paediatric Bangui Hospital, in the capital, became fully operational in close collaboration with Action contre la Faim (ACF) and the Bambino Gesù Children's Hospital in Rome. The support helps to improve clinical care for children and enhance the administrative and managerial skills of the hospital. In 2019, the facility produced its first annual report. Thanks to the Bambino Gesù hospital in Rome, work was completed on the new Malnutrition Department and renovation of the triage, emergency and pharmacy services. CUAMM has supported the hospital with the operational reorganisation of clinical services following the renovation. Since 1 December 2019, CUAMM has been providing technical assistance to train and support the staff of the Équipes Cadres Régionales and Équipes Cadres des Districts of 6 health districts and 14 priority regions, as part of the project led by AICS (RECARD) and financed by the EU Bêkou Fund.
Our history
July 2018
Start of CUAMM's work in the Bangui paediatric complex.
August 2018
Giovanni Putoto, our programming manager, met with President Faustin-Archange Touadéra of the Central African Republic, to launch the project supporting Bangui Children's Hospital, partly funded by the Bêkou Fund of the European Commission.
April 2019
Stefano Vicentini, project leader, presented the project activities and Bangui paediatric hospital data to the National Assembly of the Central African Republic.
November 2019
Central African Republic Health Minister Pierre Somse, and DG DEVCO Director General Stefano Manservisi pay a visit to Bangui children's hospital.
December 2019
The EU Bêkou trust fund was renewed for CUAMM and ACF, which extended their activities and cooperation with Bangui children's hospital for a further year.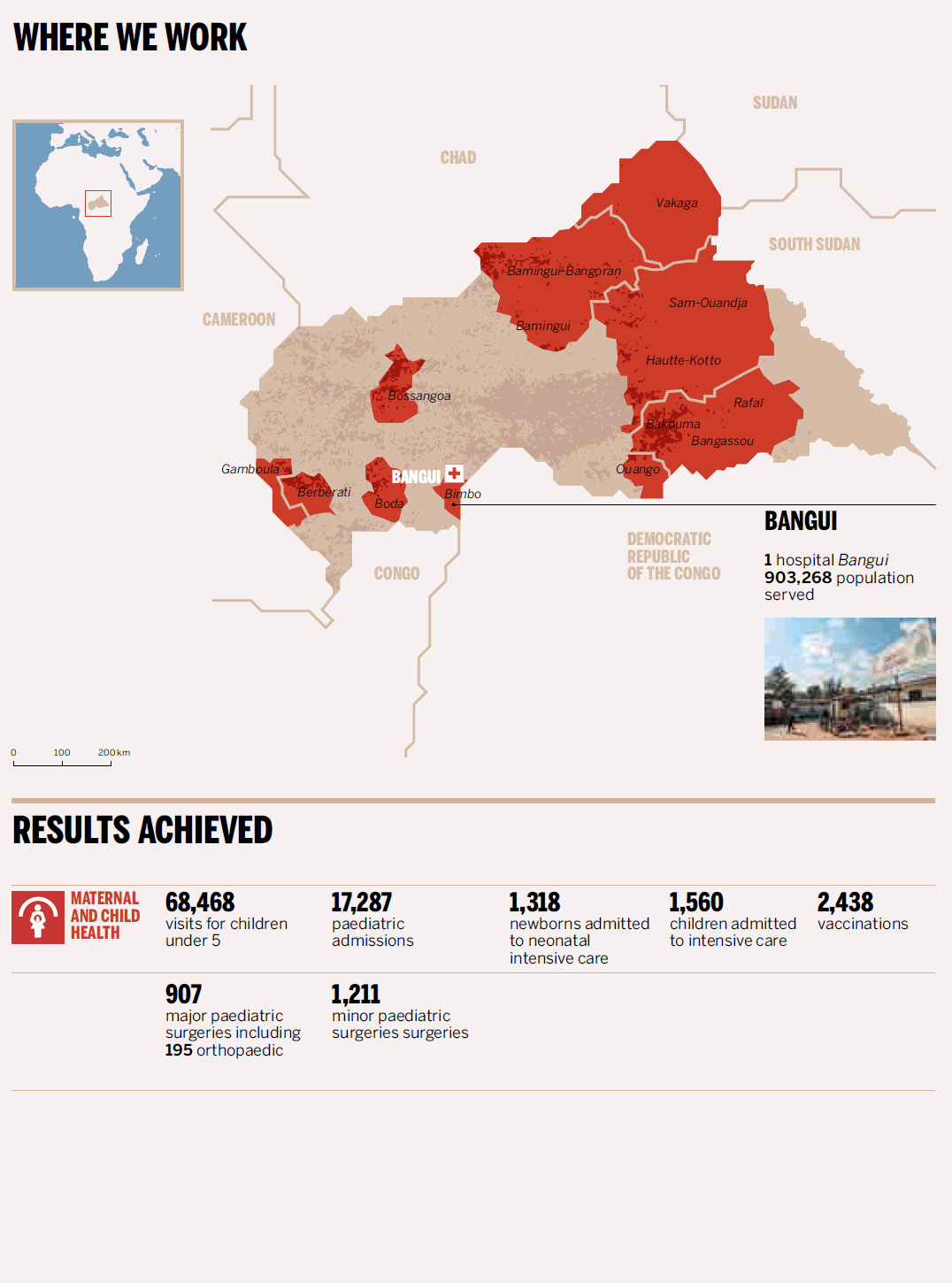 Related News