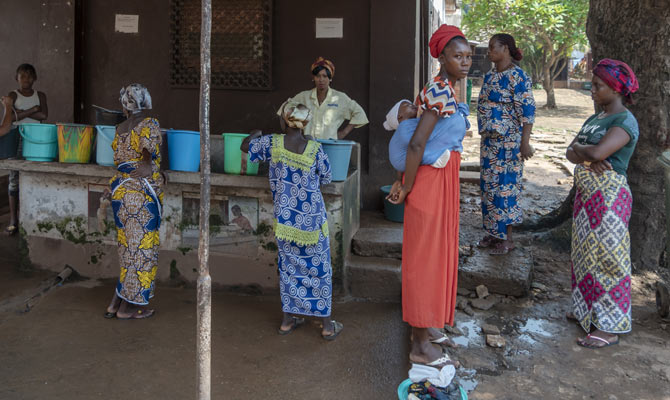 In 2018
In 2018, CUAMM first came to support this very fragile country. The Central African Republic has had a tumultuous history from its start, marred by coups, emergencies, and poverty. Ranking last on the Human Development Index, the country is in a state of disorder, with an off-limits area in which a humanitarian state of emergency has been declared, and other relatively stable areas. CUAMM was asked to support the Children's Hospital in Bangui, the capital, working with Bambino Gesù of Rome with two main objectives: improving clinical care for children and the hospital management quality, organizing human resources and materials for collecting and processing data for programming and evaluation purposes. In 2019, CUAMM plans to act on the level of the district and regional health authorities, in the most fragile areas, to strengthen them by leveraging local resources. Our focus is concentrated primarily on one rural and one urban district to build good practices on the three levels of hospital, health centers, and emergency care.
Our history
July 2018
Start of CUAMM's work in the Bangui pediatric complex
August 2018
Giovanni Putoto, our programming manager, met President Faustin-Archange Toudèra of the Central African Republic, for the launch of the project supporting Bangui Children's Hospital, partly funded by the Bekou Fund of the European Commission.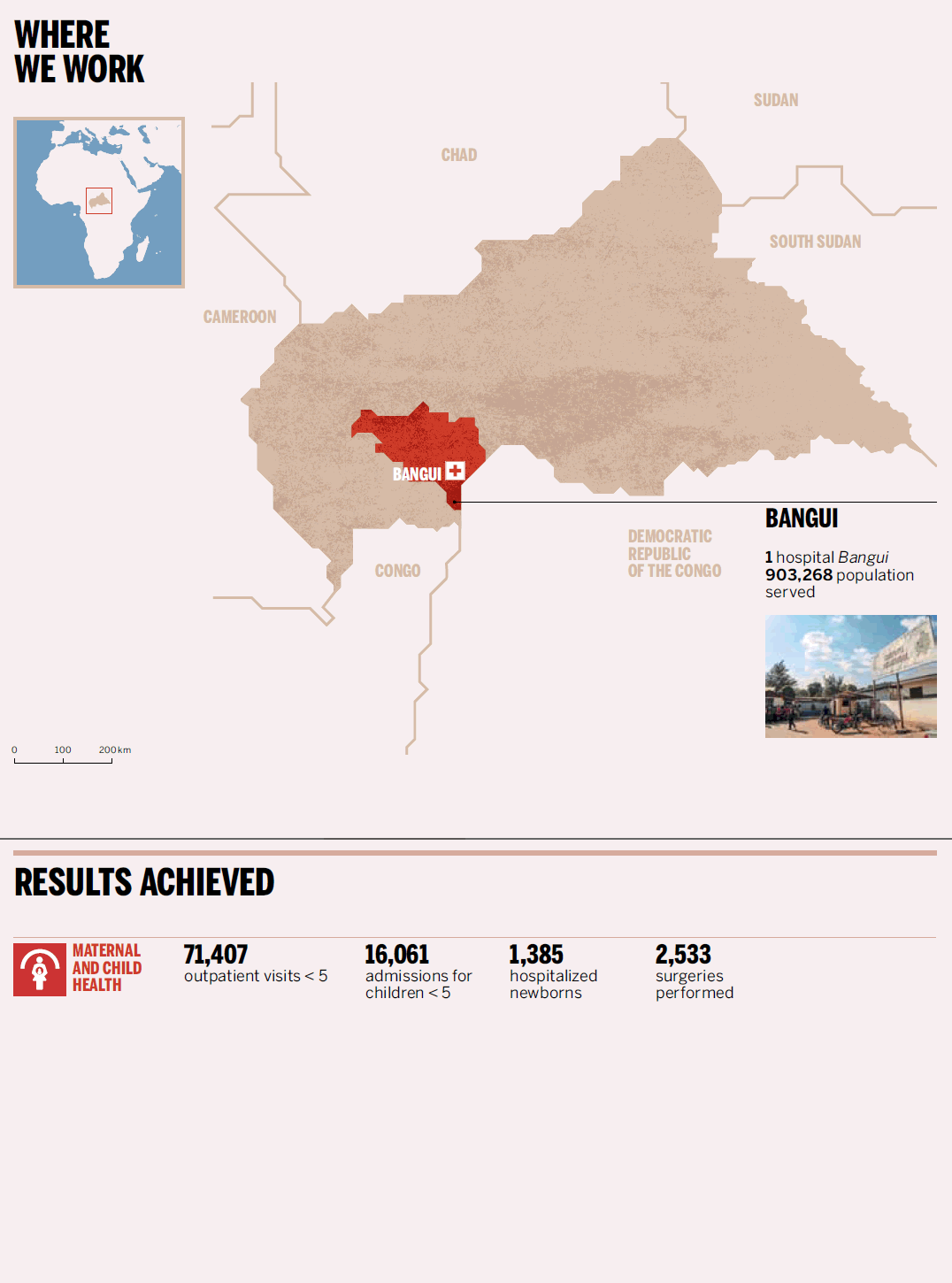 Related News