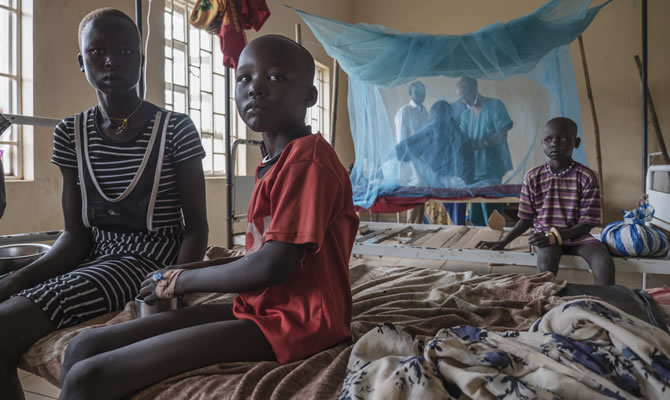 In 2018
Faced with the country's still turbulent situation, CUAMM has strengthened and expanded its support for the local health system, serving more than a million people. CUAMM supports 12 county health offices, 5 hospitals, 150 peripheral health facilities and provided vaccinations, nutritional screening, and ambulance service to the community. We responded to emergencies with vaccination campaigns following measles epidemics and special nutritional assistance actions in areas with a high number of displaced persons. In bordering counties, we helped strengthen the alert system to help prevent the possible spread of the Ebola epidemic from the Democratic Republic of the Congo. We continued to provide basic health services in the marshlands around the port of Nyal (former Unity State) with 4 first aid posts and 1 mobile clinic, and we completed construction on an emergency operating room.
Our history
2006
Start of action in South Sudan at the Yirol and Lui Hospitals (2008)
2013-2015
Public health program at Yirol West and Rumbek North and upgrading of a health center into a hospital in Cuibet. Start of the diploma course in midwifery at Lui.
2015-2017
Expansion of public health program throughout former Lake State and launch of project at the Rumbek Hospital. Expansion of nutritional program at each level of health system.
2016
"Mothers and Children, First 1,000 Days" program starts at the Lui and Yirol Hospitals.
2017-2018
Response to the famine in the former Unity State with a first response in the marshlands around the port of Nyal. Launch of the public health program in 4 counties of the former Western Equatoria State. Launch of the project at the Maridi Hospital.

Emergency in South Sudan, a still open wound.
Read more about previous intervention.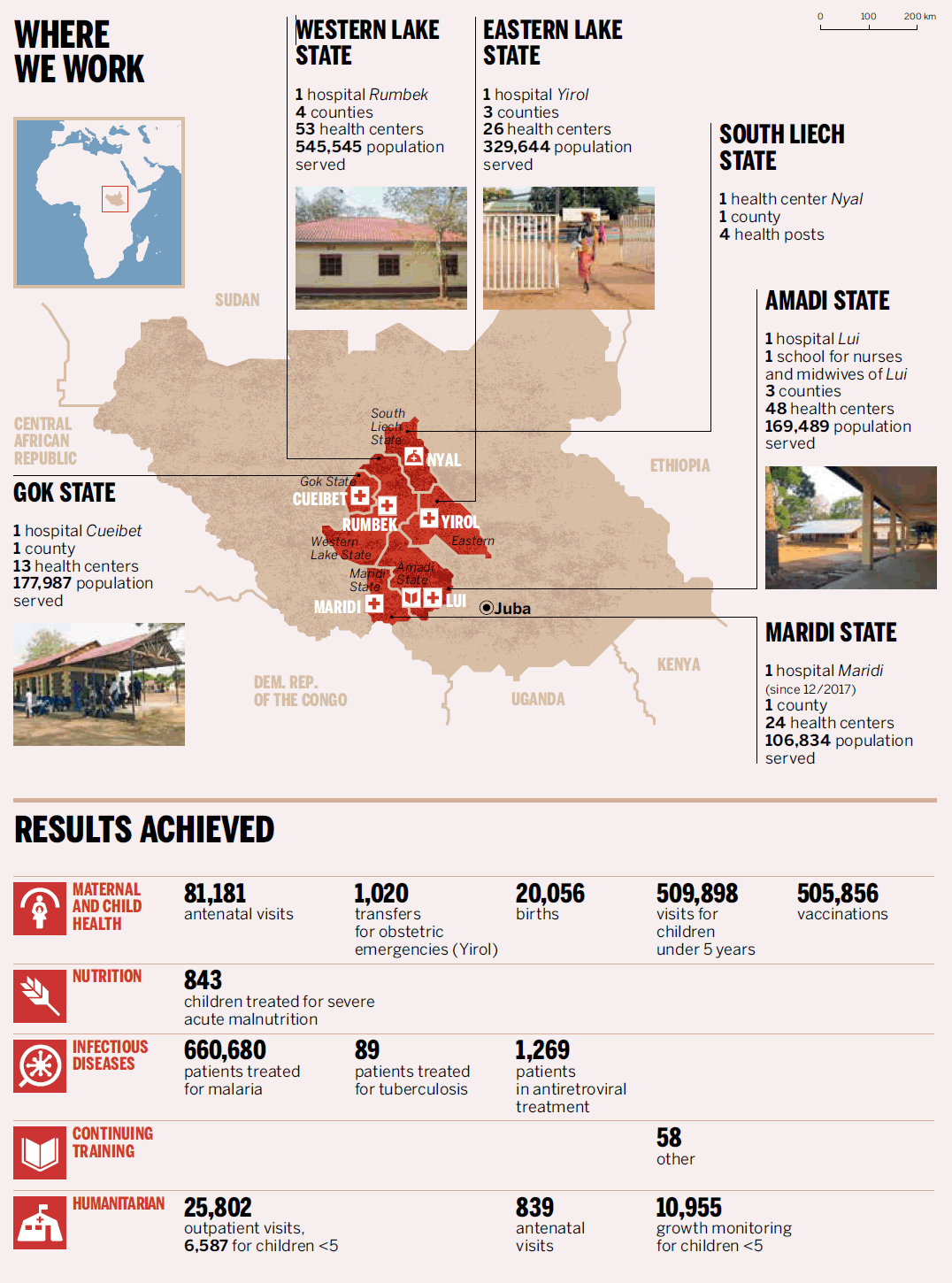 Related News