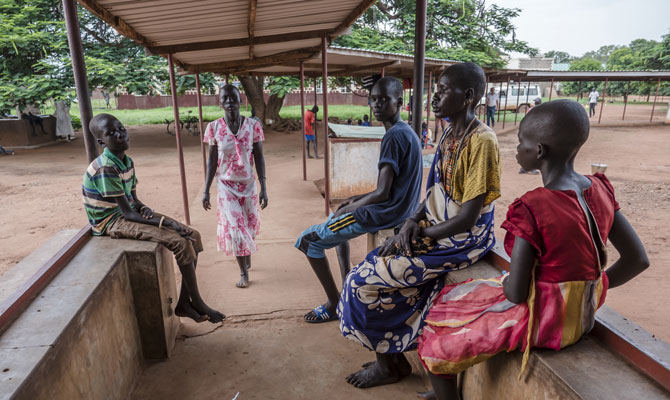 In 2017
As the crisis deepened, CUAMM enhanced its support for 8 county health offices, 4 hospitals, 92 peripheral health facilities with missions in the communities, vaccinations, and ambulance service.
Our support for the Lui midwifery school led 20 students to complete their degrees. Our interventions together affected over a million people. CUAMM focused its assistance in the area of Nyal (former Unity State), which was the most unstable area, with thousands of displaced persons in an almost inaccessible area, by building an operating room in the health center to ensure access to Cesarean section and by creating a healthcare network in the most remote locations. We built and stocked with medicine 4 first aid posts where the health staff permanently provided basic services and formed a mobile team to serve most of the wetland area.
In December, we extended the program to include 4 new county health offices, 72 peripheral health facilities and a hospital.
Our history
2006
Started renovation and reopening of the Yirol Hospital.
2008
Our action extended to the Lui Hospital.
2013
Conflict in the country made CUAMM face a severe humanitarian emergency.
2014
CUAMM aided displaced persons, opened a school for midwives in Lui and started the intervention in Cueibet.
2016
Started "Mothers and Children First 1,000 Days" program, from pregnancy through the first two years of the child's life.
2018
Emergency in South Sudan, a still open wound.
Read more about previous intervention.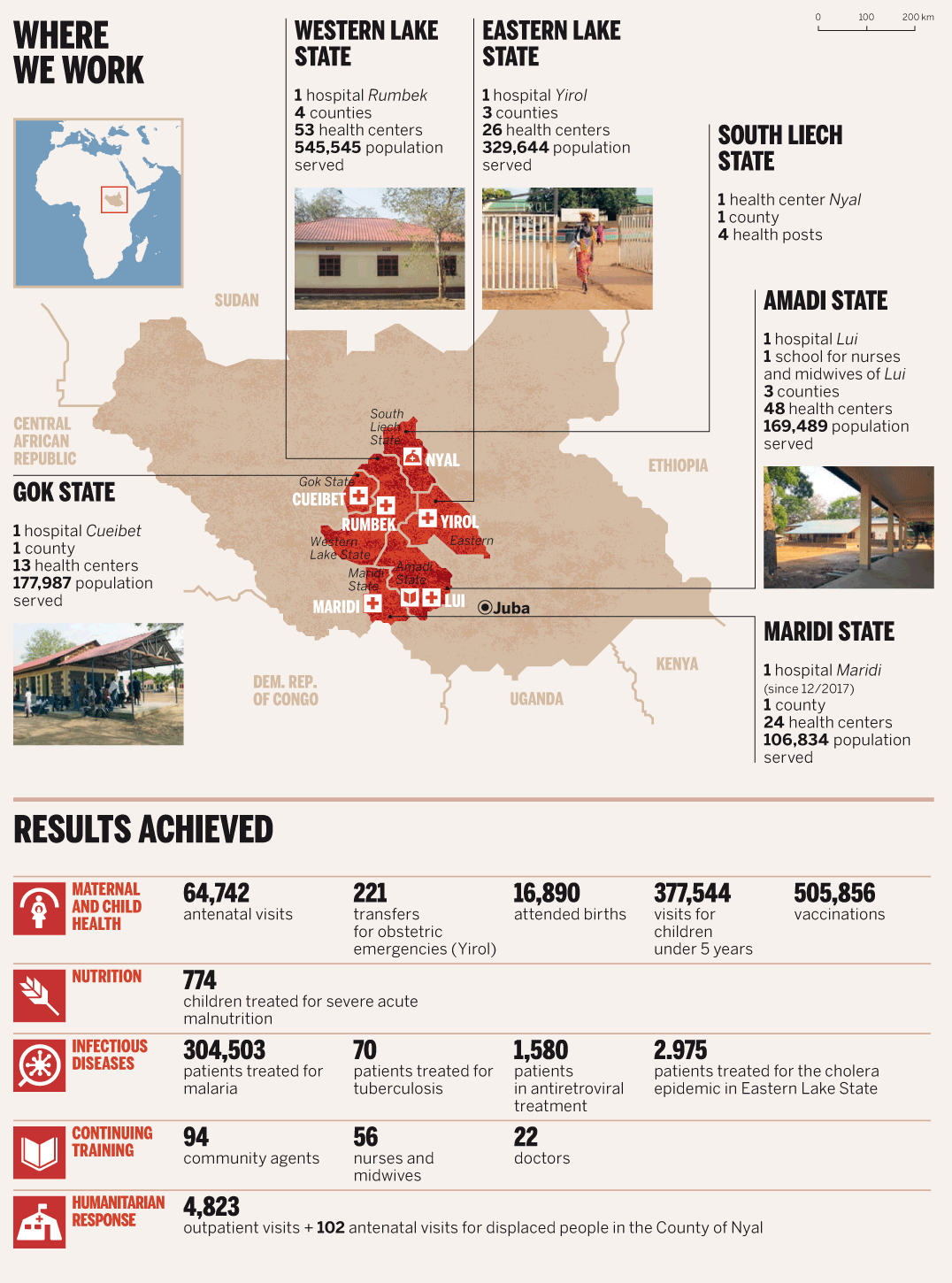 Ti potrebbe interessare anche