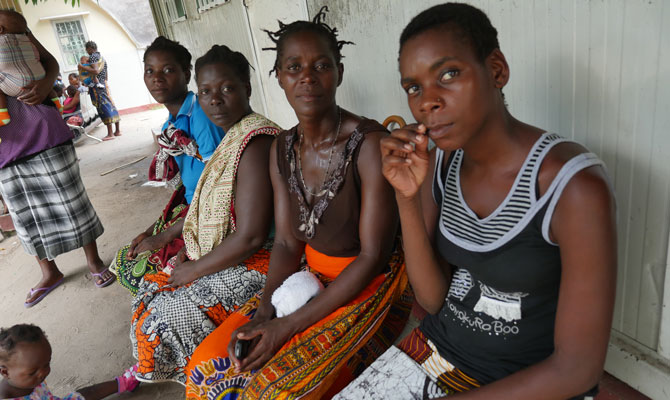 In 2017
With the country beset with conflict, in Beira, CUAMM reinforced its action for adolescent health and HIV/AIDS with 6 counseling and testing centers, training health personnel and activists. After completing the neonatal unit, we continued providing technical assistance to the central hospital and in health centers and teaching support at the Catholic University.
In the Province of Cabo Delgado, we equipped the hospitals in Pemba and Montepuez with neonatal units and expanded the maternity ward in Ocua; in the districts of Balama and Montepuez, we started a project to prevent, diagnose, and treat malaria.
In the Province of Tete we started an action for adolescent health and to fight HIV/AIDS with 11 counseling and testing centers. In the Provinces of Maputo, Beira, Nampula and Quelimane, we started screening, early diagnosis, and combating non-communicable diseases and chronic diseases (diabetes and hypertension) in the Provinces of Cabo Delgado, Sofala and Maputo
Our history
1978
Started health cooperation interventions, first in the post-war emergency period, and then in the development phase of the health service.
2002
Interventions in Beira with technical support to hospitals and health centers.
2004
Started collaboration with the Catholic University of Mozambique in Beira.
2013
Support extended to the district of Palma, one of the country's most remote areas.
2014
Started intervention in the Province of Cabo Delgado.
2016
Started "Mothers and Children First 1,000 Days" program, from pregnancy through the first two years of the child's life.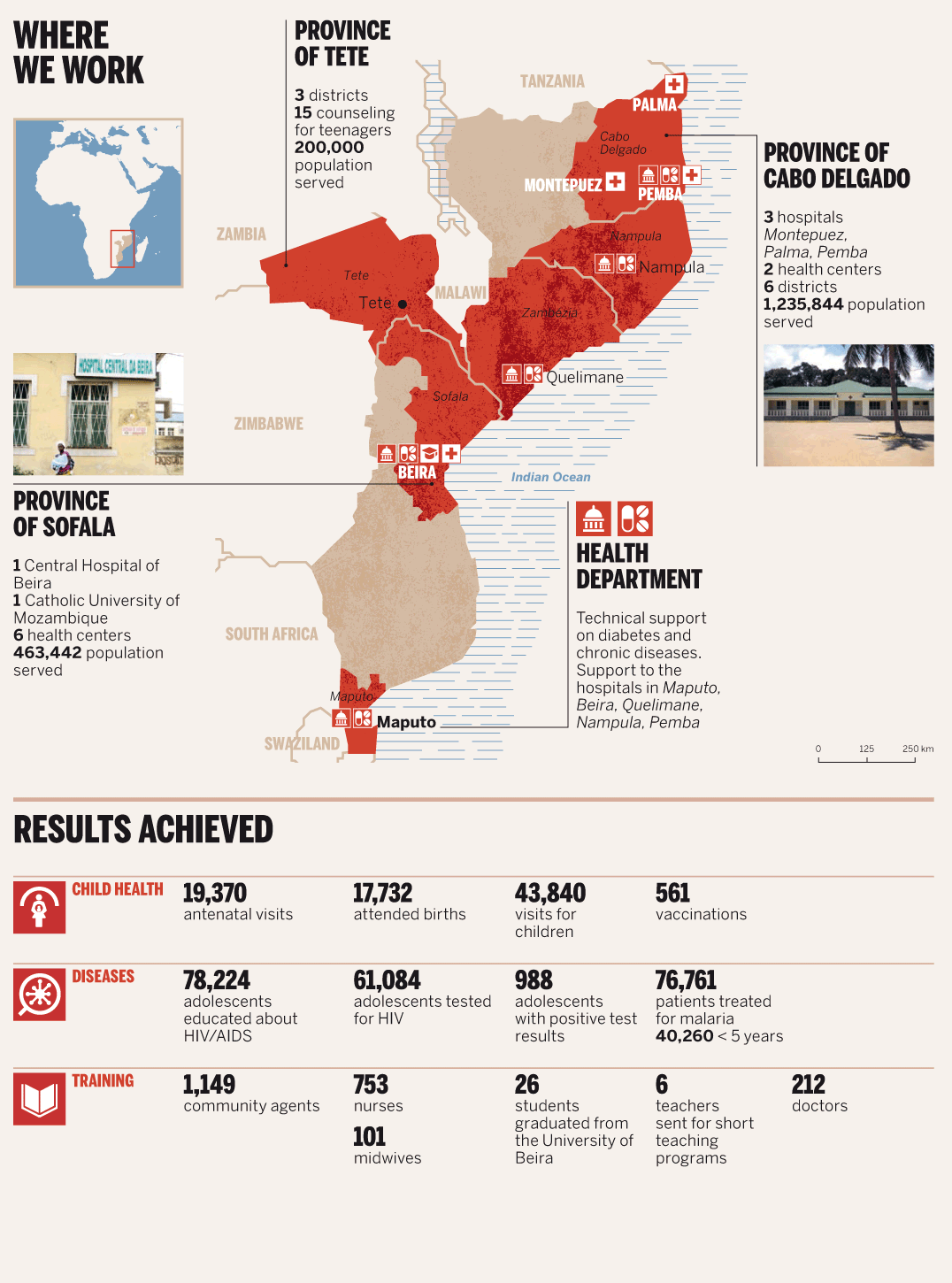 Ti potrebbe interessare anche