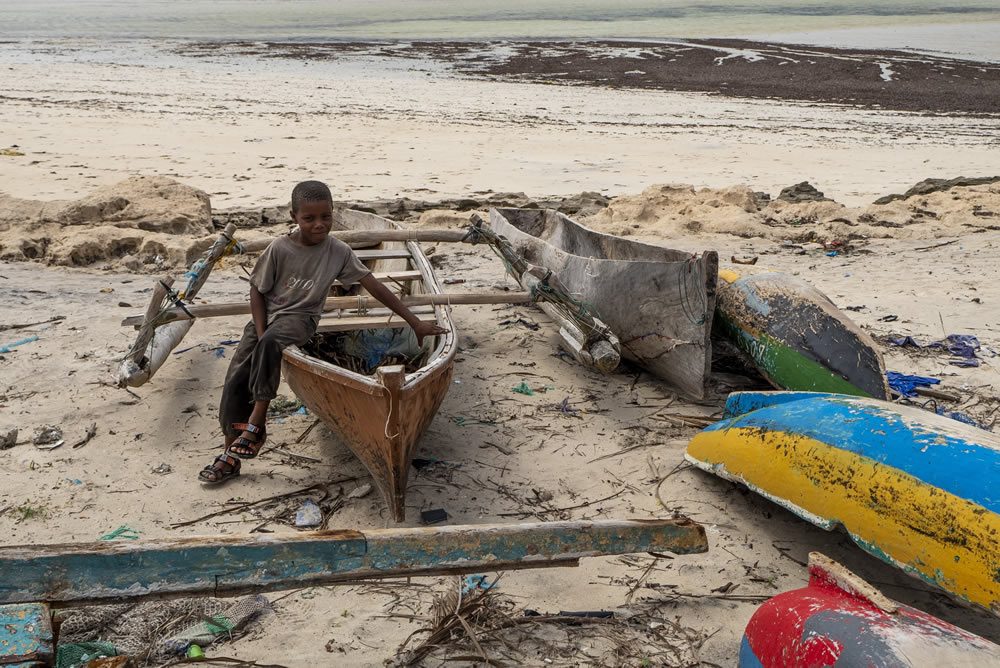 In 2022
2022 marked the end of the state of emergency linked to the COVID-19 pandemic in Mozambique, but also the persistence of insecurity in the Cabo Delgado Province, the northernmost part of the country, where the number of internally displaced people soared to an alarming 1 million out of the 2.3 million who live in the province. In recent years Doctors with Africa CUAMM has helped to develop a humanitarian response that incorporates our already-ongoing development programs (with a special focus on maternal and child health) while simultaneously addressing other key needs of the internally displaced population as well. Basic medical assistance services continued to be provided to those settled in camps that did not provide such services, as well as to the communities hosting the camp dwellers.
We also conducted community awareness-raising and educational activities on the most widespread endemic diseases, including COVID-19, cholera, malaria, in 6 districts of Cabo Delgado, and solidified a vital project in support of mental health and victims of gender violence.
CUAMM continued to bolster its long-time efforts to combat non-communicable chronic diseases (diabetes, cervical cancer, hypertension, and more) in the Sofala, Zambézia and Maputo provinces, adding a specific component to support the services of 4 hospitals for children and adolescents affected by Type 1 diabetes mellitus and launching a pilot project for a decentralized outpatient clinic to treat these diseases.
In addition, we continued our work in Sofala Province, providing support to the neonatal and pediatric unit at Beira Central Hospital as well as to ongoing programs aimed at tackling HIV/AIDS, especially in adolescents.
On the maternal and child health front, CUAMM proceeded with its adolescent sexual and reproductive health project in Tete Province, and devised a small early childhood development initiative in Zambezia.
By the end of the year, CUAMM brought to a close our work alongside local authorities on COVID-19 vaccination campaigns in Tete and Sofala Provinces.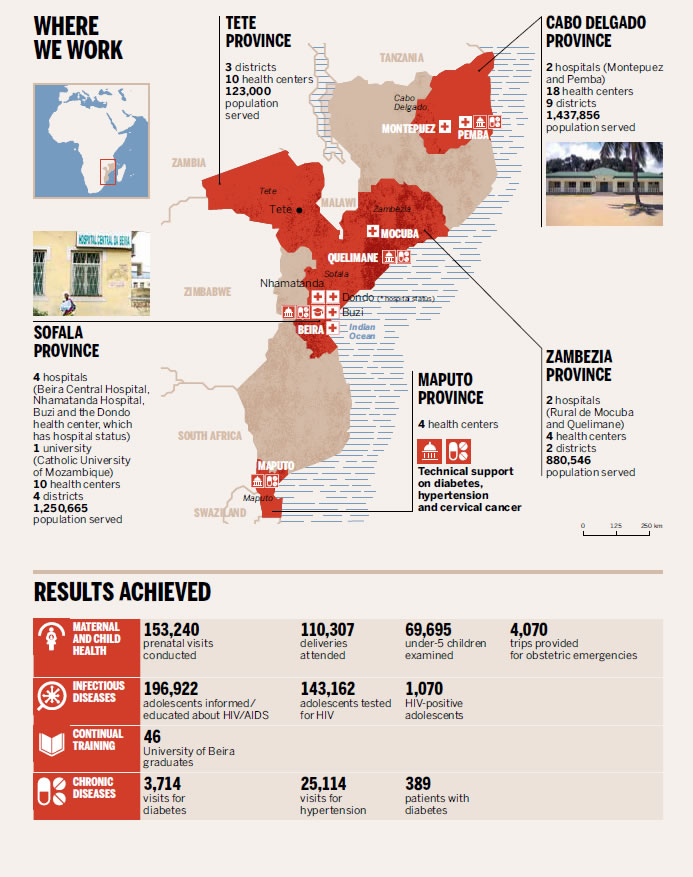 OUR HISTORY IN MOZAMBIQUE
1978
Launch of healthcare cooperation projects.
1992/97
Interventions for functional rehabilitation of health network in Sofala Province.
1997/2001
Support provided to Provincial Health Directorates (Sofala, Zambezia and Maputo).
2002
Support provided to Beira Central Hospital.
2004
Partnership with the Catholic University of Mozambique in Beira.
2014
Intervention in Cabo Delgado Province.
2016
"Mothers and Children First. The First 1,000 Days" program.
2017
Intervention in Tete Province to combat HIV/AIDS among the adolescent population; in addition, launch of program to fight noncommunicable diseases.
2018
Relations begun with Mozambique's Ministry of Health to draw up national guidelines on the management and treatment of diabetes and hypertension.
2019
Program to combat noncommunicable diseases begun at primary healthcare level and 4th-level hospitals. Sofala and Cabo Delgado Provinces severely damaged by tropical cyclones Idai and Kenneth.
2022
Launch of the third phase of the "Mothers and Children First" program: "People and Skills".
Related News