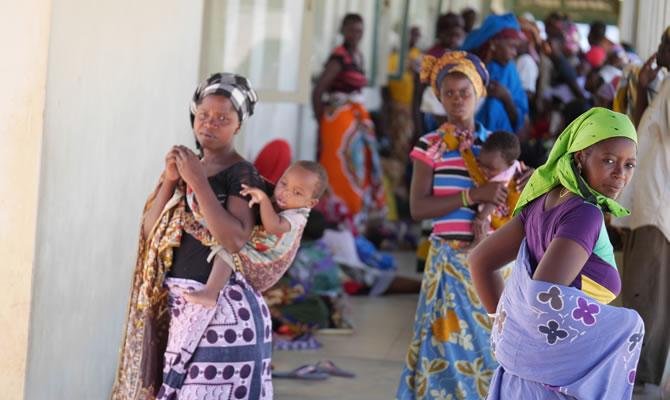 In 2019
In 2019, Mozambique was struck by two cyclones: Cyclone Idai in Sofala province and Cyclone Kenneth in Cabo Delgado province. CUAMM has strengthened the interventions at national level in the area of non-communicable diseases, helping to develop national guidelines on managing diabetes and hypertension. In Cabo Delgado, we stepped up our activities to support maternal and child health and started to bolster our action also in the area of sexual and reproductive health of adolescents and young people, with interventions to fight HIV/AIDS by promoting counselling. In Sofala province, our work on maternal and child health was extended to the districts and hospitals of Dondo and Nhamatanda, as well as Beira, through the redevelopment of the neonatology unit. In these areas, there have been numerous interventions to support the health facilities affected by Cyclone Idai; a referral system of emergency obstetric and paediatric care was set up in the city of Beira and 20 0community activists were engaged in cholera prEventson.
Our history
1978
Start of intervention with health cooperation projects.
1992 – 1997
Functional rehabilitation of the health system in Sofala province.
1997 – 2001
Support for provincial health directorates (Sofala, Zambezia, Maputo).
2002
Support for Beira Central Hospital.
2004
Collaboration with the Catholic University of Mozambique in Beira.
2014
Intervention in Cabo Delgado province.
2016
"Mothers and Children First. 1000 Days." program.
2017
Intervention in Tete province to combat HIV/AIDS among adolescents.
Start of the program to combat noncommunicable diseases.
2018
Start of the relations with Misau to develop national guidelines for the management and treatment of diabetes and hypertension.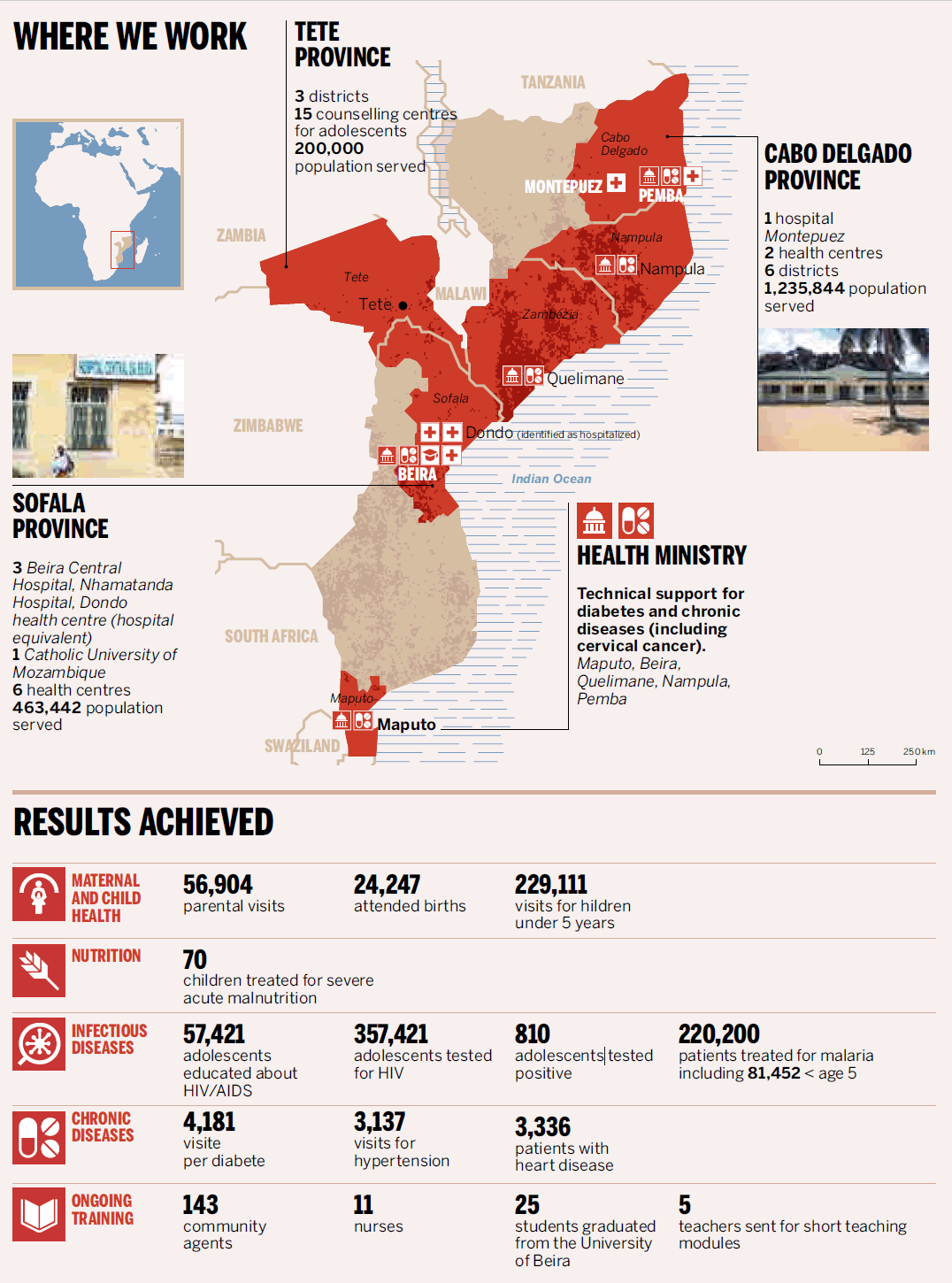 Related News