"A child's first years are the most important and sensitive because it is when they develop their cognitive, social and emotional skills." Our job is to help raise awareness in communities and anyone taking care of children how necessary it is to make sure they have good nutrition, especially during the first three years."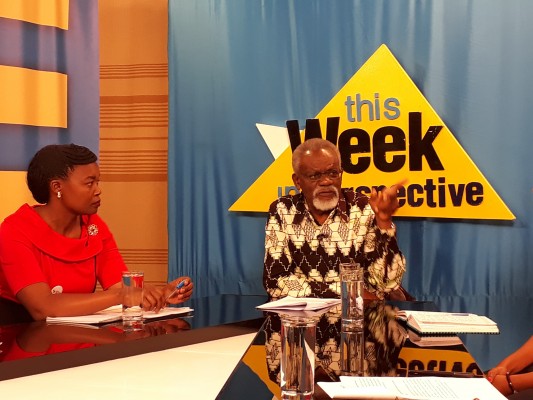 Hadija Halidi is a project leader for Doctors with Africa CUAMM, active in nutrition programs in Tanzania. On Sunday, October 1, she was a guest on "This Week in Perspective", one of Tanzania's most-watched shows. She was joined in the studio by Unicef representative, Ms. Maniza Zaman, and the director of Tanzania Food and Nutrition Center, Dr. Joyceline Kaganda. The occasion was Unicef releasing its report on the importance of investing in children in their first three years.
"Research shows that children born in disadvantaged situations who, nonetheless, have the chance to get more care during the first three years of life will earn 25% more when they are adults than those who did not have the proper stimuli," Dr. Halidi explained. This is an advantage not only for individuals but for the entire community; healthier children become more productive, capable adults who can contribute to their country's development.
"There is still little understanding about some of these issues in our society, especially among men. This is why Doctors with Africa CUAMM works hard to combat chronic and acute malnutrition, including through education, awareness raising, and counseling. Both parents need to take care of their children's future."
Doctors with Africa CUAMM works in five regions of Tanzania (Iringa, Njombe, Dododma, Ruvuma and Simiyu) to support a population of nearly 5 million people. Three major donors, CIFF, Unicef and AICS, help fund a treatment program in hospitals and health centers, for both acute and chronic malnutrition. In the communities, through community workers, CUAMM does screenings and educates mothers on issues such as the importance of proper nutrition during pregnancy, exclusive breastfeeding for the first month, and how to make balanced, nutritious meals even with the few foods available.
Related News