The project "Improving Diabetes Mellitus diagnosis and management in Luanda Province" financed by the World Diabetes Foundation and implemented by CUAMM, in partnership with the Ministry of Health of Angola, has already reached an important milestone: in 6 months, 4000 people reaching 6 health centres of Luanda have been screened for free for Diabetes and Hypertension.
In Luanda the diagnosis and treatment of Diabetes and Hypertension, as for other diseases, are very challenging. The majority of the health centres lack lab reagents and therefore the diagnosis of Diabetes has to be based on the results of the point-of-care test (glucometer) and clinical history, making the diagnosis and the follow-up of the disease difficult to perform. Regarding the treatment, this has to be paid by patients and given the fact that both Diabetes and Hypertension are chronic conditions, the majority of people cannot afford to pay a lifelong therapy, making it impossible to control the disease and creating serious consequences for the health of the patient.
In this context, it is of pivotal importance to sensitize people about these conditions and train health personnel about the early diagnosis in order to start the therapy as soon as possible and to adopt some lifestyle changes, mostly regarding diet and physical activity that can help to reduce the caseload of these diseases and the management.
CUAMM is working in Luanda Province in the sensitization of people about the prevention and management of Diabetes and Hypertension and in the training of healthcare workers for the early diagnosis of these diseases to prevent and control the progression.
Doctors with Africa CUAMM is currently working with World Diabetes Foundation also in Ethiopia, Mozambique, and Sierra Leone.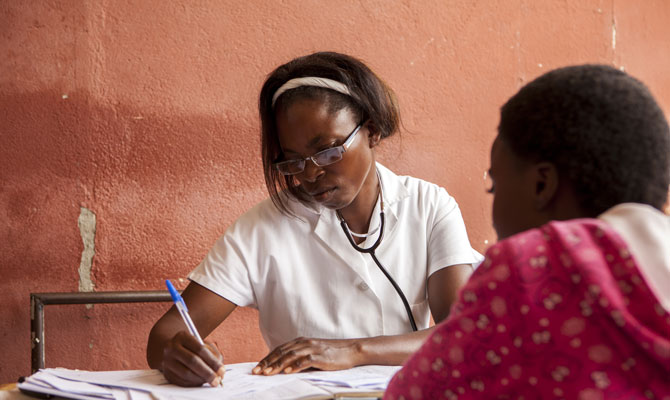 Ti potrebbe interessare anche