NCDs represent a growing health challenge in Sub-Saharan Africa. In particular, in Mozambique, CUAMM is active with two interventions focused on diabetes and hypertension, in partnership with the Italian Development and Cooperation Agency and the World Diabetes Foundation.
On 28th September, in Maputo, CUAMM has taken part to the Heart Day, a special initiative to raise awareness on NCDs among the community.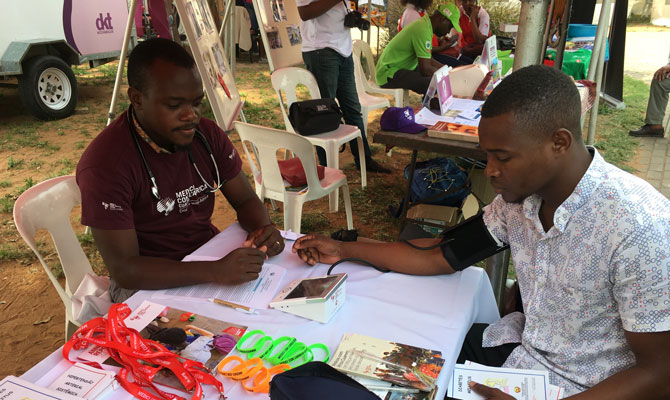 For the event CUAMM, in partnership with local health authorities and Maputo Health Science Institute, has organized two info and voluntary screening points, one at the main local market and one at the FEIMA, Maputo's crafts and NGOs fair. Here, people had the possibility to be screened for diabetes mellitus and hypertension while receiving information on their risk factors.
At the end of the event, 203 hypertension screenings and 211 diabetes screenings have been performed. About 28% of people had altered pressure values. This is a high percentage, showing how much is needed to raise awareness on good nutrition and healthy lifestyles to prevent NCDs.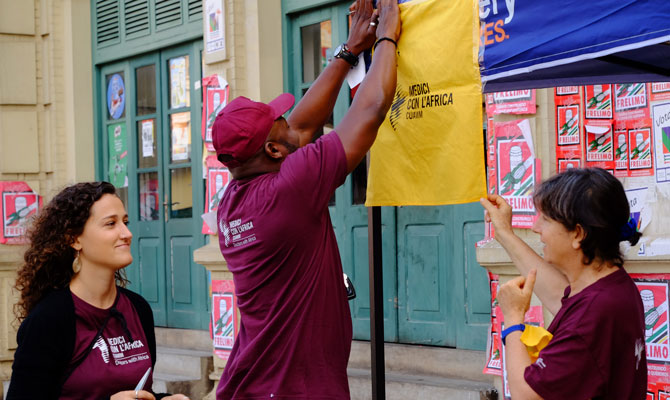 Emanuela De Vivo and Giselle Daiana Genna, CUAMM's project coordinators.
Related News