The year 2016 was a great journey for us with many really special, important moments: Saturday, May 7, Rome, Sala Nervi, general audience with the Pope; Saturday, November 5, Padua, Teatro Geox, Annual meeting of Doctors with Africa CUAMM attended by the President of the Republic Sergio Mattarella, the Secretary of State Cardinal Pietro Parolin, and many other authorities and institutions, where we announced the results of the Mothers and Children First program and took on a new challenge: the First 1,000 Days. We are still feeling the intensity of these events, the comfortable atmosphere, the gestures and words of encouragement that spur us forward.
From the Editorial of Don Dante Carraro, p. 05
SNAPSHOT 2016
Doctors with Africa CUAMM is currently active in 7 countries with:
19 hospitals
45 districts
3 Schools for nurses and midwives (Lui, Matany, Wolisso)
1 University(Beira)
1.628 staff members
421 qualified professionals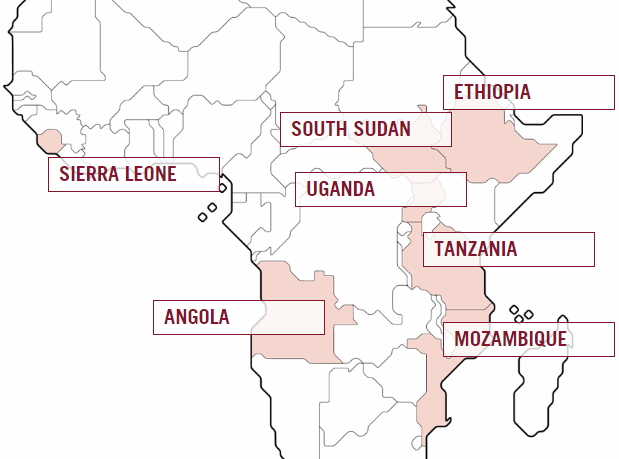 BUDGET 2016
In 2016, Doctors with Africa CUAMM NGO-NPO's costs totaled €23,275,897. Out of this, 88.6% (€20,623,852) were invested in prevention, treatment, and training projects in the countries where we operate. Operating costs account for 4.2% and include: staff costs, general organizational management, purchase of raw materials, amortization, various operating costs, financing fees, taxes and duties. Communication, awareness raising and fundraising costs accounted for 7.2%, including event organization in Italy, publications, media relations, development education, donors engagement, new campaigns, and communications and fundraising staff.
How we raised funds in 2016

How we used the funds