Doctors with Africa CUAMM in Mozambique
CUAMM has been active in Mozambique since 1978, and we have supported the Sofala province, which was hit by Cyclone Idai, since the end of the civil war (1992). CUAMM has been in Beira since 2003. In addition to the Faculty of the Catholic University of Beira, CUAMM also supports 6 health centers and 8 health counseling centers for youth people. We reach over 400,000 people with our work. CUAMM's main focuses in the area include: maternal and child health, the prevention and treatment of HIV/AIDS, youth and adolescent health, and the prevention and treatment of chronic diseases (mainly hypertension and diabetes).
Cyclone Idai
During the night between March 14 and 15, 2009, the tropical cyclone Idai hit Beira, the capital of Sofala Province, in central Mozambique. Torrential rains and strong winds devastated the provinces of Sofala, Zambezia, Manica, and Inhambane and had dire consequences for the local population of about 600,000 people. More heavy rainfall is expected in Sofala and Manica until March 21.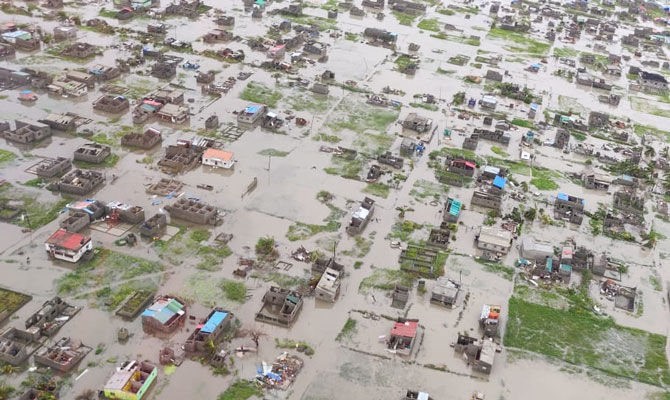 (Photo by INGC, Instituto Nacional de Gestão de Calamidades)
A full assessment of the damage caused by Cyclone Idai has yet to be made, and the needs analysis by the national institute for managing natural disasters is ongoing. The death toll is still being calculated, though the President of Mozambique, Felipe Nyusi, says that it may exceed 1,000 victims based on media reports. Early reports suggest that the strong winds and extreme flooding totally destroyed infrastructures and services, sweeping away food supplies and completely compromising the ability to produce food.
Doctors with Africa CUAMM has a team of 35 people still in Beira that includes medical and project staff. The team is safe and ready to provide a humanitarian response coordinating with others, such as the UN, the government, and other NGOs.
CUAMM has identified some of the most severe damage needing an urgent response:
1) Destruction and interruption of the water supply, as well as severe damage to the sanitation system with non-drinkable water putting the people at risk for water-borne diseases (such as cholera).
2) Destruction of homes and loss of personal property and non-food goods, as well as physical damage, exposing people to indefinite displacement and an increased risk to their safety, especially for the most vulnerable groups, such as women and children.
3) Damage caused to health facilities, including loss of materials and supplies. According to local authorities, at least 24 health units would have been struck in the provinces of Sofala, Manica, Zambezia, and Inhambane. Central Hospital of Beira's emergency room was severely damaged and is currently unusable.
How you can help
These are the lifesaving efforts considered top priorities.
FIRST ASSISTANCE TO FAMILIES
We need to quickly support the affected populations, ensuring basic necessities for families who have lost everything, including both those who have returned to their homes and those that have taken refuge in camps for displaced persons.
€50 GIVE 1 SUPPLEMENTAL FOOD KIT
The kit is for a family for 1 month and includes: rice, beans, or other legumes.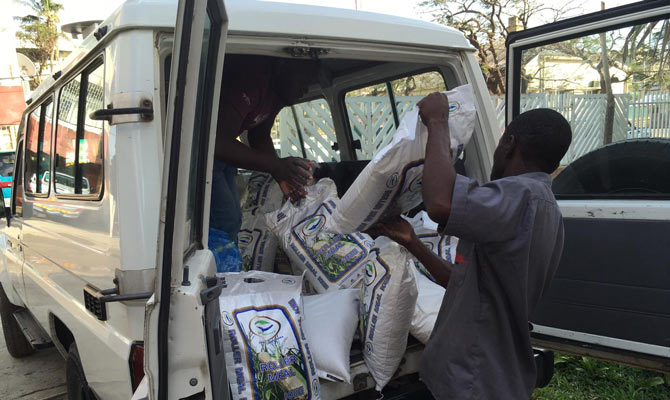 FIGHTING CHOLERA AND OTHER CRITICAL SITUATIONS
For preventing and managing epidemics, we have organized a wide network of community activists who go to each family to educate them about cholera symptoms, identify ill people and refer them to functioning health centers or to the Beira Hospital, if necessary. They also educate families about clean water, basic hygienic-sanitary practices (hand-washing, using clean dishes), and distribute hygiene kits.
€50  PAYS THE SALARY OF 1 ACTIVIST
This is a one-month salary.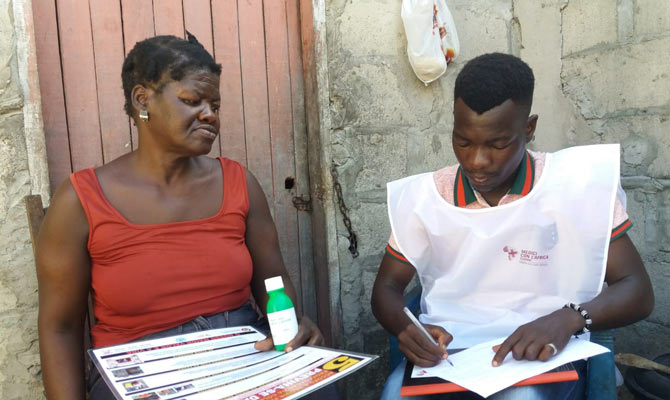 The kit is for one family for 1 month and includes: a basin, soap, and wipes.
In order to cope with the extreme shortage of transport vehicles and support the local health system, an emergency service was organized for the city's 3 maternity wards and 7 peripheral centers, staffed by 6 midwives per center (3 in the center and 3 working ambulance shifts) with 24-hour coverage to refer women, children, and all complicated cases.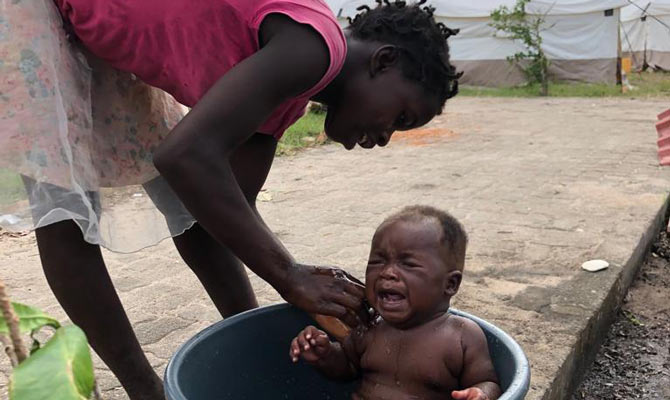 SERVICES FOR OBSTETRIC EMERGENCIES AND BIRTHS
€20  PROVIDES 1 TRANSPORT OF A SERIOUSLY ILL PATIENT
Transportation from health centers to Beira Hospital.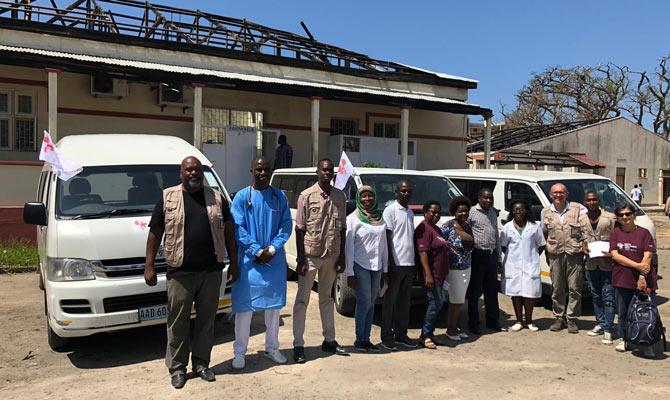 €100 CONTRIBUTES TO THE COST OF 1 NURSE
The cost of a nurse's service is for one month, as a monthly salary supplement.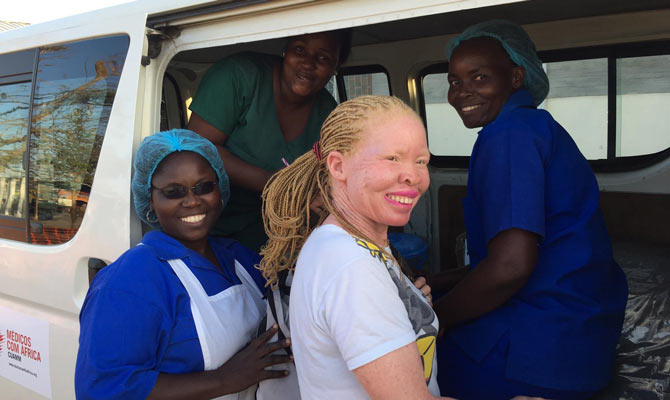 [related_posts_by_tax posts_per_page="4" columns="4" format="thumbnails" image_size="small" title="Related News" ]